While Amazon, Berkshire Hathaway and JP Morgan were busy announcing their plans to create an entity that will aim on cutting the costs and improving services for their US employees, the US healthcare stocks were witnessing a different picture altogether. With the news from Trump's government on long-awaited plan to lower prescription drug prices, many healthcare stocks, particularly of the pharma genre, were slipping on the stock exchanges.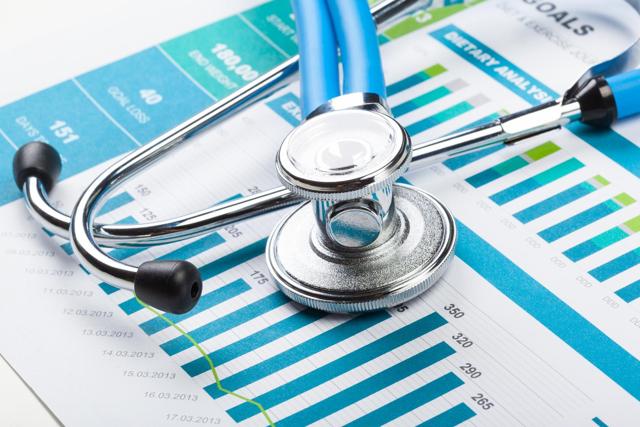 Players including United Health, Cigna and CVS Health, were down in last few months while with some companies announcing their better than expected results did a bit well. Amidst the entire gamut of the battle between generics and innovative companies, demand continues to increase for health care pharma-based products and services. It is also important to note that Healthcare stocks offer attractive dividend yields and gradually the overall cost structure can improve if other metrics play favourably. Till now financials of many well-known healthcare companies are in a good position with cash in hand.
One of the stocks that people generally turn their eyes on, is Celgene Corporation (NSQ: CELG), which made a space in the treatment of cancer. It has few products in the market that are currently in demand for fighting various kinds of cancer and inflammatory diseases. It is expanding globally and has flagged that spending on cancer treatment will amount to $150 billion by the year-end 2020 as sales of the respective products are increasing dramatically. Celgene has recently agreed to snap up immunotherapy specialist, Juno Therapeutics, Inc. for approximately $9 billion. This acquisition will enable Celgene to boost its revenue in the coming years. However, the stock has been down by about 36% in last one year while the group has a good return on equity.
Then we have Allergan plc (NYQ: AGN), a specialty pharmaceutical company and many investors have remained buoyant on the group given the latest trends. The group traded ex-dividend on May 17, 2018 and plans to give a cash dividend payment of $0.72 per share in June 2018. The group was lately talked about with regards to the takeover battle for Shire.
On the other hand, you have Johnson & Johnson (NYQ: JNJ), which saw its share price dipping only by 2.6% in last one year in comparison to many other players in the sector. Finding support from its pharmaceutical division, JNJ generated adjusted earnings of $2.06 per share on revenues of $20bn beating market consensus of $2.00 in adjusted EPS under its Q1 2018 results. The group now expects an uplift in its sales guidance for the full year, now estimated to be in the range of $81bn to $81.8bn. The group has its returns on assets, equity and investment, all in the positive territory, and has delivered better dividends over the last 50 years or so. The month of April 2018 also saw some healthcare stocks rising up and among them was Merck that got support from positive data on its immunotherapy product, Keytruda.
Looking ahead, by the emergence of new technologies, the healthcare companies are trying to offer a more consumer-friendly approach to care. For example, the sector is undertaking a transformative approach with the applications of image-guided assistance and robots for major procedures, which are set to gradually replace the traditional but more-invasive surgical procedures. While strings on geopolitical front may pull the stocks down, the fundamentals are moving in a different direction with companies putting more efforts in R&D and product pipeline. The recent easing in trade tensions between the United States and China has helped stocks on Wall Street advance up while Dow Jones Industrial Average touched above 25,000 points for the first time in the last three months. The impact on health care stocks per se is yet to be ascertained but the overall dynamics seem to be under control for many fundamentally strong players.
Disclosure: I/we have no positions in any stocks mentioned, and no plans to initiate any positions within the next 72 hours.
I wrote this article myself, and it expresses my own opinions. I am not receiving compensation for it (other than from Seeking Alpha). I have no business relationship with any company whose stock is mentioned in this article.