Atlas Iron Limited (ASX: AGO)
Termination of the Scheme Implementation Deed with Mineral Resources – It seems that the rat race among major entities to grab on Atlas is coming to an end. Atlas, which is an iron ore mining and exporting Company that exports Direct Shipping Ore (DSO) from its operations in the Northern Pilbara region of Western Australia, has backed the superior takeover proposal made by Redstone Corporation Pty Ltd over the offer from Mineral Resources Limited. Initially, Atlas had commenced the matching rights process under the Mineral Resources Limited Scheme Implementation Deed by giving Mineral Resources the opportunity to make a counter-proposal to the takeover bid from Redstone Corporation Pty Ltd, a wholly-owned subsidiary of Hancock Prospecting Pty Ltd. The proposal from Redstone entailed acquisition of 100 per cent of the shares in Atlas for cash consideration of 4.2 cents per Atlas share. Recently, the Group confirmed that it has withdrawn its recommendation of a scheme of arrangement with Mineral Resources Limited when it received a takeover bid from Redstone Corporation Pty Ltd. MIN had put forth an offer for takeover for $280 million against $390 million made by Redstone.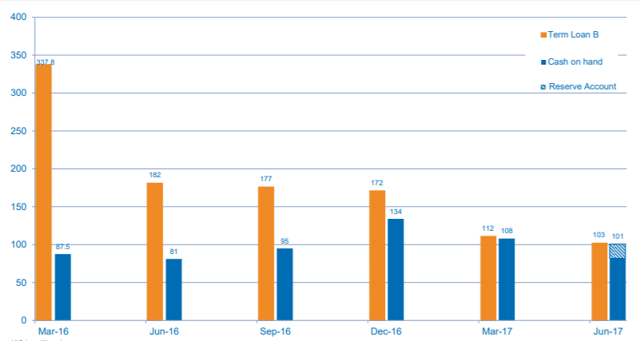 AGO's Cost Reduction Trend (Source: Company Reports)
But now Atlas has withdrawn from its arrangement with Mineral Resources as the same stands terminated with an immediate effect with Mineral Resources not intending to make a counter proposal. Atlas is to pay a break fee of $3.12 million to Mineral Resources in view of the above.
AGO stock prices climbed up by 238.46 per cent in one year. The stock slipped by 2.27 per cent as on 25 June 2018 (mid-day) as the market was expecting that Mineral Resources Limited will come back with a better takeover offer, which did not happen. Now, what everyone lately eyed for was some action from Fortescue Metals, which has a significant stake in AGO (around 19.9%). On the contrary, Gina Rinehart of Hancock Prospecting has about 19.96 per cent of interest in AGO through Hancock and Redstone.
Meanwhile, AGO's Board advised its shareholders to take no action on the offer made by Hancock till the time a target statement is received. The offer would then be open for acceptance or rejection by AGO Shareholders. The key thing is that the offer is not conditional on any regulatory approvals and due diligence.
This entire saga of events that panned out for AGO led the stock move up by 42% in last one month, as at June 22, 2018, which has otherwise been on doldrums by falling about 94% in last five years. The gain in past one year has been solid and the junior miner has regained focus with steaming-up takeover battle in the past few days. It seems the stock that was once smitten by commodity prices, has been under consideration by many sharks for quite some time. The group had lately entered into a mine gate sale agreement with Pilbara (ASX: PLS) for the sale of a minimum of 1Mt of run-of-mine lithium-tantalum ore from PLS Pilgangoora Project.