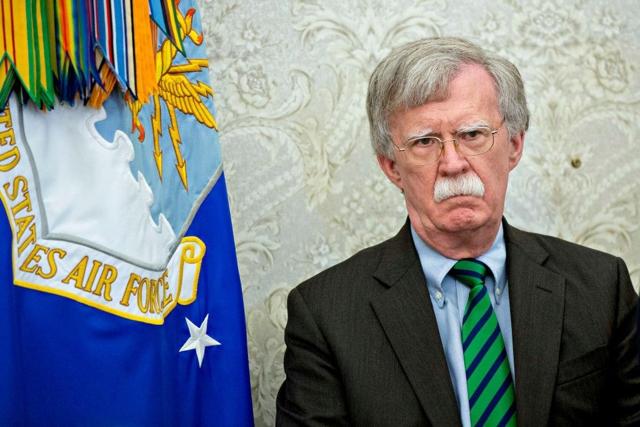 Monday, July 23, 2018 - Earnings season is in full throttle and we see no sign of US companies slowing down. The overwhelming majority of S&P 500 companies that have already reported 2nd Quarter earnings have toppled analyst expectations and are keeping markets steady throughout more geopolitical turmoil.
There was a small meeting that took place two weeks ago in Helsinki where President Trump met with Vladimir Putin to discuss Russian/American relations. Did I say small? I meant to say big, it was a big meeting that has been the talk of the world since it happened. Last week however, Trump set his sights on criticizing a few other powerful bodies. He let it be known that he was not happy with the way the Federal Reserve was raising interest rates, all while countries like China and the European Union are "manipulating their currencies lower" to gain a competitive advantage over the US.
All in all, markets took the good and the bad and remained stagnant with the Dow Jones Industrial Average rising just .2%, the S&P 500 .01% and the Nasdaq Composite .1% for the week.
In ETFs, we continue to see Fund Flows into some of the largest Fixed Income ETPs, with the iShares iBoxx Investment Grade Corporate Bond ETF (LQD) and the iShares Core U.S. Aggregate Bond ETF (AGG) on top of the chart in that asset class. MTD they have seen $1.66B and $997M worth of inflows. Another big winner, but outside of fixed income, was (SCHX) which is the Schwab US Large Cap ETF. It took in about $1.07B worth of inflows MTD which accounts for about 10% of its AUM.
In our Weekly Quant Movers, we saw winners all over the spectrum with the iShares US Regional Banks ETF (IAT), ProShares S&P 500 ex-Energy ETF (SPXE) and the WisdomTree Emerging Markets High Dividend Fund (DEM) all adding points to their reward scores. They gained 10.14, 9.80 and 8.20 to their overall scores respectively.
In the losers column, we saw the same type of disparity with the X-trackers Harvest CSI 300 China A-Shares Fund (ASHR), the Vanguard Energy ETF (VDE) and the Fidelity MSCI Information Technology Index ETF (FTEC) all dropping points in the reward scores. They lost 6.99, 6.97 and 6.91 to their overall scores respectively.
As earnings season continues, we will see if strong reporting can offset any geopolitical concerns that will undoubtedly pop up. This week some key companies are going to be reporting such as Facebook (FB), PayPal (PYPL), Amazon (AMZN) and Verizon(VZ). For these, we will be keeping an eye on ETFs such as (XLK), (XLY) and (QQQ).
Thanks for reading ETF Global Perspectives!
Disclosure: I/we have no positions in any stocks mentioned, and no plans to initiate any positions within the next 72 hours.
Additional disclosure: Assumptions, opinions and estimates constitute our judgment as of the date of this material and are subject to change without notice. ETF Global LLC ("ETFG") and its affiliates and any third-party providers, as well as their directors, officers, shareholders, employees or agents (collectively ETFG Parties) do not guarantee the accuracy, completeness, adequacy or timeliness of any information, including ratings and rankings and are not responsible for errors and omissions or for the results obtained from the use of such information and ETFG Parties shall have no liability for any errors, omissions, or interruptions therein, regardless of the cause, or for the results obtained from the use of such information. ETFG PARTIES DISCLAIM ANY AND ALL EXPRESS OR IMPLIED WARRANTIES, INCLUDING, BUT NOT LIMITED TO ANY WARRANTIES OF MERCHANTABILITY, SUITABILITY OR FITNESS FOR A PARTICULAR PURPOSE OR USE. In no event shall ETFG Parties be liable to any party for any direct, indirect, incidental, exemplary, compensatory, punitive, special or consequential damages, costs, expenses, legal fees, or losses (including, without limitation, lost income or lost profits and opportunity costs) in connection with any use of the information contained in this document even if advised of the possibility of such damages.