Namaste Technologies has once again put their shareholders, investors & entire business in the crosshairs of regulators and lawmakers.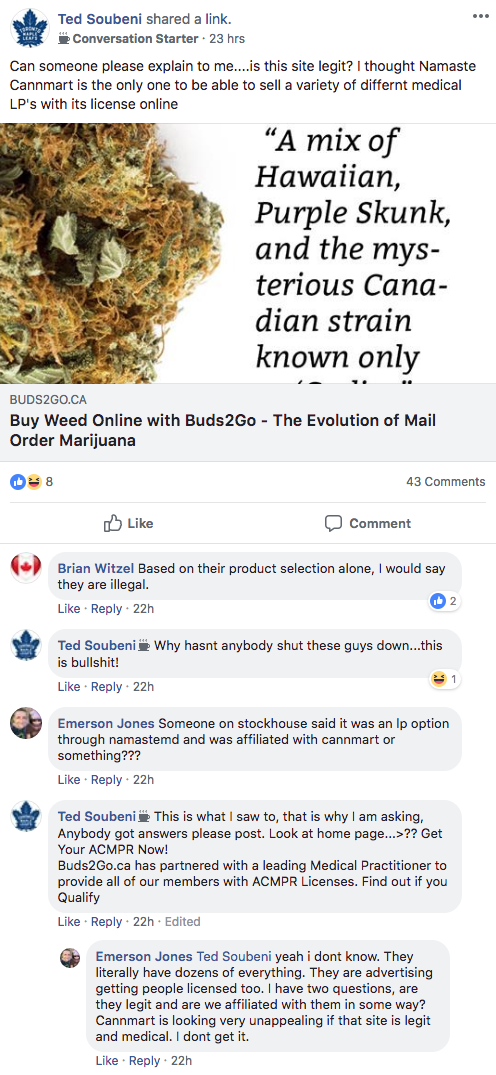 If you go on Buds2Go.ca, click on ACMPR Application, enter in your first & last name followed by your email address, you will be directed to NamasteMD via a tracked link.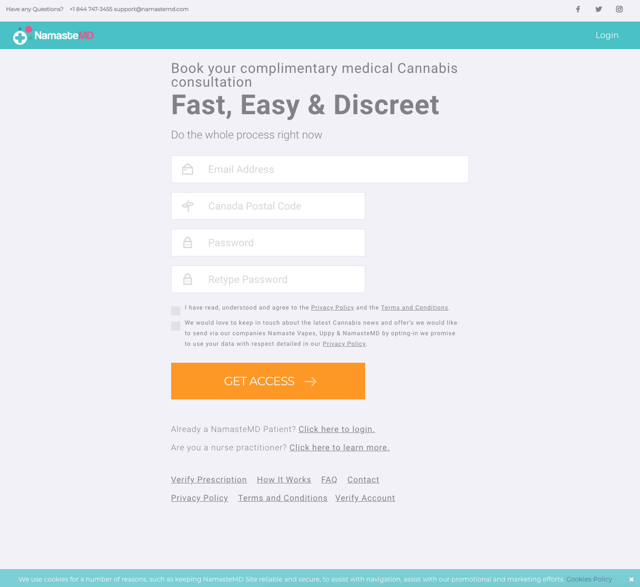 Once completed NamasteMD brings you back to the illegal online dispensary Buds2Go.ca which is now open for you to freely make purchases. Namaste Technologies compensates Buds2Go.ca with $50 per completed application. 
This shows investors, shareholders, regulators & Health Canada that Namaste Technologies management has absolutely no business ethics. 
Namaste Technologies is legitimizing an online illegal dispensary by openly working with them and providing compensation.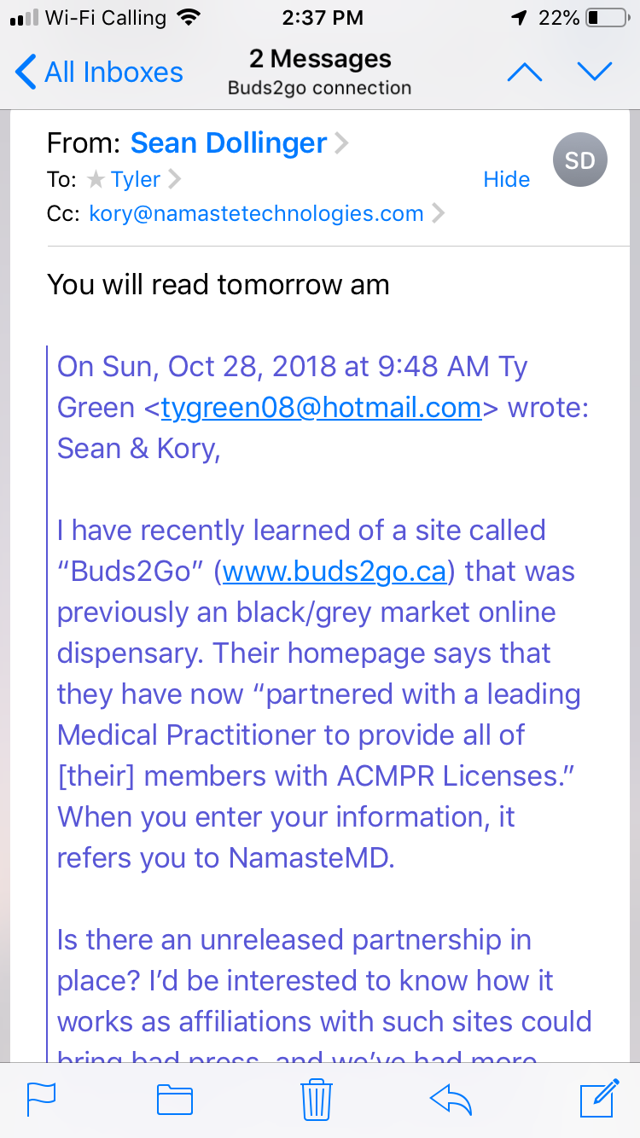 With investors & shareholders demanding answers from management over the weekend Namaste Technologies CEO Sean Dollinger responded with "You will read tomorrow am". 
Tilray has already dropped Namaste/CannMart. The supply agreements that Namaste managed to hold on to are in grave danger of getting canceled. 
Millions of people have pushed for legalization of cannabis in Canada. There is no room for companies and management like the one at Namaste. 
Regulators and the Justice Department will make an example out of Namaste for these disgusting actions. 
Disclosure: I/we have no positions in any stocks mentioned, and no plans to initiate any positions within the next 72 hours.