The pot bubble has finally starting to burst wide open. Today the NYSE announced that IGC (India Globalization Capital, Inc.) stock is suspended immediately. 
We believe that this is just the start.
This morning Namaste Technologies officially announced, after months of working together under the table, a partnership with Buds2Go.ca. Canadas largest illegal black market cannabis mail to order website. 
Yesterday you could buy hashish and edibles on Buds2Go.ca. They removed those sections this morning before Namaste Technologies put out the news release. It should be noted that Namaste Technologies has been working with Buds2Go.ca while they sold hashish and edibles on the site. The company only released an official press release as it shareholders went into panic mode over the weekend.
This morning a shareholder sent a text message to Sean Dollinger CEO of Namaste Technologies.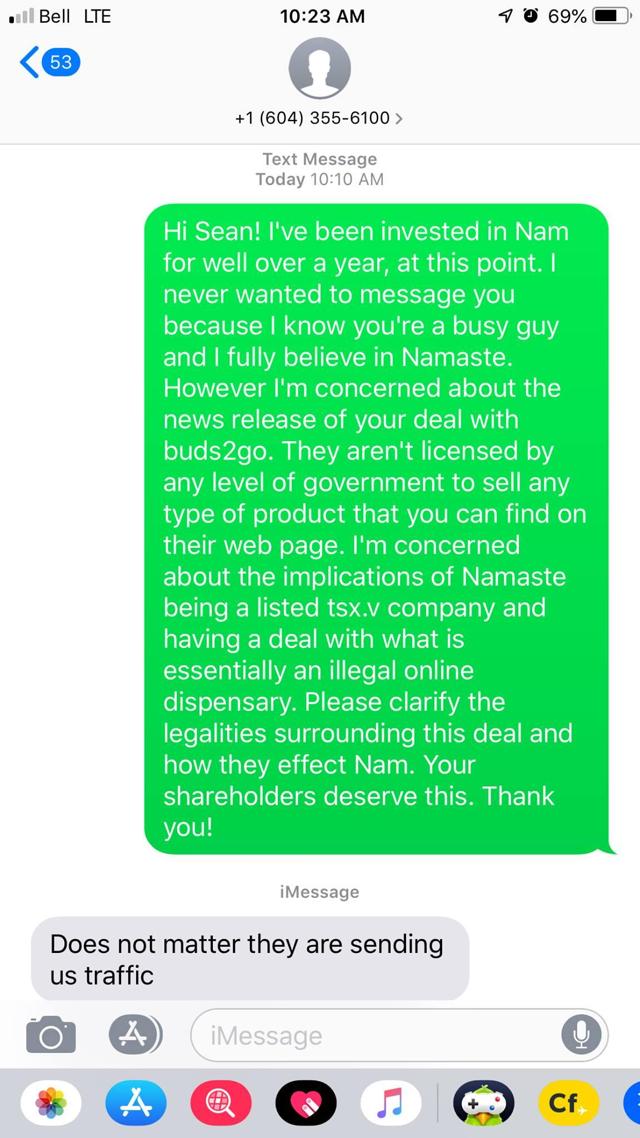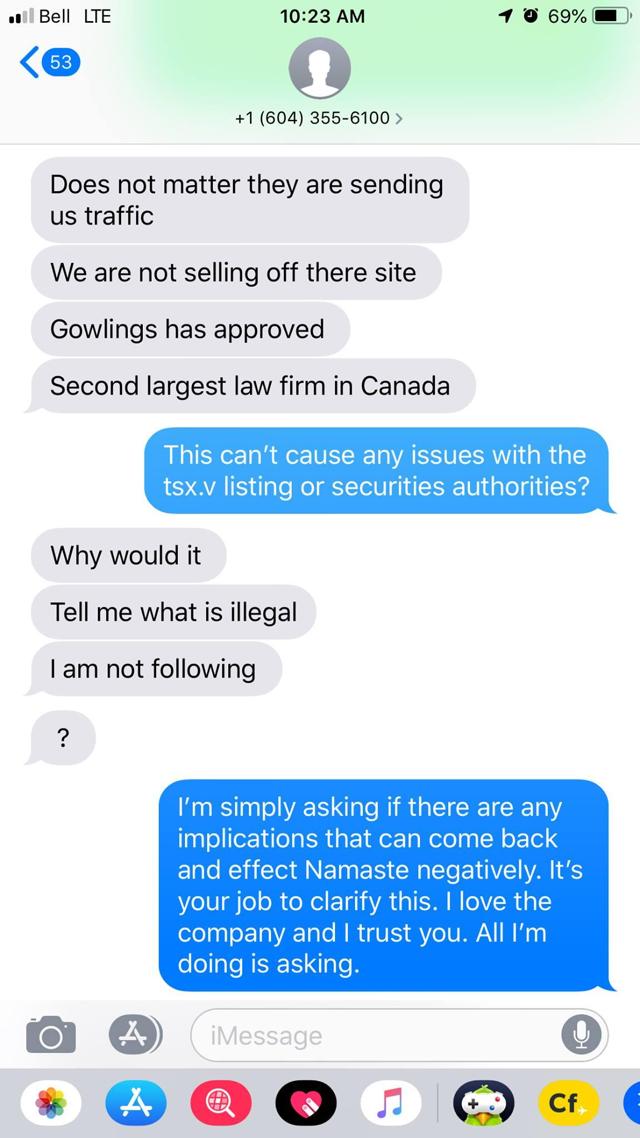 Namaste Technologies shareholders are at each other's throats.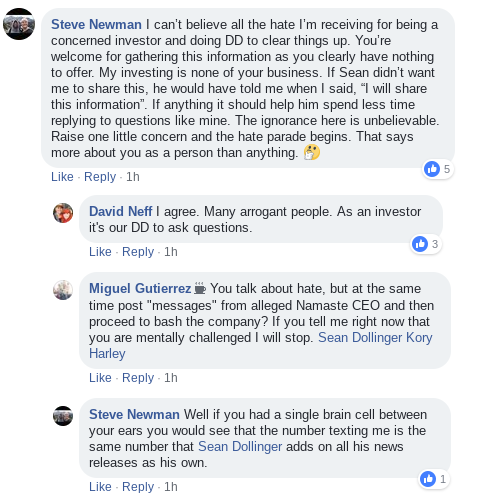 Alan Brochstein spoke on the announcement this morning.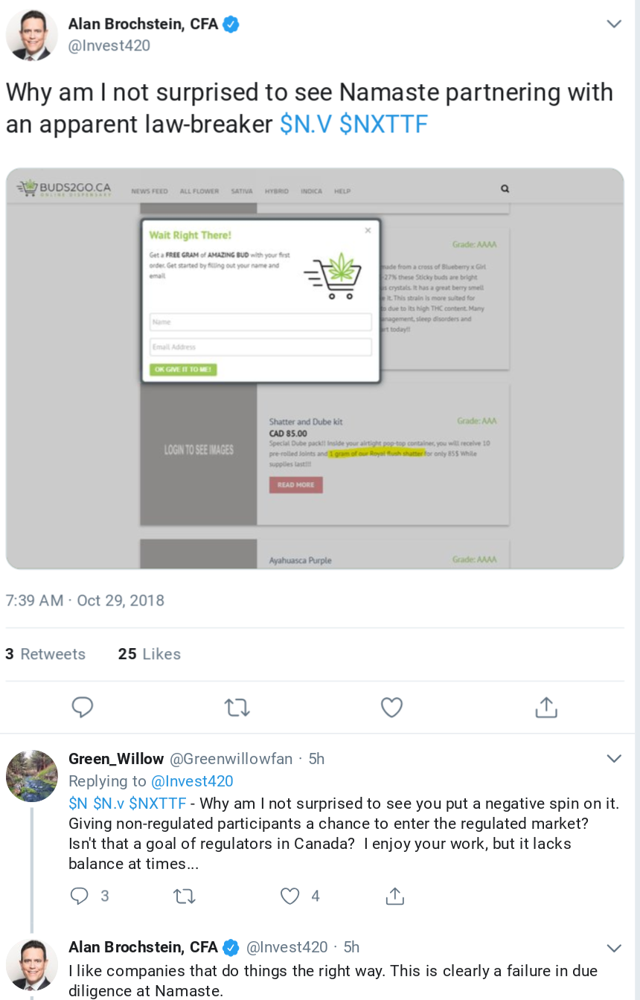 It really doesn't matter how you try to spin it. An illegal operation in cooperation with a public company always ends up in disaster.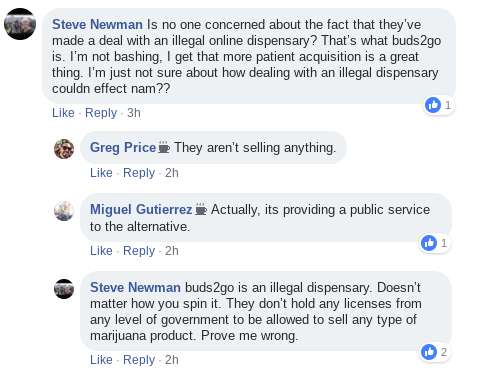 Stay safe investors. You don't want to be standing next to a dumpster fire as someone adds gasoline. 
Disclosure: I/we have no positions in any stocks mentioned, and no plans to initiate any positions within the next 72 hours.