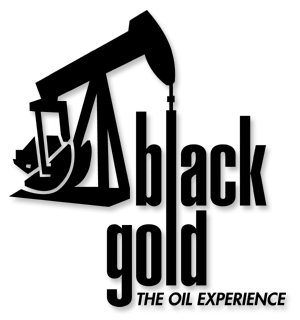 My Background on NEP

Many people have asked great questions on NEP, and the Yahoo Finance forums are good for a laugh most of the time since 99% of the posts are from pumpers or shorts.  I thought since we're getting some clarity on North East China Petroleum I would share a blog on it.
As many of you know I am a long term shareholder of North East China Petroleum.  I started accumulating this stock under their previous symbol at just over $1, and I sold a good part of my position between $10-$11.  I then bought it all the way from $9 down to when they halted and here we are today.  
I know this company well, I have studied their business model, their customer relationship, and their strategy.  I had no problems sleeping easy over the summer when the stock was halted because I knew their management team still ran the company like it was a small business --- they needed this halt to blow up the management team and force them to take their U.S. stock exchange listing seriously.

This is not a mom and pop shop anymore, it's a real company, with an incredible business model.
RINO vs NEP

Let me start by saying the halt of NEP over the summer of 2010 should in no way be compared to the recent halt of RINO.  These are two completely different companies, one of them basically admitted to fraud, and the other one didn't.  
While many people have accused NEP of fraud, they didn't bother to read the filings in detail to understand what was really going on.   NEP did not admit to, nor were they proven guilty of any fraud whatsoever.  
Since reading the recent filings from RINO and the astonishing reaction from their CEO I don't believe for a second that RINO will rebound like NEP did once it re-opens, although I hope for the shareholders of RINO that this isn't the case.
  
It's unfortunate, I feel sorry for the RINO longs, since when RINO put out their press release "defending" themselves against the Muddy Waters accusations I told people in our chatroom to swap any RINO they might have had for NEP because I believed that NEP would one day cross RINO.  

I had no idea it would only take a week for that to happen, and the only reason I "knew" it was going to halt was because of their reaction to Muddy Waters.. 

Back to NEP
So since the summer we've watched NEP recover from $3 to $7, and we were all waiting for the latest quarter filing to get some clarity of the business.  

The reason I'm giving you the above background is to demonstrate that I have a long position, I know lots about the company.  I am an active shareholder since I personally own an institutional sized position. I am not a promoter, nor do I take payment from any of the companies I own.  I simply take very large positions in extremely undervalued companies and sell them when they're high. I rarely invest in the same company "twice", but since NEP is so volatile I made the decision to do so. 
So before I get into their latest quarter, I want to say that many Chinese companies have face some serious accounting challenges, and I always get asked why I bother investing in Chinese companies?  Well, truth be told, many Canadian small caps have had similar issues with GAAP accounting, and over the years I have found by trial and error that there are some great hidden investments out there, you just have to look for them.  
Clearly it's not just about the auditing and GAAP, RINO may likely be the first China Small Cap listed on the Nasdaq to be guilty of fraud, and this should be of concern to anyone who invests there.  Even with great auditors it seems to easy for these guys to make stuff up.  The reason I like NEP is because their business model is simple.  Up until now they've had one customer, PetroChina.  This relationship is undisputed, it's strong, and it's been around for years.
So since this thing went down with RINO I've decided to stick with what I know best.  I love investing in energy, and therefore the only two China stocks I hold in volume are PetroChina and NEP.  I sold the remainder of my CCME at $20, sold my LIWA, and PUDA.   
Let's talk about NEP's Latest Quarte
r
The typical after hours reaction is to look at the earnings, decide if it's a miss, then start selling.  Unfortunately, today that strategy did not work for all the sellers after hours.  I was on a dentists chair getting a procedure done, and while he was drilling my teeth I was reading the 10Q on my iPad in detail.  
In the meantime I noticed the stock went down to $6.50, then shot up from there.    
Why did this happen? ..because people didn't read the nuggets of information in the 10Q.

Highlights from the latest quarter are:
Revenue increased 38.8% to $20.0 million from $14.4 million  
Gross profit increased 37.1% to $12.7 million
Operating income increased 31.8% year over year to $10.7 million
As of September 30, 2010, the Company had $50.5 million in cash and cash equivalents, compared to $28.7 million as of December 31, 2009.  
In the third quarter 2010, three new oil wells were drilled in the Company's oilfields, bringing the total number of producing wells to 292 compared to 259 in the third quarter of the prior year period.
Tiancheng has additional contracts under negotiation which we expect will result in the full utilization of its rigs and steady sales growth for the next several quarters.

Drop in Production

Keep in mind there was a significant drop in production - which was explained in detail:  "This decrease was primarily due to unexpected severe flooding that washed out roads disabling the passage of oil delivery trucks.  Oil production was also slightly impacted by the natural depletion of production output among existing wells."  Most people focused on this, but there were is more detail in the 10Q that these people missed.

"There are now 292 producing wells within the four oilfields in which we operate, which represents less than half of the total number of wells we believe can be drilled in these four oilfields."  

"We continue to view these four oilfields as viable growth opportunities for our business however, we have decelerated our well drilling plan year-to-date to instead focus on potential acquisition opportunities."

"We have identified several potential targets and believe that if we are successful with our acquisition efforts, it could result in significant contributions to our overall operations." (Significant information here, since if you read the 10Q you'll see that there was a deposit paid for acquisition of land use rights of $810,678.)

Also, NEP currently pays a 20% royalty for these wells, which will increase to 40% in 2012.  By decelerating and reallocating resources to new opportunities they can still generate great income from these wells while cranking up production with a much higher rate of return.

"We remain focused on minimizing our operating expenses and growing our cash position for the time being and look forward to updating our investors on any developments related to our acquisitions opportunities in the near future."
New Customer
NEP recently put out news that they landed a contract with 
Beijing Junlun Runzhong Technology
and are in the process of drilling 100 new wells in Inner Mongolia.  It's quite an accomplishment since NEP's only customer up until now is PetroChina!  It's quite possible that this is the area that they are looking to gain new leases.


Accounting Issues
One of the most important part of the 10Q and news was just getting clarity on the current state of affairs in regards to the financial controls.  If you look at the chart from the past few months you'll see there hasn't been any significant volume selling.  There are currently 1.5M shares short of NEP, and most long term investors are just looking to see that the company is back on the right track in taking their accounting controls very seriously.   

I think the fact that they immediately engaged Ernst & Young shortly after the halt was over shows how seriously NEP is taking their accounting controls.
Here are some of the stand out points that I pulled from the press release.
"With respect to our financial disclosure controls and procedures, the management team is actively working to improve the control environment and to implement procedures that will ensure the integrity, accuracy and timeliness of our financial statement preparation process going forward."   
"We have utilized an outside consulting firm with specialized knowledge in financial accounting and specific knowledge of oil industry accounting to assist us with the review and restatement of past financial statements."
"We have also engaged Ernst & Young (China) Advisory Ltd. to assist us with SOX 404 compliance. Ernst & Young will also provide recommendations to our management for instituting necessary additional controls to enhance the risk management capability of our internal controls over financial reporting."  
"In the third quarter, we also implemented financial reporting training programs for specific staff members, particularly with respect to accounting for non-cash items.  We are making the effort to support these endeavors to ensure that our previous reporting delays do not recur."
"As we look at our business in the fourth quarter and beyond, we continue to evaluate opportunities to expand production, increase our scale, drill more wells, and expand into new regions.  Through our efforts today, we believe China North East Petroleum can play a larger regional role in China's oil production and services industry in the future."
So were all my questions answered with the latest 10Q and PR?  No, I still want a conference call or shareholders meeting --- but I have to say, I've been incredibly critical of these guys and their PR team.  I have sent Bill Zima more angry emails than anyone, I'm sure I am no longer on his Christmas Card list.  Either way, I have to commend them for being as crystal clear as possible with their latest filings.  
Here's another interesting link I just caught, it shows the Top 10 US Listed Oil & Gas Production stocks with the highest return on equity (I know nothing about any of these companies, nor do I own any of them except for NEP).

FYI the annual meeting of the stockholders is on December 15th in China, I might be attending - I haven't decided yet.

Latest NEP Press Release is here in full.

Disclosure:
Long NEP, PTR