INVESTING CONTRARIAN
India is 1/10 th the size of US economy and EU economy and yet holds far more promise and resillience than both these economies combined. While the world focuses on Chinese growth albeit with skepticism and caution at the numbers being thrown out, no such aspersions have ever been cast at India. Indian growth has been a transparent and extremely well led, consumer and infra story.
Equity Market out performance: Indian Equity Markets have outperformed almost all markets in the world climbing an astounding 6x over its 2003 Sensex number. Mind you India is a trillion dollar economy and therefore these numbers dont reflect a low base effect and hence should be treated with respect.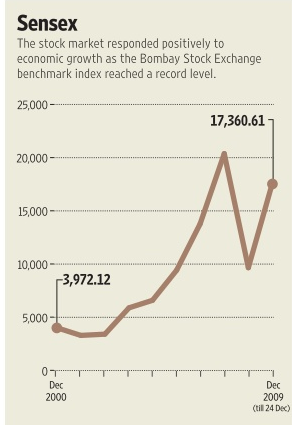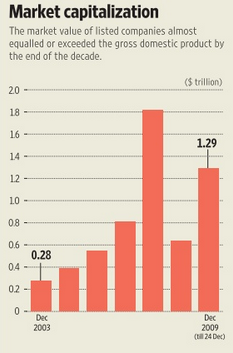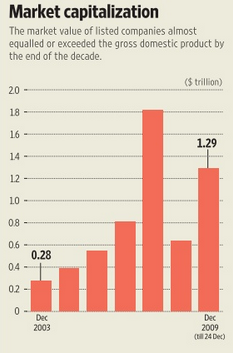 Steady growth: India GDP records a steady growth of 8% while having kept inflation well under check, any central banks dream. India GDP growth was among the least levered and hence there is tremendous scope for further growth.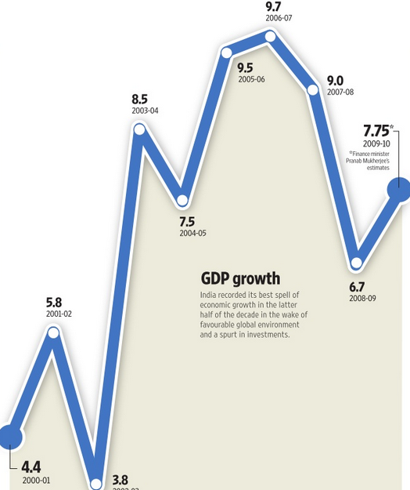 Forex jump: There was a time in Indian history when India was at the verge of default of its IMF loans and narrowly escaped by pledging its gold in 1990. That was a turning point in India's financial reform as the erstwhile Finance Minister Man Mohan Singh opened India's gate to liberalisation thus ushering in an era of growth and poverty alleviation.

FDI Investment

: India's powerful growth was ushered in by a wave of Foreign direct Investment which played a critical role in providing the much needed equity and capital for expansion. India credit and debt markets are among the least developed in the world and hence were not capable of handling such growth.
Auto growth: India experienced three high level growth sectors in the last 5 years first of which was automobiles. India automobiles ownership went from 5.9 million to 9.78 million nearly doubling in the process.  

Telecom:

Every Country has one sector which leads its growth. While Technology played a great role in India growth in 1995-2003 era, it was Telecom that led all sectors in 2003-2008 era. India subscriber base grew from 3 million to 510 million in Nov 2009. While Internet tried to make its head way into India, it is India massive mobile penetration that sets it apart. I believe very strongly that any business that cannot take advantage of the massive 510 million subscriber base will be missing out a great opportunity to make returns.   

Farm Production:

 Much to the delight of the rest of the world, India continues to churn out among the highest tonnage of farm produce. While there has been a stagnation over the last 12 months which was mainly cause of adverse weather condition and credit blockage to agri sector, we believe farm production should come back to normal in the next few years. Marc Faber believes the agriculture sector is the best place to invest over the next 5 years.

Social Spending

: Led by India booming economy, India's social spending has kept pace with education and health spending reaching a peak of 2.32% of the GDP in 2010. That estimates the market to about $30 billion.   

Investment Rate: 

India investment rate climbed over the last 5 years which was the primary fuel for the growth.   

Per capita Income:

 With the high and steady trajectory of India Economy, the results were showing in the increase in the India consumers purchasing power.
Mint had this to say about India growth:  
The Indian mood was glum in the early years of the first decade of the new century. Economic growth was sluggish, the stock market was still reeling from the after-effects of a burst technology bubble and there was policy paralysis. It promised to be a decade of fatigue and lethargy. But what followed was almost unbelievable. Economic growth accelerated on the back on a huge increase in investments and equity values soared. Incomes went up in tandem, as is evident from the sales of automobiles and mobile phones. The government also increased spending on education and health to help those millions who were left behind in the race to prosperity. There were the inevitable problems but this was a decade of roaring successes
I have visited many parts of India and seen the growth from very close quarters. India is not a story of premium products and high prices. India is a mass market for products and services which are priced to value. The empowering of Indian consumer will usher in the next decade of growth and with the right set of hands at the center, investors can rest assured of high returns and unlike other parts of the world, they do not have to worry about government balance sheet being insolvent due to Junk mortgage securities and can focus on core growth. Godly Abraham (work for Private equity fund investing in India) (Writer at <a href="investingcontrarian.com";>INVESTING CONTRARIAN </a>) (Subcribe to RSS feed at <a href="feeds.feedburner.com/investingcontrarian...;>Subscribe </a>) Source: RBI, LiveMint, Economic Times, Planning commission, charts from Ashwin ramarathinam

Disclosure: None