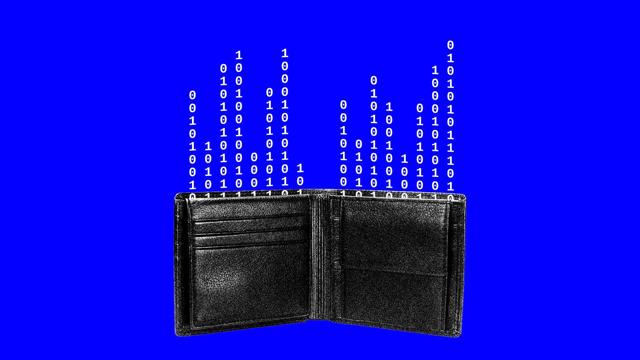 Blockchain-based, tokenized securities may not be your grandfather's go-to investment, but for those seeking a responsible, diversified portfolio just like pop-pop taught ya, security tokens likely do make sense in yours.
To date, institutional investors have treated security tokens as an oddity, an alternative asset class meriting, at best, experimentation. This makes sense given the nascency of tokenized investing and the volatility that has surrounded ICOs and utility tokens in the last 18 months. Assessing the quality of tokenized securities, their legal status, and how to best trade them have all contributed to a steep learning curve that has kept serious capital on the sidelines.
Most investors conflate security tokens with utility tokens. Though their technical specifications share some core functionality, they possess significant differences too. It's like the difference between owning Chuck E. Cheese tokens and owning Chuck E. Cheese Inc. While utility tokens grant access or credits within a blockchain network; they do not behave like any known investment nor do they confer ownership rights to holders. Security tokens, conversely, do, and must comply with federal and state regulatory law. Their value has analogs by which to compare them and their volatility has a relationship to the underlying value they represent.
In the next few years, as security tokens gain traction, credibility, and superior returns, they will evolve from investment curiosities to mainstays. It's not a question of if, but when.
Why Investors Will Embrace Tokens
Tokenized securities can provide all that traditional ones do and then with added features and benefit on top. The implications go beyond technical curiosity. It means reduced risk, increased control, and, eventually, a massive shift of institutional capital into this niche space.
Security tokens can make traditionally illiquid and inaccessible assets - like venture capital funds - suddenly liquid and available to retail buyers. A much larger set of the population can feasibly enter into typically exclusive investment opportunities and, consequently, benefit from them.
Not only can security tokens democratize finance, they also make a portfolio more cost-efficient. Security tokens will remove swaths of middlemen from the investment process, replacing their oversight and coordination functions with smart contracts. They may also reduce intensive legal oversight, cumbersome paper trails, and the fees associated with creating them. Without these complications, transactions and trades settle more reliably, at lower cost, and with greater speed. A tokenized version of a traditional security is simply, innately, more valuable.
Security tokens can broaden an investor's portfolio geographically as well. Even today, national borders still mediate individuals' access to investments. For instance, U.S. investors hold Asian stock in much lower volume than domestic equivalents. However, security token buyers, regardless of their locale, can verify the integrity of an offering by verifying if their token contains known and proven tech designed by established issuance platforms that partner with ATS-licensed, secondary markets like OpenFinance and tZero (i.e. Atomic Capital). Once understood, this should appeal to and empower just about anyone with a functioning modem.
What Fully Compliant Means
With the SEC's recent decision to treat security tokens as viable investment vehicles, the STO era has truly begun.
Issued tokens can comply with SEC regulation and can provide binding contracts that confer ownership of an asset. It provides yet another step towards the stability needed before traditional capital decides to engage with this technology of value. SEC oversight alone will not fully pacify skeptics or solve technical challenges, but it does add additional legitimacy into the security token ecosystem and inches the public one step closer to broad adoption.
And so little by little, this shift draws ever closer. In the end, it comes down to timing. Get it right and reap the rewards. Or get it wrong and keep enjoying the fees.
-------
About the Author
Alexander S. Blum is the CEO and Founder of Atomic Capital, a New York block-tech and investment company providing an online platform for compliant security token issuance, fundraising, and administration. Prior to launching Atomic, Alexander has consulted in the space for 5+ years, developing a cryptocurrency mining operation and AI-Crypto Hedge Fund, and leading engagements at both Fortune 500s and prominent blockchain start-ups. He also served in the Peace Corps in Panama, starting an indigenous artisan crafts co-op as an Economic Development Consultant and then a rural telecom operator in the region. He graduated from MIT and Tufts University, holds a Series 65 License, and has been a blockchain expert speaker at events throughout the world. He has written for Forbes, The Pacific Council on International Policy, Seeking Alpha, and The Huffington Post, amongst others. He can be reached at ablum@atomiccapital.io.
The above references an opinion and is for information purposes only. It is not intended to be investment advice. Seek a duly licensed professional for investment advice.
Disclosure: I/we have no positions in any stocks mentioned, and no plans to initiate any positions within the next 72 hours.
I wrote this article myself, and it expresses my own opinions. I am not receiving compensation for it (other than from Seeking Alpha). I have no business relationship with any company whose stock is mentioned in this article.