Despite strength in the US economy, with growing employment rates and wages, a high number of investors and homebuyers are concerned a housing market will take place in 2018 or 2019. The Local Records Office says the forecast of the stock market and its volatility can factor into a market crash for many reasons. The mathematicians at the University of Pennsylvania have studied housing bubbles and studied how cultural phenomenon, such as values, dreams and panic emotions is a key role in housing bubbles and crashes.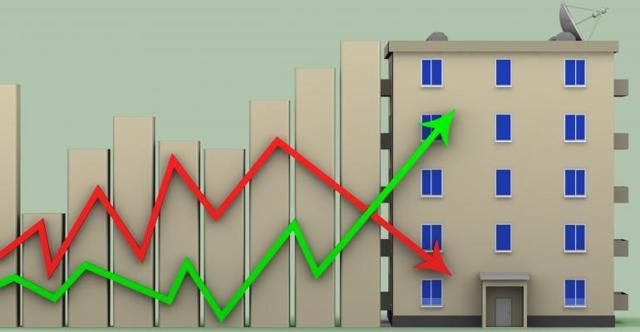 While the Local Records Office points out there are two sides to the story and how the tale will end, the first, those who see an unbelievable rate and believe it has to end, and those who only see positive signals and a resolution –to the solid foot printing of the Trump administration bringing back good paying jobs and industry into the US, a series of factors will have to align to cause the housing to crash.
Housing Crash Factors:
Excessively high home prices through a price bubble
Increasing underwater mortgages
Fast rising interest mortgage rates
Slowing economy and sudden rises in unemployment
Wage growth not keeping up with home prices
Tax changes and geo-political shifts
Trade deal disturbance
A stock market bubble and volatility
High level of consumer debt affecting debt servicing
Cost of living rises
Risky low rate mortgages for new home buyers
High oil and energy prices
A strong US dollar makes exports too expensive and thus threatening jobs here, making imports more attractive
Also, when you see the potential of China's economies and other countries' economies to collapse, it may be enough to send stock markets and the real estate markets plummeting.
There was an interesting sitcom on Youtube's Infowars that discussed the potential reasons for an ObamaCrash;
94 million unemployed and 44 million illegals
Cyclical was supposed to crash every 7 years, it was supposed to crash in 2015 and Obama manipulated it
The FED owned by the Roth Childs and they had already raised interest rates so they are going to burst the interest rate bubble by raising it twice more, so that bubble will burst and once it bursts and California is going to be the most effected.
"When the stock market crashes all the fingers are going to be pointed at Trump, though people need to be informed that the Federal Reserve has far more of an impact on our economy and our financial system than any of the presidents, than Congress or anyone else. And during Obama years they pushed interest rates down to the floor as low as they can go and then they injected just trillions of hot dollars into the system through their quantitative reasoning programs. Unprecedented intervention like we have never seen before, created this giant bubble, with the stock market going to all-time highs, but throughout since 1913 there have been distinct oppressions or depressions."
The Federal Reserve is raising rates which they know is going to slow the economy down and they know it's going to hurt the financial markets. These booms and busts keep getting worse for example the 2008 was worse than the .com bubble burst, and this next one is looking like it's going to be a lot worse than 2008. We need to get rid of the Federal Reserve and start a whole new financial system otherwise this will keep happening over and over again.
The economist from CNBC, Neil Kashkari speaks extensively of false prophets (Alan Greenspan) and sources of market bubbles, such as $100 barrel of oil and other uncontrollable situations.
And with Americans living lavish lifestyles, buying expensive cars on a $40,000 salary, and sitting on over-leveraged monster mortgages, they could quickly be subject to rising mortgage rates. With California and Texas being the most susceptible and listed in the top ten cities that will most likely experience a housing crash, a good number of people in Florida are inquiring of a housing crash as well.
Tyler Durden of zerohedge.com discusses how homeowners are burdened in debt and are unable to refinance their mortgages. Durden also points key statistics of mortgage owners that will not be refinancing mortgages in 2017 and thus points towards the direction of an influx in bubble bursts and crashes.
With this housing crash looking at other key mitigating factors with strengths in the economy, of foreign investors buying property, also rising optimism, there are some players in the game who will provide fuel for a bubble to inflate, inviting even less-experience and less credit-worthy players into the game, all of whom will sell their recently purchased assets at ever-increasing prices, according to a CNBC post.
One of the most recent reports by CoreLogic revealed how U.S. home values appreciated of more than 37% over the last 5 years. Some are also concerned with this evidence, that we may be on the verge of another housing "boom & bust" like the one we experienced from 2006-2008.
And just recently, several housing experts proclaimed otherwise. Here are a few experts in the field that weighed in on the subject in order to alleviate these fears.
Sean Becketti, Freddie Mac Chief Economist states that "the evidence indicates there currently is no house price bubble in the U.S., despite the rapid increase of house prices over the last five years."
Edward Golding, a Senior Fellow at the Urban Institute's Housing Finance Policy Center explains,
"there is not likely to be a national bubble in the way that we saw the first decade of the century."
Christopher Thornberg, Partner at Beacon Economics says "there is no direct or indirect sign of any kind of bubble."
Bill McBride, Calculated Risk proclaims "I wouldn't call house prices a bubble."
David M. Blitzer, Chairman of the Index Committee at S&P Dow Jones Indices declares, "housing is not repeating the bubble period of 2000-2006."
And a recent article by Teo Nicolais, a real estate entrepreneur that teaches courses on real estate principles, markets, and finance at Harvard Extension School concluded the next housing bubble most likely will not occur until 2024.
In the article, How to Use Real Estate Trends to Predict the Next Housing Bubble, also looks into the previous peaks in real estate values and goes all the way back to 1818. Nicolais uses research from several economists. The article details four phases of a real estate cycle and defines what happens in each phase.
Nicolais concluded his article by stating, "those who study the financial crisis of 2008 will (we hope) always be weary of the next major crash. If George, Harrison, and Foldvary are right, however, that won't happen until after the next peak around 2024. Between now and then, aside from the occasional slow down and inevitable market hiccups, the real estate industry is likely to enjoy a long period of expansion."
The reason for price appreciation that we are seeing is caused by an imbalance between supply and demand for housing. And this has created a natural increase in values, and it is not a bubble in prices.