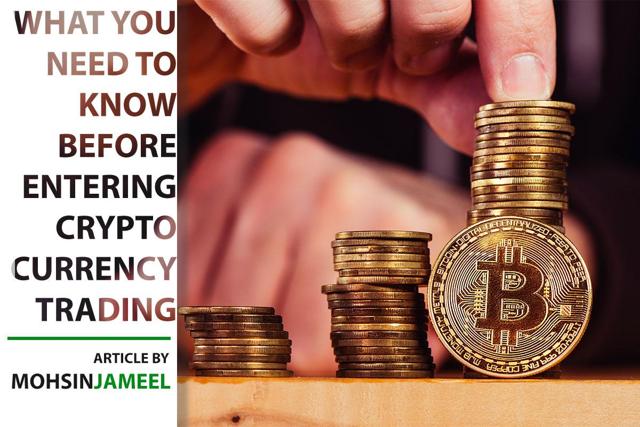 Yes, cryptocurrency trading is one of the most effective ways to make money today. But, the road ahead is full of pitfalls and scams. Here, are 8 mistakes explained by Mohsin Jameel, CEO of Bull infotech, London that all newbie investors should avoid if they want to remain profitable.
In 2018, the crypto-market attracted investments worth over USD 0.5 trillion! Yes, that's a massive sum. If you have joined the crypto-space for long-term gains, then the best strategy is to hold it. On the contrary, casual trading or more intensive day trading can help you earn profits in the short-term.
But, unfortunately, not all investors are making money. Here are the top mistakes that must be avoided if you want to make money out of it.
Mistake No.1 – Not Doing your Research
This cannot be stressed enough. You may have started following successful traders on Twitter or joined Telegram groups in the hope that you could pick the right signals. And, you're bound to come across several influencers on social media stating that a particular coin will give you 10x returns in the next two months or such.
While there's nothing wrong with this, if you blindly trust these people and put your money on the line, then you're likely to lose it. Most of what's happening on social media is hype created by fake accounts or pump and dump groups. They generate FOMO (Fear Of Missing Out).
The Bottom Line – You need to do your research before investing in a coin. Learn more about the currency, the team behind it and other factors to help you make the right decision.
Mistake No. 2 – Not Understanding the Charting Fundamentals
Most traders think that technical analysis or charting is complicated or over-rated. While there's some truth behind both these arguments, there's no denying the fact that coin price patterns and market movements help you taste success in your trades.
Just like every other thing in life, the crypto market offers no guarantee. With that said, if you're serious about your crypto-investments, then you should understand the charting basics like trendlines, resistance zones, support, and candlesticks.
The Bottom Line – While technical analysis is beyond the scope of this piece, if you would like Mohsin Jameel, one of the leading successful British Enterpreneur to explain more about it, let me know in the comments.
Mistake No.3 – Panic Selling when Prices are Low and Buying when Prices are High
This is a classic mistake. The digital currency market is highly volatile. Which means, price swings are the norm rather than the exception. If you tend to panic, then you're likely to lose money. Panic selling is one of the most commonly made mistakes by newbies. When they see prices drop, they get agitated and sell their stash quickly, to cut losses.
The flaw with this approach is that once you sell, you lose money. Remember that you don't miss any money until you initiate a sale, irrespective of the market prices.
Most digital currencies bounce back after the initial price drop. Once this happens, the previous sellers end up buying the coins at higher prices. This is a one-way ticket to loss city.
The Bottom Line – Stick to this classic mantra – Sell when high and buy when low.
Mistake No.4 – Not having an Exit Plan and Failing to Take Profits
So, you have purchased a few coins, and the prices have gone up. So far, so good. What next? Do you take your profits and exit the game? Or should you keep on holding? If yes, why and till when?
Very often, beginners don't have any answers to the above questions. They just wing it and go along. This isn't a smart strategy as it could lead you to lose your profits.
The Bottom Line – As Mentioned above, if you're looking for long-term investments, then you aren't essentially trading. So don't worry about this and hold to your stash for five or more years. On the other hand, if you're trading then you should have a well-defined exit plan. One grand strategy for traders is to sell in stages, instead of at one go. This way, you get immediate profits which can then be further reinvested.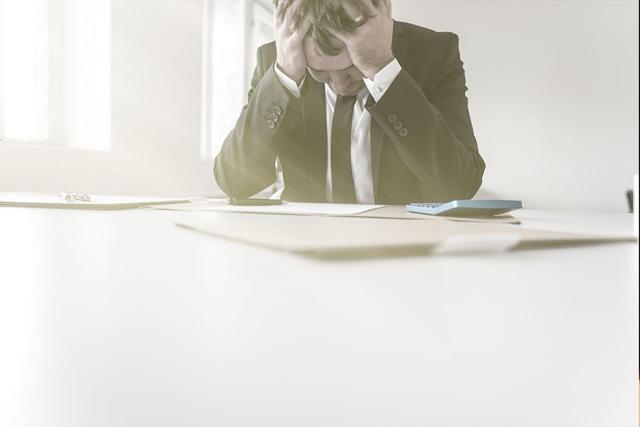 Mistake No.5 – Looking for the Next Bitcoin or Ethereum
Ok, it's true that you could be a millionaire now if you had invested in Bitcoins when they were introduced. With that said, it doesn't mean that it will happen again. Not every digital currency out there will follow the same path as BTC or ETH.
The Bottom Line – Instead, of looking for the next big thing in the digital currency world, take a look at other altcoins. Research their background, future scope and make the right investment decisions.
Mistake No.6 – Forming an Emotional Attachment to your Digital Currency Stash
No coin will keep on increasing in prices. Even bitcoin has seen some pretty rough days. The crypto-space is dynamic and keeps on evolving. If you believe that a coin has potential, then holding on to it for a long-term is a good approach. But, if you want to make profits by trading, then it's better not to form emotional attachments to any coin.
The Bottom Line – Keep emotions out of the picture and let the numbers do the talking.
Mistake No.7 – Putting all your Eggs in One Basket
This is another classic rookie mistake. Even the most believed and hyped coins are sure to suffer major losses at some point or another. Cryptocurrencies are highly volatile. A cryptocurrency that's trading high today may see a massive dip the very next day or even in the next few hours.
Whether you're here for the long-term or looking to make profits short-term, you need to diversify your portfolio to include a range of digital coins.
The Bottom Line – Risk management and diversification are crucial to improving your chances of making profits.
Mistake No.8 – Cheap doesn't always mean Better
According to Mohsin Jameel just because a coin is trading cheap, it doesn't mean it's a better buy or offers you higher chances for making profits. While it's true that a coin that has a market price of $0.05 has better chances of doubling, compared to a higher priced coin, say around $500. But, this also means that if the coin valued at $0.05 dips to $0.01, it could wipe your profits completely.
The Bottom Line – As mentioned before, make sure to do your research before you invest in a coin. Take a look at this profitability prediction, the reasons why it's cheap and so on, to help you make the right decision.
The Last Word
Crypto-trading is one of the most lucrative opportunities today. However, that doesn't mean all is rosy. Make sure to remember the mistakes mentioned here so that you don't make them during your debut investing.
If you have any further queries on crypto-trading – how to get started, the right currencies to choose, trading strategies or any other further doubts, shoot your queries via comments and i'll get back to you as early as I can.
Want to learn more about Forex and Cryptocurrencies? Read our article on Forex vs Cryptocurrencies.
Happy crypto-trading! Cheers!