The business world has never been such an exciting place, with more entrepreneurs from all corners of the globe putting their best ideas into the market and helping to revolutionize a whole host of industries. From healthy eating to business development, and from sleeping to keeping your children safe and clean, there are hundreds of brilliant new startup businesses to keep an eye on in 2019, and below, we've put together just some of our favorites for you to check out.
Daily Harvest
Today's modern professionals are simply too busy to make their own soups and smoothies from scratch but want the benefit of being able to prepare highly nutritious food in the comfort of their own homes. Enter Daily Harvest, a startup business offering the solution. Unlike Innocent, owned by Coca-Cola, Daily Harvest delivers healthy smoothies, soups, parfaits, sundaes and more to your door, conveniently portioned into cups to blend and consume in a minute or two.
Eating healthily has never been so easy, taking away the pressure of sourcing your own fruits and vegetables and cutting them into pieces to blend or juice. The truth is that, even with all of the innovations in the shopping industry, like Amazon Fresh and one-hour delivery services, Daily Harvest still offers a unique level of convenience, and is perfect for busy working families.
One of the best parts of the service is that you can build your own box, choosing ingredients you'd like to use in your future recipes. Then you'll get your cups to your door, which you can put in the freezer and blend as and when you're ready. It's not cheap, though, with 'cups', which are filled with enough fresh produce for one meal or snack, are priced at $7.99 each. Still, that hasn't stopped the likes of Shape, Goop and Well Good journalists recommending the product.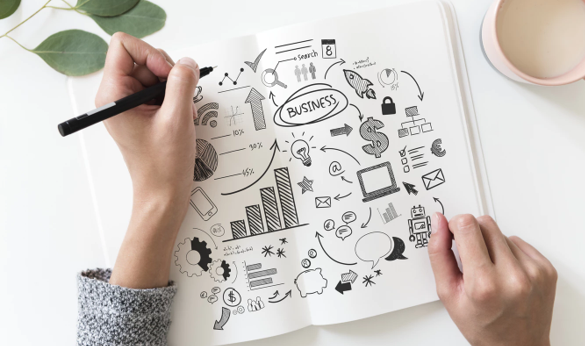 Biz Latin Hub
In today's competitive globalized world, where it seems as though companies like Google and Amazon have a finger in every industry, being able to stand out and go multinational may seem like a stretch - but with Biz Latin Hub, it doesn't have to be so difficult. The company, which has offices across Latin America, makes it easy for Western brands to tap into new markets across the Americas, including lucrative territories such as Mexico, Chile, and Peru, where consumers are ready and waiting to be enticed by new British and American businesses and their products.
Indeed, it's thought that many UK businesses will shift into countries across Latin America post-Brexit to take advantage of new markets and ensure their businesses stay afloat. And with countries in Latin America enjoying booming economies and growing middle classes, there has never been a better time to get involved and put your products and services in front of those that matter, so consider working with the startup to turn your brand into the next big thing overseas.
Helix mattresses
We've all heard about the likes of Casper and Leesa mattresses, famed for sponsoring podcasts and YouTube videos and offering free trials that last an eternity. But Helix wants to do something a little bit different. This startup mattress company is another direct-to-consumer brand, but unlike the others, they create a custom mattress just for you, based on your sleeping style and personal preferences. By asking consumers to take a sleep quiz before they get started, the company can help you find a mattress that's best suited to the position you sleep in, the feel of the mattress and relief - such as whether you have a back complaint or other problems.
Helix has had some great reviews from both customers and industry professionals, all praising the company's six mattress choices. Sunset, for example, is soft offers balanced support, whilst Moonlight is soft with moderate cushioning and extra support. Midnight offers a medium level of firmness with balanced support, whilst Dusk offers extra support. Twilight is a firm mattress with balance support, and Dawn is firm with cushioning and extra support. You decide the best!
SoaPen
If you've got children, then you'll know just how challenging it can be to get them to wash their hands every day - but staying clean is vital to their health and wellbeing. Infections can spread amongst children in classrooms and in the playground, and if you're not involved in keeping your children clean and hygienic, they could soon be suffering from a cold or even worse. That's where the SoaPen comes in, a new product designed to make handwashing fun for kids.
This revolutionary product, which was born out of a Kickstarter campaign with 227 backers who pledged more than $28,000, has a unique soap composition that allows children to effectively draw on their dry hands and remove traces of the drawing by washing their hands for between 20 and 40 seconds. It's perfect for children, parents, teachers, and caretakers to carry around in their pockets, and can quickly become a part of a parent's everyday routine with some practice.
Secret Escapes
Thanks to an aggressive marketing strategy in the United Kingdom, Secret Escapes has quickly become one of the country's most recognizable brands - and it's expected to tip into unicorn status in 2019, according to some reports. The company offers a membership service, which then entitles users to enjoy four and five-star hotels around the world at discounted rates. With more than 42 million members around the world, the company has amassed an eye-watering turnover of $66 million this year and has been valued at $373 million despite its age. However, with rising competition from review websites like TripAdvisor and Booking.com, will the company be able to maintain its position and continue growth, or will they sell out to a competitor?
There are so many exciting startup businesses outside of the tech field, and we've rounded up only five of our favorites. What businesses are you keeping your eye on? Let us know in the comments section below, and check back soon for more great content on startup businesses.