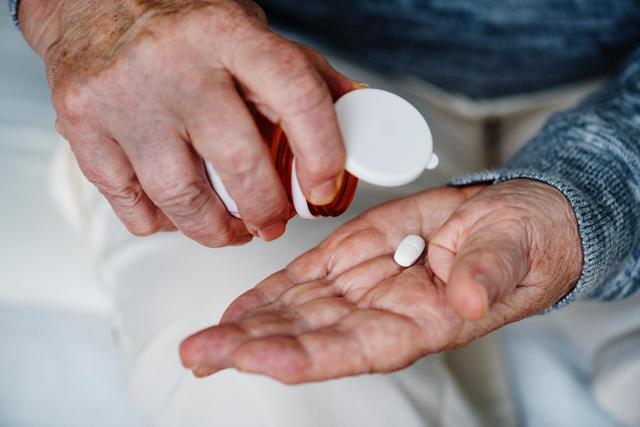 In his various public statements Warren Buffett has used the metaphor of a baseball hitter many times, when asked about his investment approach. While the hitter has to try at least one hit out of three chances, you could present an investor dozens of opportunities, and he does not have to swing his bat at all. Although there is no need to move my bat towards Teva, I brought myself in the right position, swung my bat, and hit it. In fact, I am prepared to hit again, and even harder in the future. Read below why I took the swing in the first place.
Teva Pharmaceutical Industries Ltd. is an Israeli multinational pharmaceutical company, which is mainly focused on the generic drug market. Teva is not only one of the largest pharmaceutical companies on earth, but also the largest generic drug manufacturer. Besides its generic drug business Teva has some R&D efforts to develop specialty drugs. One of these drugs is Copaxone, which accounted for about 20% of Teva´s revenue in the last years. This shows the great potential of possible blockbusters. Unfortunately, the US-patent for Copaxone expired in 2014 and the EU-patent in 2016. In 2017 several patents of the popular 40mg-version were declared invalid, which led to a fast decreasing market share of Copaxone. In my opinion, this is one of the three main issues that led to an eroding share price.
Another promising drug that was recently launched is Ajovy, which is used for the preventative treatment of migraine. With approximately one billion people suffering from migraine worldwide, the market potential is enormous. Hence, Teva does not only benefit from a generic drug business in a global market valued at around US$ 240 Billion in 2017, but also from its presence in a still highly profitable specialty drug market.
Teva, as its competitors, saw a high pressure on generic drug prices in the US for the last two years, which is the second of the above mentioned three issues. Nevertheless, the global generic drug market grew with a CAGR of around 8% during the years 2010 to 2017. Considering the growing world population, a growing life expectancy and the need for cheap medication, especially in developing countries, there are strong indications for a further growing generic drug market. In the long run generic drug manufacturers will not be part of the problem of an extremely expensive US healthcare system, but part of the solution.
The third reason for the share price drop from over US$ 60 at the end of 2015 to the current price-level of around US$ 19 (with short-term lows under US$ 12 at the end of 2017) is the largely overpriced acquisition of Allergan´s generic business for about US$ 40 Billion and the resulting debt. The main question here is: Will Teva be in a position to meet its obligations in the future? I think it will.
For anyone who does not think that one of the above-mentioned issues is going to lead to Teva's bankruptcy, or even destroy the business model of generic drug manufacturers, the current share price seems to be a big opportunity.
This is how I think about the situation in short and simple words:
Decline of Copaxone sales: There seems to be a stabilization in sales and Copaxone will maintain an important market share in the future.
Pressure on US prices: Prices are stabilizing and a lower price level could be a mid-term opportunity for Teva to expand its market share. Even with lower price levels the profitability of Teva seems sufficient.
Debt situation: The company made a strong commitment to debt reduction and was able to reduce its debt by US$ 6 Billion in the last quarters, which indicates a high probability of reaching their deleveraging goals.
Upside potential comes from:
A Mr. Market who just sees the bad at the moment
A lot of optimization potential at Teva, although Teva was operationally highly profitable in the past. Considering all the acquisitions Teva made over the last years and decades, it`s just logical that there are a lot of optimization opportunities.
My simple valuation model
When you look at a company everything what matters in the long-term is cash, cash and cash. In order to return money to your shareholders you simply have to have money. So for me the only important question when it comes to valueing a company is: How much free cash flow is the company able to deliver in the long term? This is definitely not an easy question. To be fair, in the end I do not know at all. But because nobody is able to predict the exact future, to be safe, you have to make pessimistic assumptions.
Here are the ones I made when I valued Teva:
a conservative free cash flow assumption by taking the companies historical cash flows into account
zero growth of assumed cash flows
a high discount rate
In the last ten years Teva´s net cash provided by operating activities lay between US$ 3.2 Billion in 2008 and US$ 5.5 Billion in 2015. As the graph below shows there was a relatively steady growth between 2008 and 2015 (with exception of 2013). Let`s assume the sustainable operational cash flow is about the lowest achieved number in the last ten years.
(cash flow numbers were taken from the companies 10-K and 20-F filings)
Of course, you have to invest in your business in order to maintain your level of cash generation. As mentioned, I am planning with zero growth. I do not include bigger acquisitions in the short- to mid-term future in my model, and Teva does neither. Hence, I am using the historical cash flows used for purchase of property, plant and equipment to get an idea of what investments are necessary in the future. In the last ten years this number fluctuated between US$ 0.7 Billion in 2008 and US$ 1.1 Billion in 2012. Again, Iet us take the pessimistic number and assume that Teva has to invest US$ 1.1 Billion every year without getting any cash flow growth from that. If we take 10% on top of this number for possible investments in intangible assets, we are dealing with US$ 1.2 Billion in annual investments.
(cash flow numbers were taken from the companies 10-K and 20-F filings)
The resulting free cash flow from our assumptions would be US$ 2.0 Billion. I chose a high discount rate of 10% and therefore value Teva's business at US$ 20.0 Billion. At the time of writing, the stock was priced at US$ 18.50 and the resulting market cap of Teva was US$ 18.9 Billion. This does not reveal a big margin of safety, but should show, as a kind of worst-case consideration, that it is nearly impossible to lose money with an investment in Teva.
Disclosure: I am/we are long TEVA.