Taylor Swift Is A Disruptor
Feb. 12, 2021 12:18 PM ET
Please Note: Blog posts are not selected, edited or screened by Seeking Alpha editors.
Summary
Taylor Swift's move to re-record her old albums is a shot across the bow of the recoding industry model.
Other living artists may choose to copy her, and this would devalue recorded music libraries.
The ℗ crowd should be worried.
Shots Fired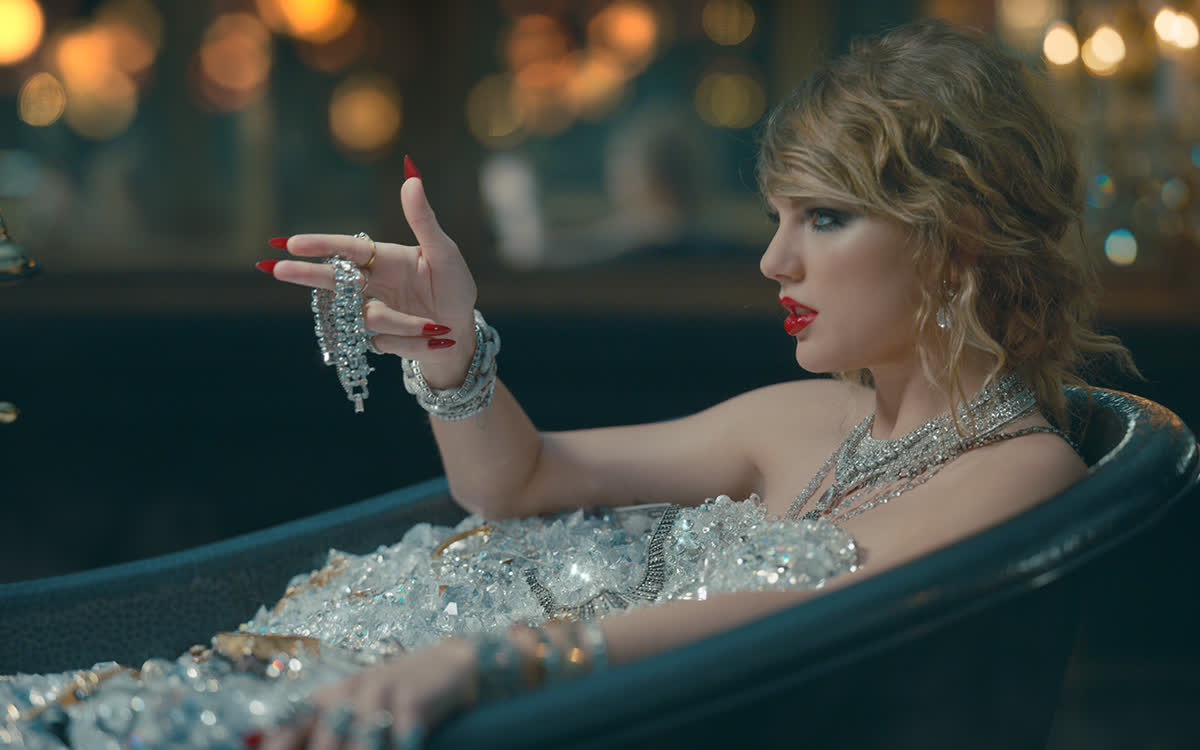 Bang. Bang.
She has been threatening to do this for a while, but it has begun. Pop music force-of-nature Taylor Swift is re-recording her first six albums and releasing them with bonus tracks. These albums pre-dated her current recording deal in which she owns her master recordings, which makes her a rarity in the business. Her previous label owned the masters to those six recordings, and sold them to Carlyle Group for $300 million. Tay was displeased.
The first track was released today. I don't think much of Swift as a performer, but this move reveals her to be one of the smartest musical artists of all time. It is a direct attack on the entire recording business model, and anyone with a big library of recorded pop hits that includes living artists should be worried that they will copy her.
Music Copyright Is Insanely Complicated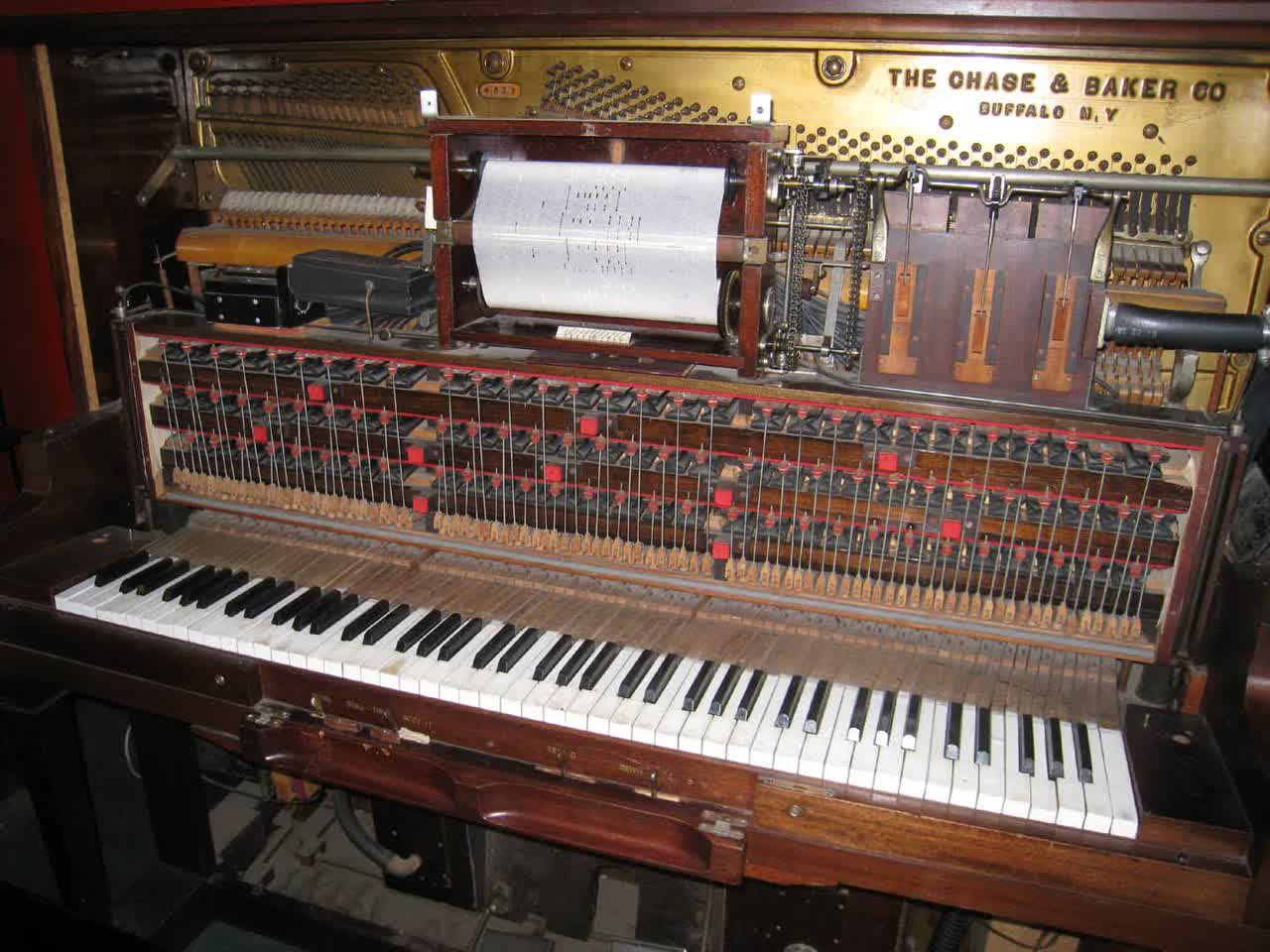 What disruption looked like in the 19th Century.
One of the first mass media was printed sheet music, and it was very popular. But sheet music companies were publishing whatever they pleased at first, without paying the composer. Composers were first given full copyright protection in the US in 1831. Publishing companies were born to buy, sell, market and enforce copyrights. The copyright on the composition remains the core of music copyright, and is indicated with the usual Circle-C ©.
The first disruption was the player piano and the cylinders that ran them. Manufacturers were making these cylinders without paying the composers of popular tunes. In White-Smith Music Publishing Company v. Apollo Company, the courts sided with the later in favor of free mechanical reproduction in 1908. A 1909 revision of the copyright law put an end to that, and a few years later ASCAP was formed to enforce and divvy up licensing revenue.
So now we get to the phonograph and recorded music, and transmission over radio. The composition remained dominant, and recordings were considered ephemeral media not eligible for Federal copyright protection. Any song that was popular was immediately recorded by many artists and labels. The composition was what was important. Money spent by consumers buying the recordings went to the labels, but the composers got their cut, and ASCAP also enforced radio play licensing.
By the 1970s, it was obvious to everyone that that the recording had become more important than the composition from both a cultural and economic standpoint. Artists much more commonly wrote their own songs than in the past, so the composition and recording were much more tightly linked than before. The 1973 revision to the Copyright Act rectified this be adding a new copyright — the Circle-P ℗ — to the recordings. Until 2018, pre-1973 recordings still had no copyright protection. Unlike other media, recorded music has two copyrights.
So in 1973, recordings became much more valuable than they had been, and old libraries became more valuable in 2018. So that brings us to the recording industry standard contract, which is a unique beast.
The artist gets an advance on royalties, otherwise thought of as a debt to the label paid from the artist's royalty account.
The artist records and promotes the record. These costs also largely get charged to the artist's royalty account.
Though the artist is on the hook for almost all the costs if the record is a success, the label own 100% of the master recording and the Circle-P.
These days, if the artist writes their own compositions, they likely own at least part of the Circle-C through their publisher, who is often another division in the same company as the label. Any artist that does not write their own compositions gets zero ownership of their music.
The risk for the label is that the record is a flop. Because they are bad at their jobs, over 90% flop. But hit or flop, the artist gets screwed in this standard contract. This is what has Swift so fired up about what happened to the recordings from her first contract, before she had bargaining leverage.
Maybe It Is Ephemeral?
So there are all these companies — mostly the labels, but others too — who have large libraries of Circle-P recorded music which create large licensing cash flows. Hit records do that forever. But Swift is taking the last 50 years of music copyright law and standing it on its head. She just told the Carlyle Group that, no, their recordings of her music are ephemeral, and she just replaced them with ones she owns.
And what if every living artist who does not own their master recordings — which is almost every single one — decided that they should do the same thing? Re-record all their biggest hits in versions they now own. Anyone with a large Circle-P library containing a lot of living artists should be worried.
Seeking Alpha's Disclosure: Past performance is no guarantee of future results. No recommendation or advice is being given as to whether any investment is suitable for a particular investor. Any views or opinions expressed above may not reflect those of Seeking Alpha as a whole. Seeking Alpha is not a licensed securities dealer, broker or US investment adviser or investment bank. Our analysts are third party authors that include both professional investors and individual investors who may not be licensed or certified by any institute or regulatory body.