Values of UP LNG Shipping Indices for 19th July
| | | |
| --- | --- | --- |
| UP Total Return Index | -1.37 | |
| weekly change | -37.89 | |
| UP Simple Price Index | -248.33 | |
| weekly change | -37.89 | |
| UP Preferred Simple Price Index | -99.14 | |
| weekly change | -0.81 | |
| UP Volume Trend Index | 6774.67 | |
| weekly change | -2710.29 | |
(source: author)
UP LNG Shipping Total Return Index came back to red. The main losers were Golar LNG (NASDAQ:GLNG), GasLog (NYSE:GLOG) and Dynagas LNG Partners (NYSE:DLNG).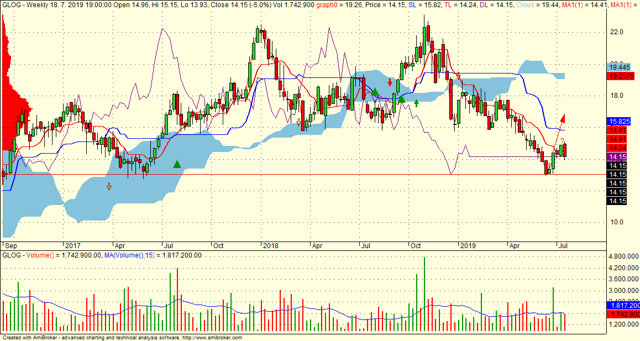 (source: author)
There are still buyers at GasLog LNG Partners (NYSE:GLOP) and I have to admit this partnership seems better than GLOG now.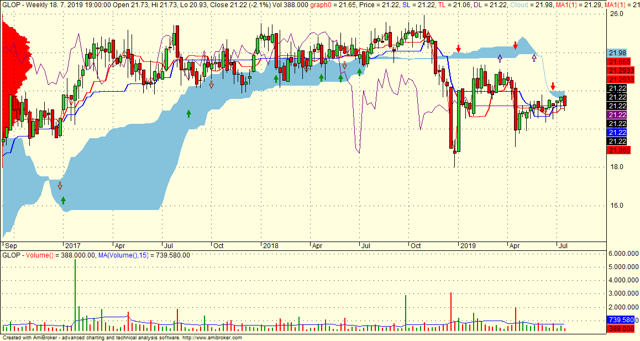 (source: author)
The whole volume was above average, but in detail look there were only two stocks to be above average: Teekay LNG Partners (NYSE:TGP) and Flex LNG (NYSE:FLNG). And Flex LNG is a bit irrelevant, because it is new company on NYSE.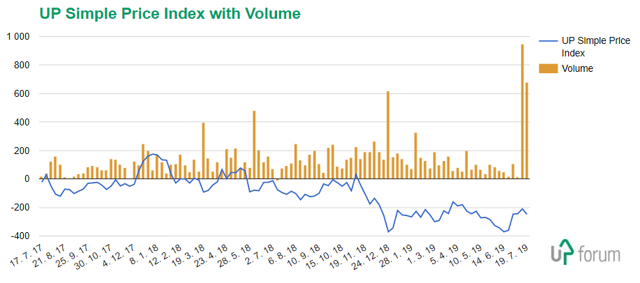 (source: author)
Höegh LNG Partners (NYSE:HMLP) and Teekay LNG Partners (TGP) declared distribution in line with previous.
The whole market represented by etf SPY has lost too. This synchronization is good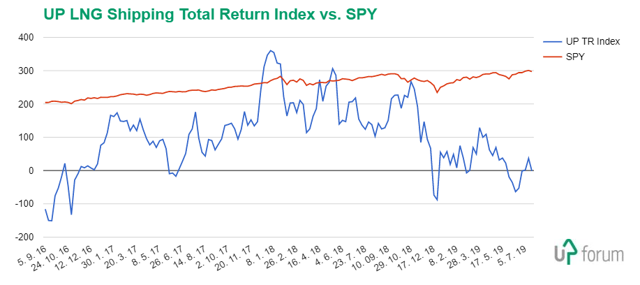 (source: author)
The preferred has mostly rose, but on average as UP LNG Shipping Preferred Index lost nearly one point.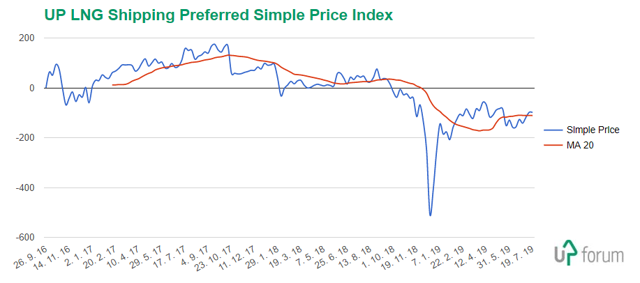 (source: author)
LNG Highlights
Disclosure: I am/we are long DLNG, GMLP, GLOG.
Additional disclosure: I also have small positions for study purposes in each of seven stocks included in UP LNG Shipping indices.