Values of UP LNG Shipping Indices for 13th March
| | | |
| --- | --- | --- |
| UP Total Return Index | -600.92 | |
| weekly change | -95.42 | |
| UP Simple Price Index | -896.03 | |
| weekly change | -96.4 | |
| UP Preferred Simple Price Index | -1333.65 | |
| weekly change | -903.23 | |
| UP Volume Trend Index | 27296.89 | |
| weekly change | -17770.93 | |
(source: author)
Decline continued last week, main losers were preferred stocks. Thanks to forbidding new short sales on Friday market rebounced.
UP Preferred Stocks Index lost over 900 (!) points and could lost more as on Friday price went up.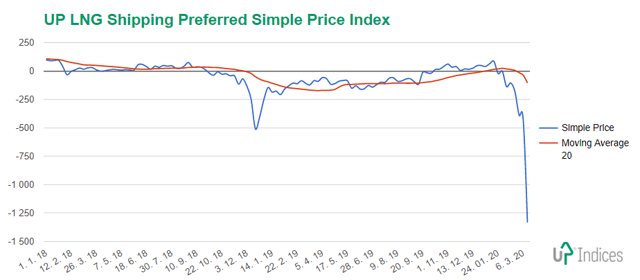 (source: author)
Good illustration of situation is a HMLP-PA chart. Price was too low on Thursday and buyers push it back. Short-selling restriction worked on Friday. We will see what happens this week, pre-market is not optimistic. But on those levels is good  to buy.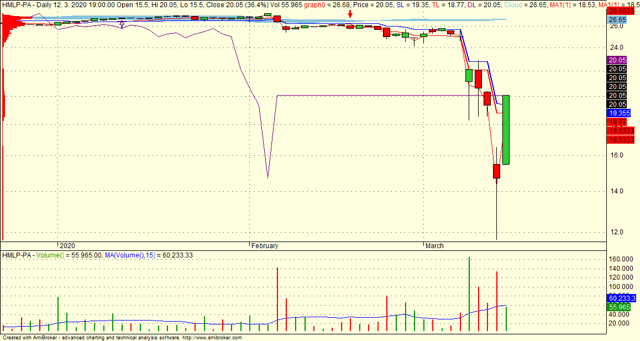 HMLP-PA daily chart (source: author via Amibroker platform)
UP Total Return Index also lost, but price were too low. It was red week, but at the end stabilized.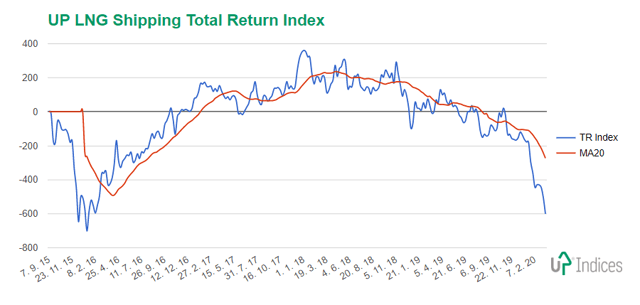 (source: author)
Golar LNG Partners (GMLP) weekly chart illustrates this mixture message.
+ Price were too low to be real to value- Volume was low- Uncertainty is high: one recovery is not enough for this situation and price will move lower again.- Decline will probably continues for many days or weeks.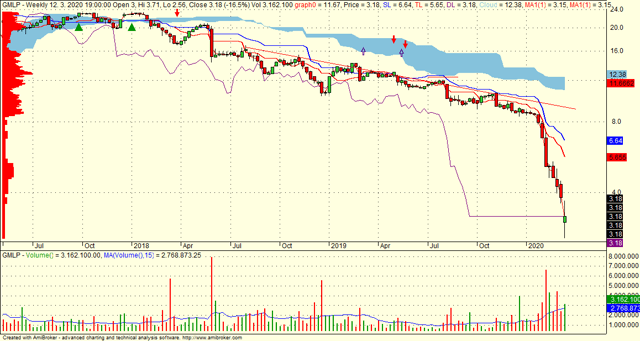 GMLP weekly chart  (source: author via Amibroker platform)
Here is the volume chart. This is really not appropriate volume for market turn.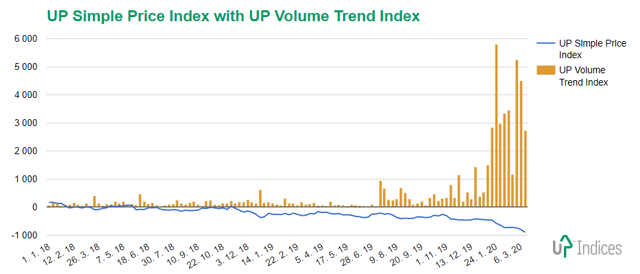 (source: author)
All markets lost. That is good news, that can helps synchronize LNG shipping sector with the rest of market.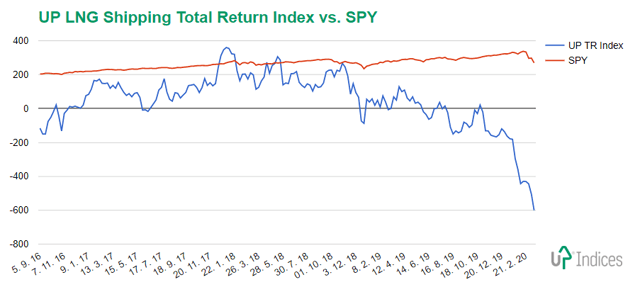 (source: author)
Conclusion: I think decline will continue. Now it is possible to buy a few stocks or units at too low prices. It is better to continuously watch the market and not listen the news.
Good luck!