In this blog, we take a look at the three broad market ETF's into the second full week of trading for 2019. The first week of 2019 gave profit opportunities to both bulls and bears with Friday being a massive move up from the December jobs report. Check out the charts below to see how things are looking into Monday or check out the full detailed analysis on each ETF here. 
SPY: Daily Chart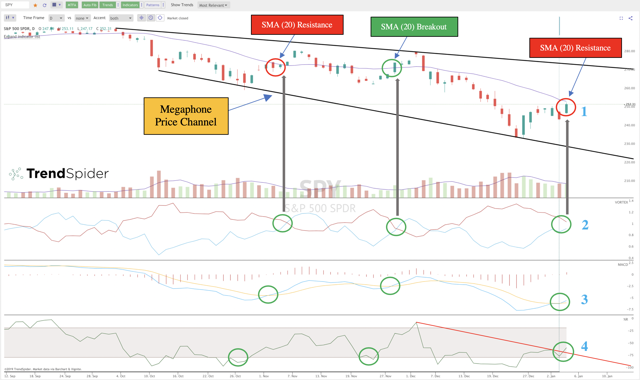 QQQ: Daily Chart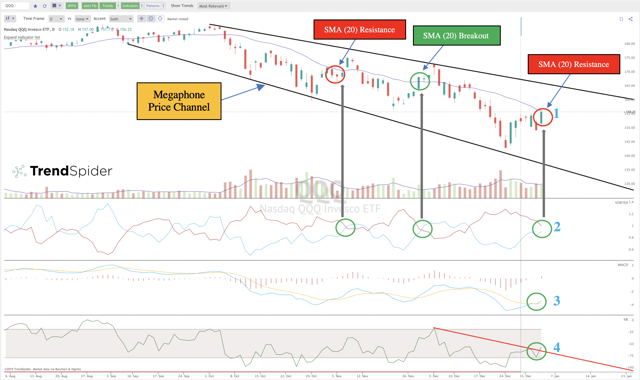 XBI: Daily Chart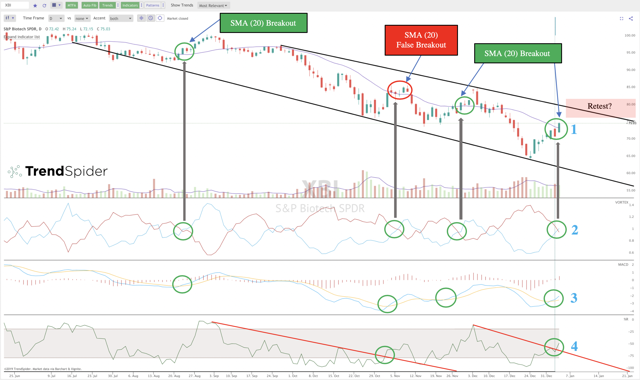 Written Analysis For The Broad Market into January 7th 
SPY, QQQ, and XBI are all showing a relatively similar setup here with the Vortex Indicator, MACD, and Willams %R all showing similar similar moves into next week. The SPY and QQQ look so similar, you would almost think they are the same security. The biotech ETF, XBI, is the leading security into next week with a clean break and close through the 20-day Simple Moving Average, which is the level SPY and QQQ are had trouble breaking through on Friday, January 4th. Within the price channels of all three exchange-traded funds, these setups have proven to provide more upside but have all reversed afterward to lower lows. The channel resistance above on all three securities will be a very important level to watch into the next week of trading. 
NOTE TO READERS: All charts posted in this article are from the TrendSpider automated technical analysis platform and have been annotated outside of the platform. These are simply our views of the current technical landscape of the stock market and should not be taken as trading or investment advice. To read the details on each individual ticker into next week, check out our blog post here.