A new crop of stocks is taking over in the hearts and minds of North America and around the world: marijuana stocks are the cash cow and 2018 has been a heck of a year for this sector. 2019 will be even better as legalization becomes a reality, but where can we find the best weed stocks? Trust me – you can find them if you know where to look.
The best weed stocks in the business are the ones that represent top-tier companies with the ability to raise capital and establish a strong brand name. A prominent example of this would be Canopy Growth Corp. (WEED/CGC), which made history by getting listed on the New York Stock Exchange.
A licensed producer and distributor of cannabis, Canopy was an early mover in the industry and established its foothold by offering distinct brands and curated cannabis varieties in dried, oil and capsule forms. Canopy also made the smart move of acquiring diverse marijuana-focused brands and marketing them to a diverse set of demographics.
And who could blame Canopy Growth Corp. for getting into the cannabis market? A snapshot of the state of weed legalization shows a phenomenon that's spreading across the nation, one state at a time: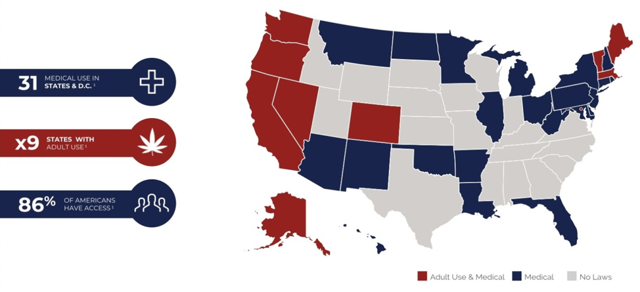 Courtesy of CannAmerica Investor Presentation
That's right: 86% of Americans have access to legal marijuana already, and of course that figure will approach 100% in the coming months and years. At the same time, full legalization is coming to Canada very soon and that's a huge new market opening up for enterprising cannabis companies in North America.
Besides, as an investor you have to think globally – and the data clearly indicates that marijuana decriminalization is spreading to the far reaches of the earth. The old-fashioned stigma is being lifted and entire continents are heading quickly towards legalization of weed for medical use, adult recreational use, or both: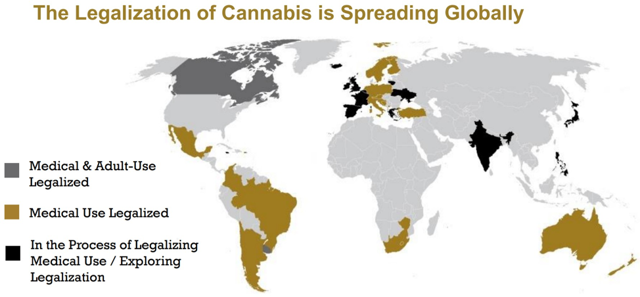 Courtesy of Canopy Growth Corp. Investor Presentation
93% OF INVESTORS GENERATE ANNUAL RETURNS, WHICH BARELY BEAT INFLATION.
Wealth Education and Investment Principles Are Hidden From Public Database On Purpose!
Build The Knowledge Base To Set Yourself Up For A Wealthy Retirement and Leverage The Relationships We Are Forming With Proven Small-Cap Management Teams To Hit Grand-Slams!
By making a move into this expanding market, Canopy became one of the best weed stocks and a top-notch company through its offering of high-quality brands in multiple markets. It's a strategy that paid off big-time for investors, with WEED (Canopy)'s share price climbing from penny-stock status to almost CAD$70.
That's the unique magic of the best weed stocks: they have the potential to go from less than a dollar per share to $50, $100, or even higher in a surprisingly short period of time. Now, you can still buy Canopy stock if you want to, but I generally don't recommend buying a stock after it has already gone up hundreds of percentage points: that's definitely not how I've built my own wealth.
No, I would say that you're better off catching the next Canopy Growth Corp., but that begs the question of which company fits the bill. If you're going to catch a rising star, you've got to get back to basics: which company has the same winning formula that Canopy did before it went parabolic?
The answer, according to my own personal research, is evident: CannAmerica Corp. (CSE: CANA) is, far and away, the best weed stock today. Just like Canopy, CannAmerica's strength is the firm's ability to build and market amazing brands to multiple markets and demographics in the far-reaching cannabis space.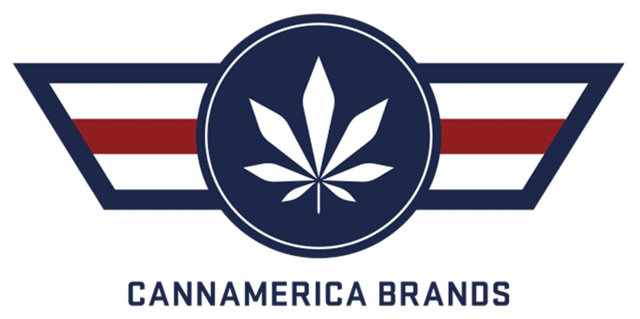 Courtesy of CannAmericaBrands.com
CannAmerica's strategy makes perfect sense: raise capital and acquire established brands from manufacturers in exchange for long-term licensing agreements. So in essence, what the company is doing is expanding existing brands into multiple states as well as acquiring new brands, with CannAmerica and CANA investors capitalizing on the profit streams from all of these brands.
The resulting revenues are tremendous: $4 million in 2016, $5.2 million in 2017, and 2018 is looking to be a blockbuster year for CannAmerica. The formula for profitability is simple: CannAmerica's branding and licensing allows for high margins with low overhead compared to traditional cultivation and manufacturing licenses.
Still looking for today's best weed stocks? Want to catch the next Canopy? Global Cannabis Wealth found exactly what you're looking for: it's CannAmerica Corp. and shares of CANA stock, plain and simple.