Aggressive growth is the name of the game with penny stocks, and legalized cannabis is exactly the right sector to get into for those really big gains. Global Cannabis Wealth loves to bring you the top cannabis stocks so you can fatten your wallet and enjoy the winnings as the legalized cannabis industry grows by leaps and bounds.
I'm so glad that you're reading this, as you've picked the perfect time to get into cannabis penny stocks. Changes in public policy have made it easy for medical patients and recreational adult users to get access to cannabis products without having to go on the black market. New vistas have opened up to those who wish to partake of legalized cannabis – and investors are enjoying the fast price action in these penny stocks.
Global Cannabis Wealth has made plenty of winning picks in this market, and we're ready to reveal our secrets to finding the most recent research-backed stock picks for your portfolio.
Your search for the top marijuana stocks should begin with the R-word: revenues. And I'm not only referring to current revenues, which is important of course, but also you need to look at revenue growth. To survive and thrive in this emerging industry, the projected future revenues should be very strong – that needs to be a major factor in your decision to buy a marijuana stock.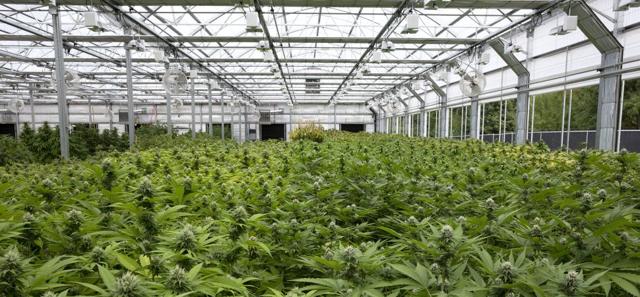 Courtesy of koreadailytimes.com
When vetting penny marijuana stocks to put in your portfolio, you need to also look at the leadership of the company: is the president or CEO highly experienced in the field? A top-tier cannabis company should include a management team with plenty of expertise and experience in the financial and entrepreneurial fields as well as the cannabis market.
This brings us to another point: value is everything. There's no doubt that you may have found some cannabis stocks that you like today, though we have to bear in mind that with the vast majority of marijuana stocks, the shares have probably already gone up considerably in value, so investors must understand that going forward, the returns are likely to be less than if you had bought them earlier.
There is a top marijuana stock, though, that still has massive upside potential, and that is C21 Investments Inc. (CSE: CXXI). You really need to check this company out, as my analysis has found that C21 has much more room for growth than any other company in this niche.
C21 Investments Inc. is a vertically integrated cannabis company, meaning that they cultivate, process, manufacture, and distribute 100% legal cannabis and hemp-derived consumer products. I'm a fan of big numbers, and the numbers behind C21 are huge, to the tune of an 86% expected increase in revenues.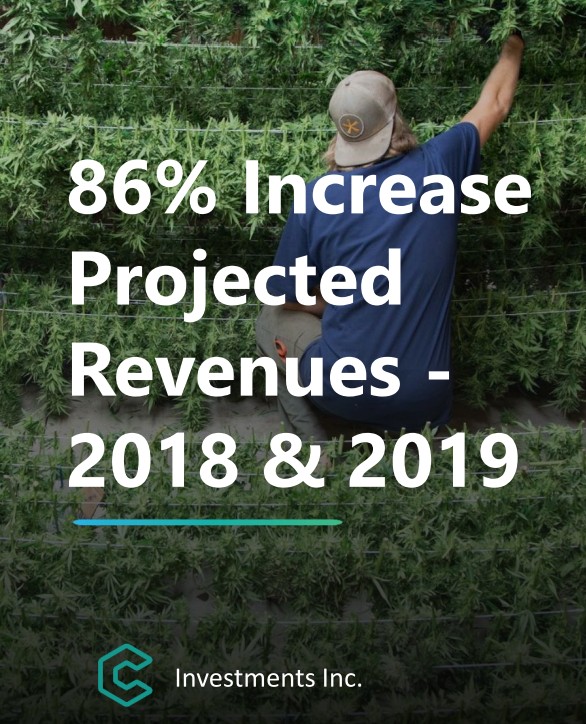 Courtesy of C21 Investments Inc. Investor Presentation
We've mentioned the importance of strong leadership, and our research has shown that C21's management team is the best in the business. President, CEO, and Director Robert Cheney has assembled a terrific team with a successful track record in horticulture cultivation, manufacturing, biochemistry, marketing, operations, capital markets, securities law, and financial engineering.
It's pretty amazing when you dig deep and discover how C21 is blowing the competition away. The firm already has hugely profitable operations in Nevada and Oregon with rapidly growing revenue streams developed through the aggressive expansion of existing operations; even with that, C21 is seeking further acquisitions of leading-edge cannabis-related businesses throughout the U.S.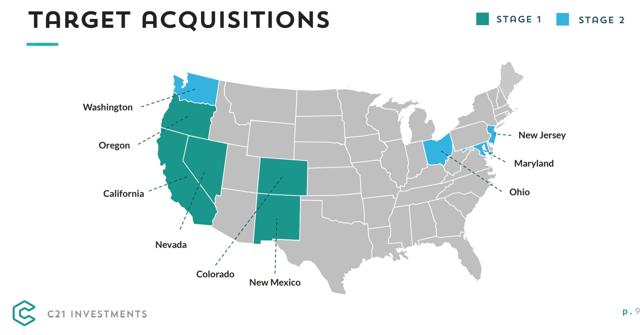 Courtesy of C21 Investments Inc. Investor Presentation
Importantly, C21 is targeting regions that are ready and willing to provide a massive base of consumers craving legalized cannabis for medical and adult recreational uses. President, CEO, and Director Robert Cheney has a vision for expansive distribution and market share, and this vision is coming true right now.
Take a close look at the pot stocks that fit the criteria we've discussed today, and especially C21 Investments Inc. – I know you'll agree that C21 will belongs in the number-one position on any list of the top penny marijuana stocks today.