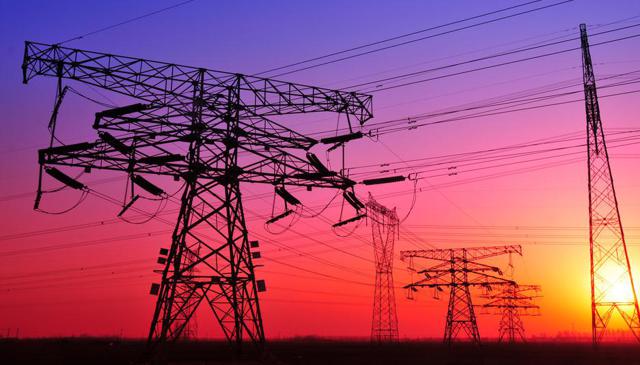 Shares of Atlantic Power Corporation (NYSE: AT) are trading ex-dividend in what has not been a very good quarter for the company. Despite the company's recent lacklustre performance, as a dividend paying stock it offers a number of advantages for investors more interested in companies that can give them steady cash flow, and whose stock performance is less volatile.
About Atlantic Power Corporation
Atlantic Power Corporation owns and operates a number of electricity generation stations in the United States and Canada. As of the end of last year, the company had about 2,948 megawatts of installed generation capacity. Most of the energy is generated from natural gas, wind and hydro with only one of the company's projects running on fossil fuels. The make-up of the company's power generation portfolio positions it well for future growth.
Dividend History
Atlantic Power Corporation has been paying dividends since 2009. Not quite a long history, considering some blue chip companies like Colgate-Palmolive Co. (NYSE: CL) and The Procter & Gamble Company (NYSE: PG) have been paying dividends for almost a century. A sharp dividend cut in 2013 saw shares of Atlantic Power Corporation lose 80 percent of their value. High debt pressures and disappointing earnings led to management cutting dividends in order to preserve cash in the company.
At present the company's shares have a dividend yield of 10 percent with pay-outs made monthly. The high dividend yield is something investors need not get excited about as it is actually a reflection of how much the company's shares have fallen. Expect the percentage yield to fall as shares recover.
What to Expect
Being a utility company, Atlantic Power Corporation could be seen as a safe investment. Utility companies generally tend to offer stable returns, and for most of the time, they are profitable. However shareholders of Atlantic Power Corporation may be having second thoughts. The company did announce that it is making efforts to address the debt problem and has so far managed to renegotiate terms of some of the company's short-term debts. Should it be able to work around the short-term challenges, this stock has high growth potential.
As an energy provider, the company has long-term contracts with clients guaranteeing the integrity of its revenue forecasts. Fluctuating natural gas prices are a concern, although the company does also have long-term supply agreements. Since most of the company's power stations run on natural gas, anticipated increases could hurt profit margins.
For investors interested in fixed income securities, Atlantic Power Corporation could be ideal. But paying out only $0.32 per share in dividends annually, you may want to consider other stocks with higher dividend pay outs. Another issue that you may want to scrutinize is the company's cash position. Sitting on $180 million in cash against total debts of $1.9 billion, the sustainability of these dividend pay-outs is questionable. On the other hand, previous investments in renewable energy projects make this company an attractive takeover candidate from a much large industry player interested in increasing power generation from renewables. In such an event, shareholders of Atlantic Power Corporation stand to benefit from an appreciation in the company's share price, and also a likely increase in dividends.
Disclosure: The author has no positions in any stocks mentioned, and no plans to initiate any positions within the next 72 hours.