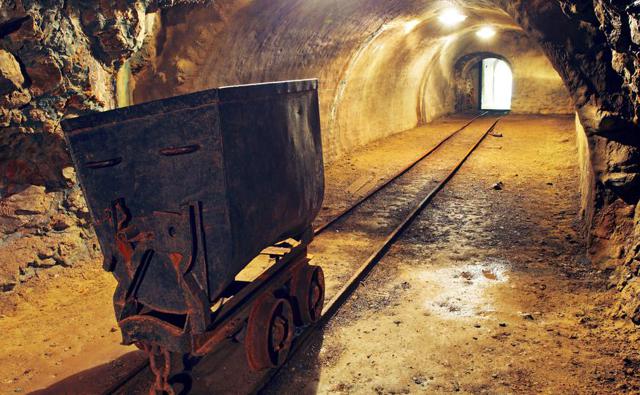 Gold prices are recovering having been on a downward path. In May, the spot price of gold fell to $1,246 an ounce, the lowest it has ever been this year. Like other investments, gold benefitted from lax monetary policies by the Federal Reserve and with this set to change, investors have been pulling their money from the mineral and seeking other alternatives. Lower gold prices could spell doom for emerging gold miners such as Golden Star Resources, Ltd. (NYSE: GSS). The company's shares are up 20 percent so far this year with the stock experiencing lots of volatility. Although gold prices are an important factor, investors are more interested in the company's ability to bring into production more projects in order to boost the bottom line.
About Golden Star Resources, Ltd.
Golden Star Resources Ltd. is involved in the mining and exploration of gold reserves in Ghana. The company runs two opencast mines, Wassa and Bagosso located in the southwestern part of Ghana, as well as one underground mine. These two currently account for all the company's revenue. In addition, the company holds claims in other West African countries with exploration activities in Brazil.
Earnings Volatile
Just as the company is operating in a highly volatile industry, so are its earnings. Over the last three years, Golden Star Resources, Ltd. has swung from profit to losses, with the changing quality of ore the main factor. For the first quarter of 2014, the company reported revenues of $85 million, much lower than the $96 million reported in the previous quarter. This was due to a decrease in ore realized from both the Wassa and Bagosso mines. Total ore mined from Wassa was 34,838 ounces in the first quarter of 2014 as compared to 44,337 ounces in the previous, while that from Bagosso was 30,974 as compared to 31,093. The average gold price remained the same at slightly below $1,300 an ounce. According to management, the fall in production was a result of operations focusing on reaching the high grade ore. Hence, we can expect some improvements in overall revenues in the next quarter.
Does This Stock Have Potential?
Trading at just $0.59 per share, any investor would need to be fully aware about the risks of investing in such stocks. Over the last five years, the company's shares have shown high levels of volatility. Although there is potential for the company to generate substantial cash flow once more gold projects come on-stream, substantial capital investment is required. Most of this is going to come from operations. At present, most investors are keeping a close eye on this stock, waiting for more data on the amount of gold produced and the sustainability. Institutional investors have been increasing their stake in the company but they seem to be also adopting a cautious attitude.
In conclusion, Golden Star Resources, Ltd. is one of those stocks likely to appreciate over time. Hence, do not expect an upside anytime soon. The lifespan of the company's producing mines, results of exploratory activities, and the performance of gold on the markets are key factors that you would like to keep a close watch on.
Disclosure: The author has no positions in any stocks mentioned, and no plans to initiate any positions within the next 72 hours.