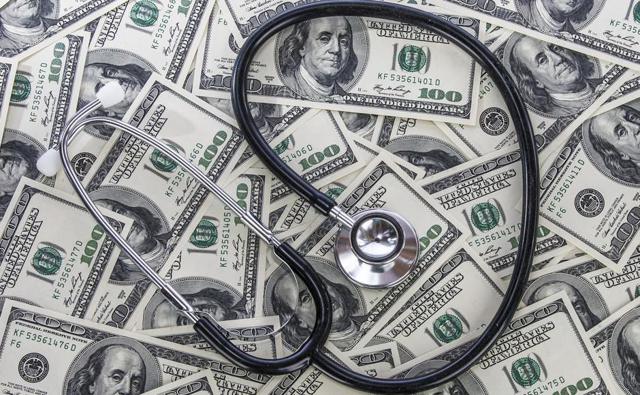 As we continue to assess risks within the market and our portfolios, it is important to remember that the majority of the gains have already likely been had. It is time to continue positioning ourselves for the inevitable, while catching the remainder of the rally that exists. Unfortunately, this bull market rally was interesting in that defensive sectors have rallied heavily over the past year two years. Healthcare is one such area of the market that has seen a nice run up, thanks in part to the Affordable Care Act and the need to be insured under the law to avoid penalties.
The S&P 500 healthcare sector index is up 26 percent in the past year and up 12 percent year-to-date. Comparing this to the S&P 500's performance of nearly 20 percent in the past year and 7.5 percent year to date, healthcare has outperformed the market. HMS Holdings Corp. (NASDAQ: HMSY) is a provider of business services to private healthcare and government providers, which helps process claims and detect fraud. Let's take a look to determine if HMS Holdings is good alternative to traditional healthcare stocks.
Turning to the fundamentals, HMS Holdings has a market cap of $1.73 billion and is rated a 'Buy' by analysts. Price to earnings is at 48.15 and forward price to earnings stands at 22.64. PEG is overvalued at 5.02, price to sales is at 3.61, price to book is at 3.38, and price to cash is 22.68. Total debt to equity stands at .39, cash per share is calculated to be .87, giving the company a solid current ratio of 3.4. Earnings are expected to decline 21.1 percent this year, rise nearly 61 percent next year and rise 9.6 percent over the next five years. The stock is experiencing a large short seller haven with the short float nearing 13.5 percent. Performance has been lousy: -22.38 percent in past year and -13 percent year-to-date.
First quarter earnings were released on May 9th and results showed a broad miss across the board. Analysts were expecting earnings per share of $.15 on revenue of $114.66 million. Actual results from HMS came in at earnings per share of $.11 on revenue of $104.7 million. Management remained calm and optimistic of the future despite the big miss: "Our overall financial results continue to reflect the effects of an extended Medicare RAC reprocurement process. The majority of our business, however, remains strong and is beginning to show the positive effects of ACA-fueled Medicaid expansion, commercial market demand for our innovative solutions, and our rigorous cost rationalization initiatives" (flyonthewall.com).
Overall, there is a lot of concerning fundamentals for HMS Holdings. Valuation ratios are extremely overvalued, earnings estimates are not impressive, short sellers are gaining strength, and earnings have been horrid. It remains to be seen whether the company can get back on track, but HMS Holdings is certainly not the way to play healthcare, in my opinion.
Be sure to do your own research before investing.
Disclosure: The author has no positions in any stocks mentioned, and no plans to initiate any positions within the next 72 hours.