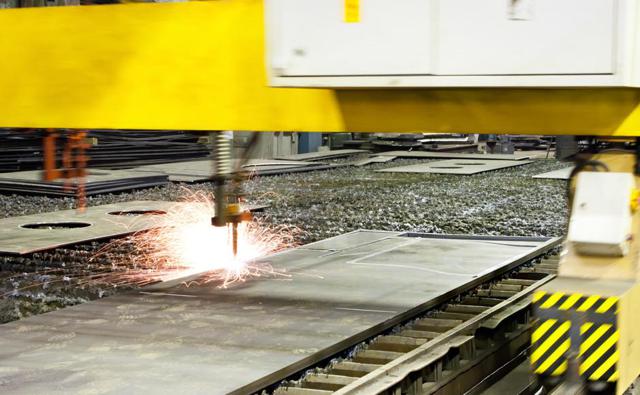 MagneGas Corporation (NASDAQ: MNGA) is a Tampa, Florida based developer of metal cutting gas from liquid waste, as an alternative to natural gas. The company's patented Plasma Arc Flow™ process converts liquid waste to hydrogen-based gas with lower greenhouse emissions. The gas is used in metal cutting, cooking, heating and in biofuel powered automobiles.
Recently the company struck a deal with TriCo Welding Supplies Inc., a major distributor of welding equipment in California, for delivering 676 MagneGas cylinders. The company has in the past signed deals with General Motors (NYSE: GM), the US Navy and OneSteel among other customers.
The March 2014 quarter results saw revenue increase to $190,000 from $130,000 in the same quarter last year. Through ongoing cost reductions, the operating loss reduced to $1.3 million from $1.5 million. EPS improved to five cents year-on-year.
Why Partnerships Will Pay Off
MagneGas targets electricity utilities as co-combustion which results in high flame temperatures. Partnering with one coal fired plant can generate revenue of $4 million for the company, and it plans to target 547 plants in the U.S. In co-combustion the company is also working with partners in Italy, Australia and Mexico to expand its market. It also targets wastewater treatment companies and industrial gas companies by replacing traditional acetylene.
The company's waste treatment unit in Italy (in partnership with a European sewage treatment company) showed that MagneGas treated sewage exceeded industry norms for irrigation and fertilization. Sewage treatment and waste water treatment is another emerging field which will expand greatly in the future given the depleting fresh water resources in the world.
With the new deal with TriCo Welding in the June quarter, the revenue guidance is positive for fiscal 2014. The R&D investment in Q1 2014 was $75,000 compared to $14,000 in Q1 2013. The ongoing cost reduction has resulted in 30 percent reduction in operating expenses in 2013 and is expected to aid sacrificial electrodes, small mobile gas units, high pressure bulk storage and hydrogen molecular bonding for co-combustion.
The alternative fuel industry is a long-term bet, but will be absolutely necessary in the future with depleting fossil fuels. The industry is expected to get government grants, tax rebates and is attractive to green investors looking to invest in companies which can reduce global carbon footprint.
Conclusion
The stock price had reached a high of $6 in 2012 immediately after listing and has declined continuously since then to low of 40 cents following widening losses in 2012 and 2013. The stock picked up interest among investors after March 2014, with hope of higher revenue from new deals. The stock closed at $1.47 on July 2, 2014 and is facing strong resistance at $1.5.
Positive factors like its IP portfolio, higher revenue from new deals, expansion in retail distribution networks, sewage treatment, and co-combustion potential will help the stock break resistance and move toward previous high of $2.45.
Disclosure: The author has no positions in any stocks mentioned, and no plans to initiate any positions within the next 72 hours.