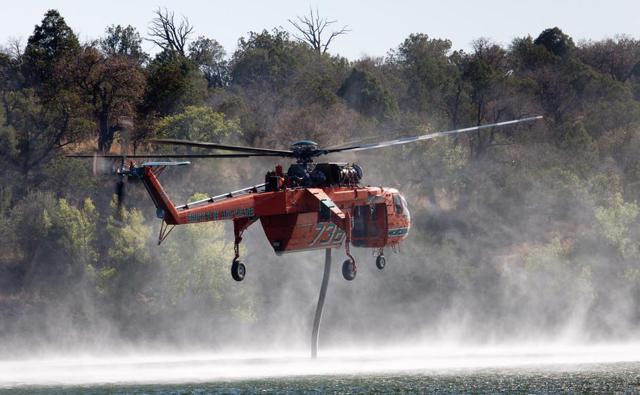 Even though markets are at high levels, it continues to provide opportunities to hunt for value stocks. Erickson Inc. (NASDAQ: EAC) and Mattson Technology Inc. (NASDAQ: MTSN) are such stocks which have a huge upside given the turnaround underway at these companies.
Erickson is involved in the business of offering heavy-lift helicopter services for firefighting, timber harvesting, infrastructure construction, and crewing operations. This Oregon-based company also manufactures aircranes from existing airframes and manufactures new components on a contract basis. In recent years, the company has undertaken key acquisitions of Evergreen and Air Amazonia, which has reduced its excessive exposure to the firefighting business.
In the latest quarter ended March 2014, the company doubled its revenues to $74.2 million, although losses increased to $7.6 million on acquisition costs and expenses related to operating a bigger fleet. The first quarter has traditionally been the smallest of the four quarters for the company and these losses are usually covered in the subsequent quarters.
On the positive side, Erickson has completed the integration exercise which should yield annual savings of at least $7 million going forward. As such, investors can expect to see sequential strengthening in its results in the second quarter and through the second half of the year. At current level of $16 per share, the stock currently trades at a forward price earnings ratio of 8.5. Analysts at BWS Financial, which have a "Buy" rating on the stock, believe it can vault up to $33 per share.
While Erickson has diversified its business into new areas, Mattson Technology is busy delivering on a turnaround plan while sticking to its core business of manufacturing semiconductor wafer processing equipment. Given the state of the market and overcapacity, the company has struggled with declining revenues and continued losses in recent years. For the full year 2013, the company registered a 5.6 percent decline in revenues to $119.43 million while generating a loss of $11 million.
However, the company has steadily improved its financial performance and achieved a third consecutive profitable quarter for the period ended March 2014. Mattson reported a profit of $2.5 million on top line of $43.2 million in the latest quarter. A debt free balance sheet and a forward price earnings ratio of 6.9 are positive indicators.
Not just that the company's financial condition has improved, the restructuring over the last two years has also enabled Mattson to successfully navigate future cyclical high and lows in the industry. Probably the biggest positive for the stock is the fact that company insiders have become buyers in recent months, indicating the management's belief that the turnaround will lead to bigger profits in coming quarters.
Disclosure: The author has no positions in any stocks mentioned, and no plans to initiate any positions within the next 72 hours.