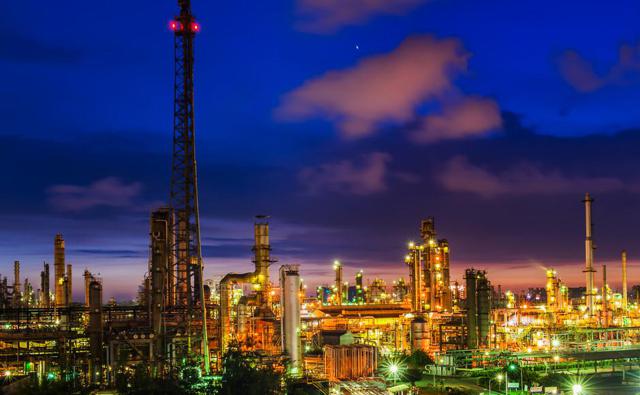 Alon USA Energy (NYSE: ALJ) has had a tumultuous run this year. As Emerging Growth noted earlier in February, 2014, there was an increased number of investors betting against the refiner at the time. As at late January, close to 22 percent of its float was sold short. Interestingly, investors' prevailing stance toward the stock seems to have remained unchanged. It is highly probable that the temporary upward swing between March and May was driven by short sellers covering their positions. However, as from May, the stock has declined unabatedly, signaling that short sellers are back in action after cashing in on accurate bets.
Negative Development
The U.S. overtook Saudi Arabia and Russia in the first six months of 2014 to become the world's biggest producer of oil. This is according to several reports, including one from the International Energy Agency (IEA), and another from Bank of America (NYSE: BAC). The IEA contends that U.S. oil output for the first six months of the year soared above 11 million barrels per day, higher than any other oil producing country in the world.
This new development has been both a fortune and a curse, depending on where you sit. For producers, it has strengthened the argument that there is sufficient surplus domestic crude to support crude oil exportation, which has been banned for the past four decades. Expectedly, opening up U.S. crude oil to the international market will lead to an upward adjustment in prices as the global crude oil benchmark, the Brent, is typically higher than U.S. domestic crude oil prices, which are guided by the West Texas Intermediate (NYSE:WTI). If U.S. producers can get a higher price per barrel for their output, and maintain costs as they are, they will be able to rake greater profits per barrel, creating the incentive to produce even more.
In fact, U.S. regulators have already approved the export of oil by two Texas companies, Pioneer Natural Resources (NYSE: PXD) and Enterprise Product Partners (NYSE: EPD). This is the the latest signal that the U.S. crude export ban could be lifted soon. Moreover, escalating conflict in key OPEC states such as Iraq, as well as the possibility of Russia cutting supply to Europe over the Ukrainian conflict, could result in a supply deficit in key U.S. allied markets such as Europe, strengthening the case for U.S. exportation of crude oil.
For refiners, this new development is anything but good news. The supply gut in the U.S. (induced by increased output and zero exports) has for the past several years allowed refiners to obtain their feedstock at deflated prices relative to their international counterparts. This cost differential has allowed refiners such as Alon USA Energy to enjoy higher margins for every refined product relative to their international counterparts. As U.S. output increases, however, and law makers become increasingly confident that exports can be reintroduced, domestic crude prices could increase. This will effectively erase the cost differential that refiners such as Alon USA have enjoyed in the past, suppressing their margins. For Alon USA, this couldn't be coming at a worse time.
Disclosure: The author has no positions in any stocks mentioned, and no plans to initiate any positions within the next 72 hours.