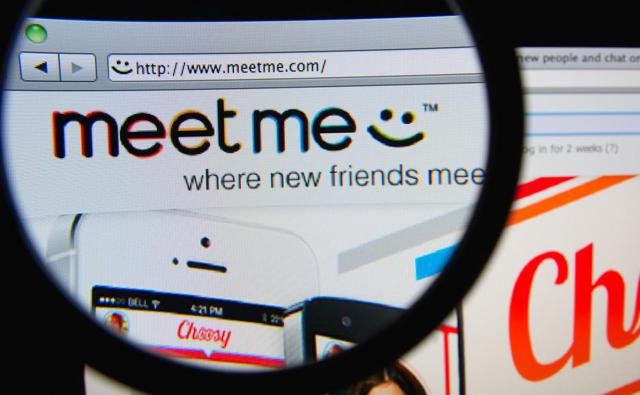 Several New Age technology companies, mostly web-based startups, have demonstrated that accelerated valuation gains are very much possible. Practically speaking, these companies have the entire world as their market and because of such a large market, smaller market shares also translate into huge potential. Probably the best thing about these ventures is the exponential growth in popularity in later stages without spending too much on marketing. This stage usually comes after gaining a critical volume, and this is where MeetMe Inc. (NASDAQ: MEET) and Borderfree Inc. (NASDAQ: BRDR) seem to have arrived.
MeetMe Inc. specializes in developing software products that facilitate online interactions and social discovery by users on the web and on mobile platforms. The company has little to show in terms of financial performance, but there are other metrics which show tremendous growth. Although there is a clear trend of higher revenues and smaller losses, it is still far from achieving profitability. However, it recently achieved a milestone of 15 million chats in a single day. This is rapid growth as in April, the company was not very regular with even 10 million chats every day. Growing traffic bodes well for the company which is still developing a suitable monetization strategy around the product.
Given the strengths, MeetMe was recently started with a "Buy" rating by Wunderlich Securities with a target of $4.5 per share. This obviously indicates a huge upside of more than 100 percent from current levels of $2.1 per share, but analysts rightly see the traction behind the chat product. Given that Facebook (NASDAQ: FB) agreed to pay $19 billion for WhatsApp, the sky is the limit for successful chat products and their companies. MeetMe recently priced a $10 million secondary offering at $2 a share which has caused some pullback in share price, but it appears to be just a small bump in an increasingly successful product.
Another web-based startup is Borderfree Inc. which is doing a commendable job of enabling U.S. retailers to transact with overseas consumers in more than 100 countries. The company is doing this job rather professionally, as its growing top line indicates. Although it has not been consistently profitable, Borderfree has never been far away from the breakeven point either. With demand increasingly becoming volatile in the domestic market, it is a lucrative and practical option for U.S. retailers to find new markets overseas.
In April, at least five brokerage houses initiated coverage on the stock with positive recommendations. Some of these recommendations included price targets of $20 per share, indicating upside potential of 36 percent. With a technical correction of 16 percent behind it, the stock looks very attractive, especially if buyers are into paying attention to book value which is slightly below its market value as of now. To top it, the company is debt free and trades at just 3.8 time its cash value.
Disclosure: The author has no positions in any stocks mentioned, and no plans to initiate any positions within the next 72 hours.