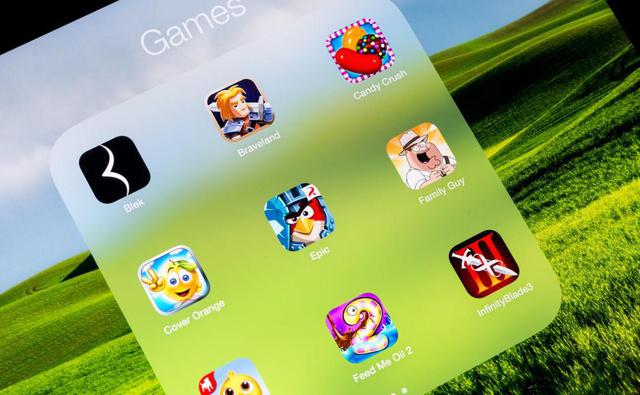 Over the past year, a barrage of negative commentaryhas been directed toward Zynga (NASDAQ: ZNGA). Intelligibly, the tremendous decline in its overall business has inspired little bullishness. Not only did Zynga's adjusted EBITDA decrease to $14 million in the first quarter of 2014, down from $29 million in the year-ago quarter, but its rival, King Digital Entertainment (NYSE: KING), has mercilessly 'crushed' it with the illustrious Candy Crush title; pun intended.
With Zynga's earnings just around the corner, the company's spiraling fortunes, coupled with the feverish ramblings of persistently bearish commentators, have shifted investors' attention away from the bigger picture.
New Direction
Zynga is taking a new direction; one that doesn't fit into the whole 'King Digital is going to crush Zynga' argument. Even if we were to lend temporary credence to the argument, King Digital appears to be where Zynga was some while back - a great company with only one card to play. Besides Candy Crush, there are no other notable titles that can generate sufficient tailwinds to shore King's stock when (and not if) the next big mobile gaming company tears into the fore. Just like Zynga, which has "FarmVille", King will soon ride through the same motions as Zynga.
Zynga, having been on the receiving end of a faddish mobile audience before, has turned a new leaf. Instead of relying heavily on titles which are subject to the faddish foibles of mobile gamers, it is redefining its user base through its most recent acquisition.
Investors have not yet priced in the real value that the recent $527 million NaturalMotion acquisition presents. Contrary to expectations, the acquisition won't bring immediate visible changes. However, it will systematically shift Zynga's approach to gaming. This is because NaturalMotion's title, "Clumsy Ninja", gives Zynga a chance to leverage on a strong character IP for the first time. Moreover, the team behind NaturalMotion's Euphoria physics engine, which has not only been used for "Clumsy Ninja", but also for "Grand Theft Auto V", is now within Zynga's control. Besides the additional revenue, this system will help Zynga to release higher quality titles relative to the broader market.
The renewed focus on building strong character IPs and improving quality means that Zynga is now looking to build its user-base the old fashioned way: tapping genuine interest, creating emotional attachment (through a central character) and maintaining comparatively higher quality. While this approach will take some time before restoring Zynga's lost glory, it will allow Zynga to create more engagement per user over a longer period than it would with its faddish titles. Similarly, it is more sustainable and affordable in the long run; as compared to the aggressive and intrusive marketing schemes that other game publishers use.
Zynga's renewed approach to business will resuscitate its stock. At the current price, Zynga is a great bargain.
Disclosure: The author has no positions in any stocks mentioned, and no plans to initiate any positions within the next 72 hours.