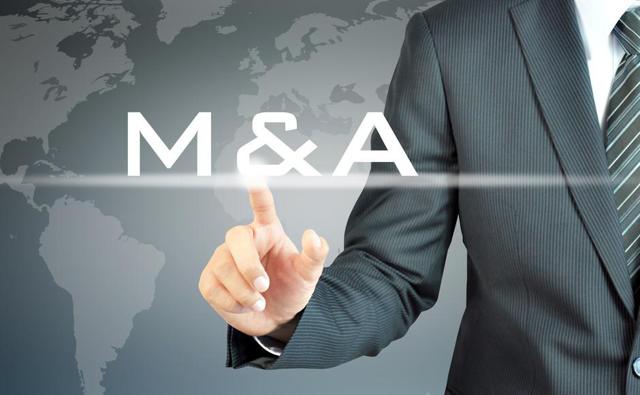 When the economy is humming along and further gaining strength in its recovery, mergers and acquisitions (M&A) tend to see an increase. After U.S. GDP reports for the second quarter showed 4 percent growth last week, beating out economists' estimates, it shows that the economy is doing well overall after a rough winter took its toll. According to Thompson Reuters (NYSE: TRI), M&A activity in 2013 rose 14 percent above levels saw in 2012, while European M&A has fallen to a ten-year low. The trend has carried over into this year, as several large investment banks continue to forecast growing M&A activity. Aside from buying/selling the companies involved in the deal, there is a company that provides consulting services in the form of due diligence, checking the books, budgeting and forecasting for M&A companies. Additionally, this company provides IPO assistance, tax preparations, compliance, anti-corruption, and more. I am referring to Resources Connection Inc. (NASDAQ: RECN).
Turning to the fundamentals, Resources Connection has a market cap of $581.25 million and is rated a "Weak Buy" by analysts. Price to earnings stands at 29.41 and forward price to earnings is a manageable 19.26. PEG is overvalued at 3.68, price to sales is at 1.02, price to book is 1.67, and price to cash is 5.09. The company has no debt and cash per share of 2.95, giving the company a solid current ratio of 3.
Earnings are expected to rise 2 percent this year, 12.57 percent next year, and 8 percent over the next five years. Sales quarter-over-quarter rose 11.8 percent, while earnings per share quarter-over-quarter rose 38.5 percent. Margins are decent: gross margin of 38 percent, operating margin of 6.7 percent, and profit margin of 3.5 percent. Management efficiency ratios could use some attention: return on assets of 4.8 percent, return on equity of 5.7 percent, and return on investment of 5.7 percent. Institutions own 90 percent of the stock, while management only owns 3.69 percent. Performance has been a home run, but certainly steady: 12.87 percent in past year and 5.78 percent year-to-date. Resources Connection pays an annual dividend yield of 1.87 percent.
Overall, the stock has been performing very well lately after the company reported excellent earnings at the end of July, as noted. Fundamentals are decently solid and certainly it is a steady earner, rather than some of the sky-high earnings forecasts we see. Institutional investors obviously back the stock with a 90 percent ownership, which is always a plus, but I would like to see management take a bigger ownership. However, with M&A activity continuing to increase, this will benefit Resources Connection greatly. Be on the watch for an economic slowdown, as this hurts business confidence and, in turn, M&A.
Be sure to do your own research before investing.
Disclosure: The author has no positions in any stocks mentioned, and no plans to initiate any positions within the next 72 hours.