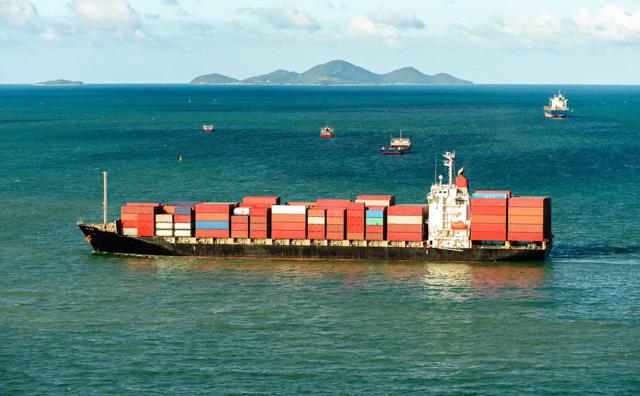 When gauging the economy and its strength, there are several barometers to take a look at such as: gross domestic product, unemployment, manufacturing and industrial strength, consumer confidence, and the transportation index. I will be taking a look at transportation today, as the stock that I will be analyzing is a transportation company that has been having a solid year. First, take a look at the Dow Jones Transportation Average which is having a great year, up 11.43 percent year-to-date, beating out equity performance. The index has come off the yearly highs as of late, but it remains to be seen if this is simply a pullback or a bigger correction. Turning now to Ultrapetrol (Bahamas) Limited (NASDAQ: ULTR), the Bahamas-based company is a shipping company that operates in three business segments: River, Offshore Supply, and Ocean. The company ships everything from agriculture and forestry, to metals and petroleum products.
Turning to the fundamentals, Ultrapetrol has a market cap of $461.95 million and is rated a "Strong Buy" by analysts. Price to earnings is overvalued at 54.83, but forward price to earnings comes in at a solid 11.75. PEG is overvalued at 13.71, price to sales is 1.10, price to book is 1.15, and price to cash is at 5.65. Total debt to equity totals up to 1.23 (1.15 of that is long-term debt) and cash per share is .58, giving the company a current ratio of 2.
Earnings are expected to rise 102.8 percent this year, 100 percent next year, and 4 percent over the next five years. Sales are up 10.8 percent from the past quarter and earnings per share are up 25 percent. Insiders back their company with 84.07 percent ownership of the stock and institutional investors own 10.5 percent of the stock. Management efficiency ratios needs work: return on assets of .8 percent, return on equity of 2 percent, and return on investment of 2.5 percent. Margins are better, but still could use some attention: gross margin of 28.4 percent, operating margin of 9.10 percent, and profit margin of 2 percent. Performance has been mixed: up 6.47 percent in the past year, but down 12 percent year-to-date.
Overall, the transportation industry is very economically sensitive. Being that Ultrapetrol relies on business from Latin America, this could be an issue moving forward as the economic situation remains wobbly in the region. Of course, the company operates in North America, Europe and Asia as well, but emerging market economies are usually the first to turn over in a world recessionary environment. Additionally, being that Ultrapetrol has a beta of 2, meaning the stock reacts twice as much as indices, the stock is volatile. While I do not believe the transportation rally is over, it certainly has seen the majority of its gains for the time being, in my opinion. I suggest placing this on a watch list for now as there is too much risk to be had.
Be sure to do your own research before investing.
Disclosure: The author has no positions in any stocks mentioned, and no plans to initiate any positions within the next 72 hours.