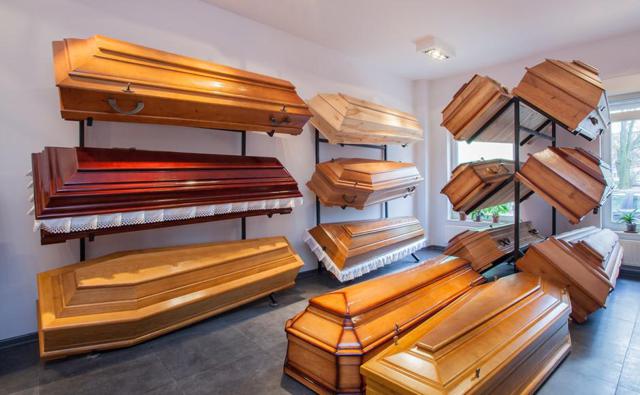 Most small-cap stocks are not covered by analysts and the responsibility of due diligence usually falls upon individual investors. It is, nevertheless, a huge task for small investors who may not be well-equipped to dive into regulatory filings. As such, emphasis on some key aspects can prove to be a great screening tool. Profitability, along with other valuation metrics, is one such tool which can help immensely in selecting the right stocks. Improving business performance is driving margins at Command Security Corporation (NYSE: MOC) and Carriage Services Inc. (NYSE: CSV).
Security services may not be the kind of business most people would find lucrative, but Command Security Corporation just does that and in a profitable way. The company provides uniformed security officers, aviation security services and support security services to commercial, financial, industrial, aviation and governmental customers. Last year, it doubled earnings to $1.1 million, although top line grew only 4.3 percent to $156.7 million. It is easy to rubbish this 1 percent net profit margin as insignificant, but the important part is that the margins are growing from the previous year.
This trend is likely to continue following a recent strategic investment Command Security made in UK based Ocean Protection Services Ltd, which specializes in armed maritime security and risk management. This is a higher value-added service the company has expanded into, and this diversification will likely act as a counterforce to the cut-throat manpower market. Depressed valuations and the strategic shift indicate the company may have immense upside in terms of improving margins. Valued at a price earnings ratio of 16.2 and at a discount to its book value, the stock is very attractively placed.
Carriage Services Inc. operates a network of funeral homes and cemeteries across the country. Depending on personal beliefs and preferences, some investors may just like to avoid this stock, but that doesn't diminish the appeal of the stock by any degree. As one of the few players in this space, the company has got great pricing power. This is amply reflected in the net profit margin which stood at more than 9 percent in 2013, up from 5.7 percent in 2012.
Meanwhile, the stock price has not kept pace with the visible improvements and has actually slid, 14 percent over the last 12 months, probably as it almost never makes headlines. However, analysts at Sidoti have taken cognizance of improving fundamentals and have started coverage with a "Buy" rating. The brokerage believes the stock can touch $28 levels over the next 12 months, implying upside potential of 75 percent. A forward price earnings ratio of 11.3 indicates valuations are not stretched and can soak a rally comfortably.
Disclosure: The author has no positions in any stocks mentioned, and no plans to initiate any positions within the next 72 hours.