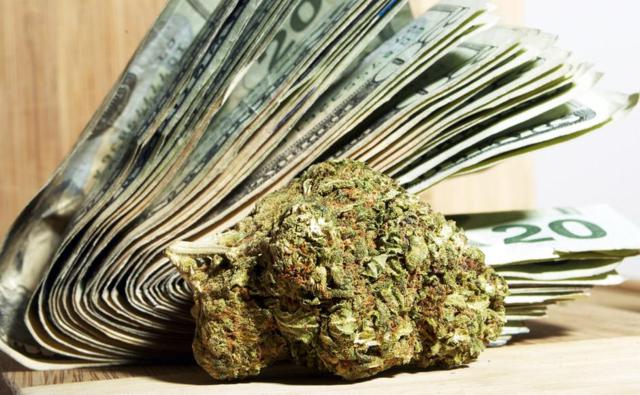 Long classified in the same category as other banned drugs such as cocaine, heroin and meth, marijuana is now being seen in new light. A string of court victories have led to the legalization of the drug in Colorado and Washington, with Alaska and Oregon set to hold referendums later this year on the issue of legalizing the drug for recreational and medical use. The Marijuana Business Daily projects U.S. retail sales of cannabis to top $8.2 billion by 2018. In this new, fast growing lucrative industry, investors are already scrambling to get a piece of the "green gold" boom. Like any other market trend, it is important for investors to be extra vigilant in order to differentiate what is just "hype" and what are "facts". GW Pharmaceuticals plc. (NASDAQ: GWPH) is one stock in the marijuana industry that is attracting a great deal of investor interest, but there could be more than meets the eye.
Can GW Pharmaceuticals Benefit From the Cannabis Boom?
GW Pharmaceuticals is a world renowned company specializing in the research and development of treatments for various conditions using the cannabis plant. The company's most successful product is Sativex™, used to relieve symptoms of multiple sclerosis. Currently the drug is being sold in 24 countries and is undergoing Phase III trials in the USA before it can be allowed on the market. GW Pharmaceuticals is quite a game changer in the market, as it is one of the few players focused in providing thoroughly researched cannabis medicines to consumers.
Although there have been a number of reported benefits of using cannabis for treatment of a wide range of illnesses and conditions from HIV, frequent back pain, migraine and depression, none of these have been scientifically proven. Should they get FDA backing, GW Pharmaceuticals' drugs would be much more competitive as consumers love credibility.
Red Flags
Like any other stock, GW Pharmaceuticals does have its good and bad sides. Firstly, as a global company, GW Pharmaceuticals has a proven business model which could easily be implemented in the U.S. market. It has a healthy balance sheet with about $160 million in cash and minimal debt. Although the company reported a loss last year, it has been profitable for much of the last five years.
However, of most concern to investors are lower than expected sales of Sativex™. Although it has been launched in a number of countries, there could be pressure from insurance companies for its price to be revised on the low side. Furthermore the drug has faced scrutiny on its efficacy in relieving cancer pain. The United States market may seem promising, but there is no guarantee that sales would be up to expectations once it wins FDA approval.
Legal issues still remain, with medical cannabis only permitted in 23 states so far. There is a general feeling among analysts that stocks like GW Pharmaceuticals are currently highly overvalued in relation to sales and a correction might take place as soon as all the hype and excitement in this emerging industry fades. However, it is possible to profit in the short-term from stocks like GW, but they are not advisable for holding in the long-term.
Disclosure: The author has no positions in any stocks mentioned, and no plans to initiate any positions within the next 72 hours.