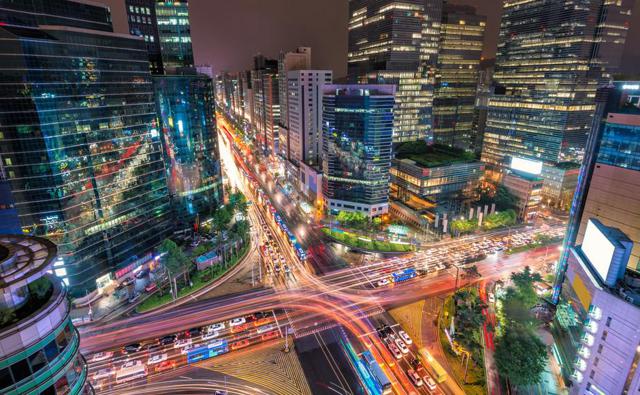 Rarely is there an opportunity when a stock is so visibly undervalued and has potential to grow your portfolio. Since the beginning of this year, shares of Iteris Inc. (NYSE: ITI) are down 17.50 percent, with the steepest slump seen on the trading day of July 17th2014. Could there be a reason why investors are selling this stock when it represents such enormous potential? A number of trades on the market are not based on any rational considerations, but rather out of mere speculation. Iteris is the latest casualty of investors that seek short-term gains without paying much attention to the long-term potential of a company.
About Iteris
Iteris Inc. develops intelligent systems used in management of traffic. The company's software solutions are used in reducing traffic congestion, data collection, weather monitoring and other tasks related to making roads safer. Key customers include county, state and federal entities. The sensors segment is the most important, responsible for 46 percent of the company's revenues, whilst transportation system services generate another 46 percent.
Accounting Problems Creating Anxiety
At the core of the dismal performance of the company's share price is an accounting problem that has been a bit overblown. Although much attention has been focused on the company's failure to submit a 10K as per the SEC requirements, this document does not alter the financial results released so far. At most, we may see a 2 percent variance in revenues due to the timing of when some sales were recorded and reported. However, there is not much change in the statement of cash flow nor the balance sheet, important factors used in assessing the health of a company. Whilst the accounting issue is a matter of concern, as the company has already been served with a notice of non-compliance by the SEC which has consequences (including a possible delisting), the underlying value of the company is not very much under threat by this administrative issue.
A Good Buy
Research firm Sidoti recently downgraded Iteris, Inc. from a "Buy" to "Neutral." However, a number of factors still make Iteris quite attractive. Firstly the company is a cash generator. Over the last seven consecutive years, it has been generating free cash flows. The company is currently sitting on $21.4 million of cash, enough to see it through the next five years. In addition, Iteris has a sound business model with the company reporting positive earnings for the last two years. On a quarterly basis earnings are declining, but this should be just a temporary occurrence.
Moving forward, expect Iteris Inc. to bounce back as soon as the accounting issue is resolved. Being a profitable company and trading at such a discount, there is also the possibility of a takeover. Whichever of the two occurs, what is certain is that Iteris represents a great opportunity for any investor looking for stocks with great potential. Iteris, Inc. would do well for investors interested in long-term investments.
Disclosure: The author has no positions in any stocks mentioned, and no plans to initiate any positions within the next 72 hours.