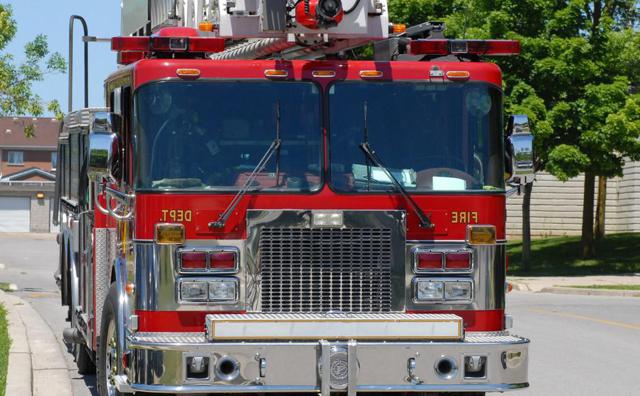 Spartan Motors Inc., (NASDAQ: SPAR) is a Charlotte, Michigan-based designer and manufacturer of specialty chassis, specialty vehicles, truck bodies and after-market parts for recreational vehicles (RV), emergency response vehicles (ERV) and delivery vehicles. The company has five wholly owned operatingsubsidiaries: Spartan Motors Chassis, Inc. (Spartan Chassis), Crimson Fire, Inc. (Crimson), Crimson Fire Aerials, Inc. (Crimson Aerials), Utilimaster Corporation (Utilimaster) and Classic Fire LLC (Classic Fire). The company's operations are primarily in the U.S., which contributes 92 percent of its revenue.
Spartan Motors was on a decline in 2013. However, its performance for the six months ended June 2014 has shown an improvement, with half-year net loss declining to $1.9 million from $3.56 million compared to the same period in FY13. If this run-rate is reflected in the remaining half of the year, then the company could cut last year's loss significantly signaling a positive outlook.
Group revenue has also grown by 12 percent to $246 million, led by the Delivery and Service vehicle segment. Operating cash generated also turned positive, to $5.5 million, from a loss of $1.3 million reported at the end of last year.
Though the most recent quarter results saw a decline in revenue, the company's outlook for FY14 is positive with expectations of full year revenue growth in single digits and earnings improvement. Lori Wade, Spartan's Chief Financial Officer noted that:
"We are revising our 2014 revenue projection to a range of $500 - $520 million, a reduction of $5 million from the upper end of the range. Lower projected motorhome chassis revenue and production delays in the ER segment cause us to be more conservative at the top end of our estimated revenue range. Lower revenue is also expected to have an adverse impact on operating margins, so we are revising our expected operating margin for 2014 to a range of 0.5% to 1.0% of sales. We expect Spartan to report an operating profit for the third and fourth quarters of 2014, as well as for the year as a whole."
The company's specialty chassis segment has endured periods of inconsistencies since it heavily relies on government contracts. However, new initiatives like improvement in design of fire trucks, Utilimaster's walk-in van production facility to a single building and its passive steer tag axle are expected to reduce costs and improve sales.
As a positive sign, the company's RV Owner Training Academyfor FY14 is sold out and has seen a 28 percent increase in demand as against 2013. In addition, the company has low levels of debt ($5.29 million) and has enough levered free cash flow ($19.89 million) to continue paying a healthy dividend, which remains pegged at 5 cents a share despite negative earnings.
The stock has declined from end of 2013 highs of $7 to a low of $4.26, after the widening losses in FY13 and Q1 FY14. Nevertheless, the daily charts show a round bottom recovery taking shape after cutting the losses in H1 2014. The stock has risen by 8 percent since the half-year results release on August 05, 2014.
Any improvement in EPS will be a huge positive and will bring back the stock close to the $6-$7 range. The expectation for full year EPS is 6 cents and the half-year loss per share has improved to 6 cents from 11 cents in 2013. Therefore, the company seems to be on track towards positive earnings in FY14. Capital expenditures at 2.3 percent of total sales has been constant since FY12, which is a positive sign as the company is investing in improved chassis designs.
The next two quarters are very crucial for the company as it looks to post positive earnings and achieve year-end profitability. Investors will be watching upcoming results closely to establish how close the company is to meeting this target.
Disclosure: The author has no positions in any stocks mentioned, and no plans to initiate any positions within the next 72 hours.