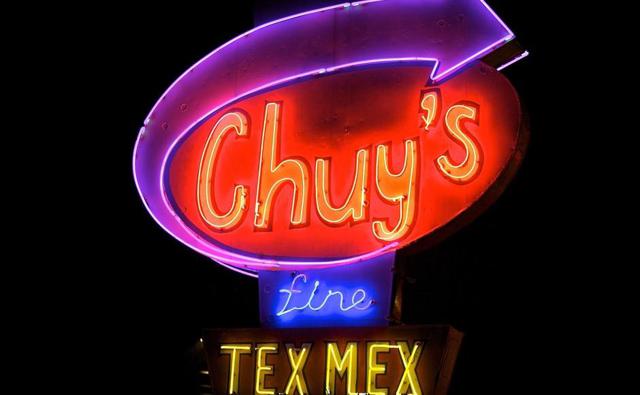 Shares of Chuy's Holdings Inc. (NASDAQ: CHUY) are down 20 percent since the beginning of this year, representing an opportunity for investors to identify value. Compared to industry rival Chipotle Mexican Grill (NYSE: CMG), the company has been more adversely affected by increases in operational costs and lower sales. However, there are other aspects of the company that make it quite an attractive play, notwithstanding the fact that the company's shares seem likely overvalued.
About Chuy's
Chuy's Holdings Inc. runs a chain of restaurants under the brand name "Chuy's" in Texas and other states, mainly in the South and Midwest. Its restaurants serve Mexican influenced and mixed dishes. As of the end of 2013, the company owned and operated 48 restaurant in 48 states. Chuy's is also a large employer, with the company employing about 5712 fulltime employees. The company has its headquarters in Austin, Texas and was founded in 1982.
Correction Over?
Last month the company's shares saw one of their biggest falls, plunging from $36 on July 2nd, to reach a one year low of $26 on July 17th. To a number of analysts, this seemed to be just a market correction for a stock that has been trading at premium. With the shares now in a recovery mode, can the correction be said to be over? The same challenges of rising prices of commodities and high labor costs that were affecting the bottom line still remain, but investors seem to think that management could be in a better position to deal with them. Still, a P/E ratio of 44 makes Chuy's seem overvalued. In the short to medium-term, investors should expect higher levels of volatility as the uncertain operating environment will continue to affect the company.
Second Quarter Revenues Provide Relief
On August 5th, 2014, Chuy's released earnings results for the second quarter of 2014. These predicted a much more positive outlook for the company compared to what analysts had been stating. Quarterly revenues increased to a record $63.3 million, an 18 percent increase from the same period in 2013. Furthermore, the company showed modest growth where it mattered most; in average sales that saw a 2.4 percent increase. Net income increased to $3.4 million, compared to $3.2 million a last year. The company also announced the opening of three new restaurants. Moving forward, there are questions on whether the company can maintain this growth rate. Earnings for the third and last quarter may present some clues as they would show performance during the peak summer season and contribution of the new restaurants.
Chuy's currently carries a "Buy" rating from analysts. However, at its current levels there is not much room for the company's shares to go further, and if anything, they might come down in the short to medium-term. While it is not recommended to invest in this company now if you want to take a long position, Chuy's Holdings, Inc. does present opportunities for traders who want to short sell.
Disclosure: The author has no positions in any stocks mentioned, and no plans to initiate any positions within the next 72 hours.