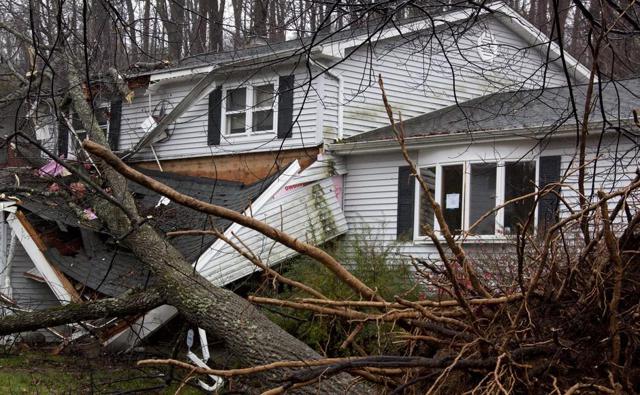 Kingstone Companies (NASDAQ: KINS), a Kingston, New York-based property and casualty insurance provider, posted impressive results for the most recent quarter (Q2, 2014) as net income increased to $1.4 million or 18 cents per share from $68,000 or $0.02 per share posted the same period last year. The company hit the bull's eye on all cylinders, reporting significant improvements across all segments in its business model. For instance, direct premiums increased by 27.5 percent to $20.3 million as growth in personal lines soared.
The company's net premiums earned edged up a massive 37.5 percent to $6.4 million, compared to $4.6 million reported in Q2, 2013. Based on this run-rate, Kingstone companies could be on its way to reporting on average 15 percent increase in net premiums earned (to $25.6 million) for the full year 2014, compared to last year's $22.2 million. Another impressive result came from the number of policies in force, which increased by 23.7 percent to 41,000.
Following this fantastic performance, the company went on to increase its quarterly dividend by 25 percent to 5 cents per share, compared to last quarter's dividend of 4 cents per share. The dividend is payable on September 15, 2014 to shareholders of record August 29, 2014. This makes it the thirteenth consecutive quarter that the company is paying a dividend to shareholders.
However, the most interesting part is that despite the company's impressive results and an uptick in dividend, the stock uptrend appears to have stalled at a price of about $7.20 per share, having rallied from $6.80 following the earnings release. The company did miss analyst estimate by a cent, but this is highly unlikely to have affected the uptrend, which would have been immediate without the two-day rally. This appears to go against the norm, as the company rallied only for two days before hitting what seems to be a resistance level. Technically, this could be signaling a pullback due to the excessive buying that took place on August 12 and 13, but the stock looks fundamentally solid to support more uptrend.
Leading analysts expect the company's EPS to continue growing sequentially and annually for the next few quarters. EPS estimate for Q3, is set at 21 cents compared to Q2 EPS of 18 cents, which implies a 16.67 percent growth sequentially. On the other hand, Q4 EPS has an average estimate of 26 cents implying 23.8 percent growth from Q3, which indicates an incremental growth rate. The company's revenue has a similar growth trend, with Q3 expected to post revenue of $13.87 million, while Q4 has an estimated figure of $14.36 million.
Kingstone Companies has a solid balance sheet with massive cash and holdings balance of $62.4 million, which is an improvement from $57.6 million reported for FY13. The company's investments are comprised of 83.1 percent worth of fixed income securities, which implies low risk exposure. This compares to 81.9 percent reported for FY13.
With a book value of $4.98 per share as of June 30, 2014, Kingstone Companies is currently trading at roughly 1.44 times in price to book value, which makes it reasonably affordable. Therefore, despite missing analyst estimates by 1 cent, and advancing 6 percent after the earnings announcement, Kingstone Companies appears to have stalled, and for nor clear reason. The company appears to be attractively valued based on P/B valuation multiple and looks set for a bright future; at least for the next one to two years.
The bottom line is that Kingstone Companies is not getting the credit it deserves for its recent performance and appears significantly undervalued, which makes it a possible buy candidate.
Disclosure: The author has no positions in any stocks mentioned, and no plans to initiate any positions within the next 72 hours.