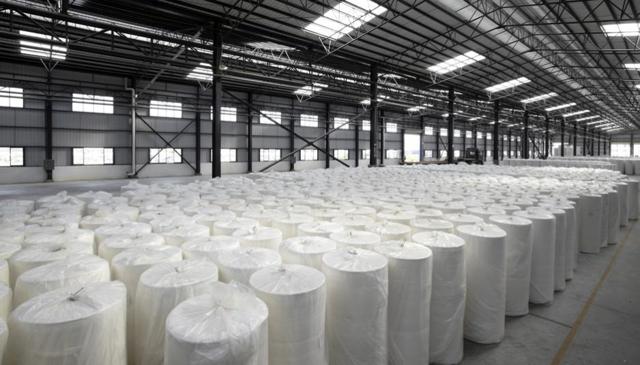 In today's society, it seems paper is becoming less and less reliant compared to digital options and the Internet. While paper is still widely used and certainly is not going anywhere soon, its best days may certainly be behind it in terms of popularity and widespread usage. Additionally, this changing market continues to put pressure on the small paper provider and gives larger competitors an edge. Despite that, niche paper providers do have a chance and certainly can provide an upper hand against competitors. Verso Paper Corp. (NYSE: VRS) is one of those companies. Verso Paper provides coated paper products used for catalogs and magazines, insert ads and other products for commercial use.
Turning to the fundamentals, Verso Paper has a market cap of $166.92 million and is rated a "Hold" by analysts. The company is not yet profitable and is not forecast to reach profitability within the next year. Price to sales is undervalued at .12 and price to cash is overvalued at 23.85. Looking closer at the balance sheet, the company has a total cash reading of $6.97 million and total debt of 1.34 billion, giving the company a shaky current ratio of 1.10.
Earnings are forecast to rise 36.50 percent this year and 5 percent over the next five years. Sales, quarter-over-quarter, have fallen nearly 3 percent, while earnings per share have risen 1.20 percent. Institutional ownership is high at 79.10 percent and insider ownership is a weak 2.90 percent. Short sellers don't have an overwhelming position in the company, but could see a further uptick if results continue to underwhelm. Short sellers have a short float position of 6.18 percent. Performance has been outstanding: up 281.71 percent in past year and up 396.83 percent year-to-date.
Overall, the company does not have any standout fundamentals and earnings growth is underwhelming over the next five years. The company's debt load is also a concern over the long-term, as the company has limited cash on hand and must find ways to pay its creditors. While the company has paid off some of its debt earlier this year, Moody's has downgraded Verso Paper's credit rating to Caa3 from B3 in late June. Additionally, with the rise of tablets and mobile phones, most magazines and catalogs are making the transition to those devices in an effort to cut costs and increase readership. Overall, it is hard for me to back the stock that is seeing a slowly declining industry, junk credit rating, weak fundamentals and weak earnings growth.
Be sure to do your own research before investing.
Disclosure: The author has no positions in any stocks mentioned, and no plans to initiate any positions within the next 72 hours.