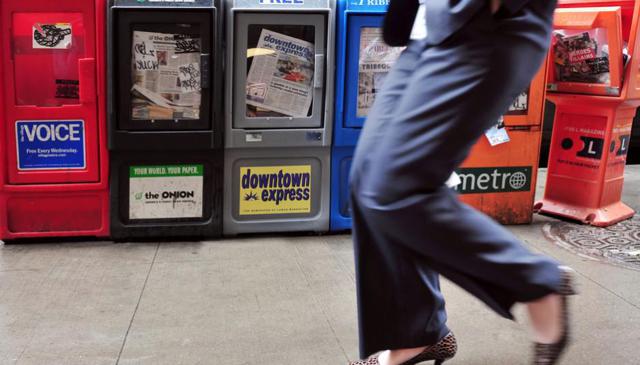 Recent corporate developments in Daily Journal Corporation (NASDAQ: DJCO) and Magellan Petroleum Corporation (NASDAQ: MPET) have sparked rallies in these stocks. Rather than a one off jump, these developments are expected to create long lasting opportunities for investors to make money. Here is a closer look.
California-based Daily Journal Corporation has an impressive management and shareholding structure. This newspaper and website publisher counts Berkshire Hathaway's (NYSE: BRK.A) Charlie Munger as an investor and chairman, but has been in the news for wrong reasons. The company recently received a notice of delisting from Nasdaq after failing to meet a June deadline for filing financial reports. The company had a spat with its previous auditor Ernst & Young which has resulted in the delay as the company is yet to file quarterly updates for the periods ended December 2013 and March 2014. Despite the stock market delisting notice, investors need not worry as the company has appealed the decision.
Daily Journal was the investment vehicle used by Munger to buy troubled assets at rock bottom prices during the last financial crisis. Regarding its core operations, there is little to talk about but the investment thesis for this company revolves around the fact that it is a cash rich enterprise and owns several blue chip assets in other industries. With every share currently priced at $180, investors get more than $130 of cash, while the debt equity ratio of 0.2 isn't high.
Magellan Petroleum Corporation is a small oil exploration and production company with a market capitalization of just $93 million. However, it is currently at a stage where a lot of value unlocking is going to take place in coming quarters. The company's hydrocarbon assets are based in the United States, Australia and the United Kingdom. A look at the company's financial statement reveals that it has no interest bearing debt on the balance sheet except some preferred stocks. This means the company has scope to leverage the balance sheet if required.
Earlier this year, Magellan Petroleum undertook a portfolio rationalization strategy under which it sold some assets and plans to develop the remaining ones. The company's financial performance is volatile at best, but importantly, it is just starting out to develop the assets. So far, the company has received encouraging results of the pilot tests in the Poplar field in Montana. Overall, it remains an undervalued play whose attractiveness is not entirely quantified, but would be quite obvious as it shares update on the asset development side.
Disclosure: The author has no positions in any stocks mentioned, and no plans to initiate any positions within the next 72 hours.