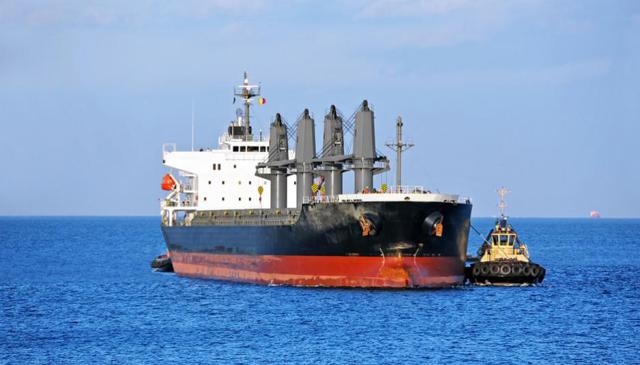 With oil prices heading south, this may be a time to have a look at battered shipping companies such as Baltic Trading Ltd (NYSE: BALT) and International Shipholding Corporation (NYSE: ISH). Saudi Arabia - one of the biggest global producers of crude oil - has indicated it is ready for a year or two of low prices, down possibly to $80 per barrel. This is a great view for shipping companies where oil is the single biggest expense item per voyage.
Baltic Trading Ltd is a dry bulk player with a focus on spot markets. As such, it has no long-term commitments and is among the very first players to benefit from lower raw material expenses. Even though clients would pressurize shippers for lower rates, this scenario still puts shippers on a more level playing field as other cost-cutting avenues come to rescue. The year has been terrible one for Baltic Trading which has lost 46 percent so far and trades at an unbelievable 49 percent discount to book value at going rates.
The company is showing some signs of improvement, as its six month financial results indicate. With losses trimming to $9.2 million in the latest six months from $9.7 million in last year's comparable period, the recovery is slow. The expected drop in oil prices can be a huge structural boost for the company as it can make vessels spend more time on the ocean and save on docking expenses. Meanwhile, its fuel efficiency upgrade program can offer meaningful savings in the long-term. In the last month, the stock's coverage has been resumed by Maxim Group and Clarkson Capital with "Buy" ratings. Maxim Group expects share price to touch $5.5 per share, indicating more than 60 percent upside from current levels.
On the other hand, International Shipholding Corporation is a no brainer. The company has been shielded by the Jones Act which mandates only U.S.-flagged ships to deliver goods between domestic ports. Jones Act business contributed $9.7 million to the company's overall EBITDA of $14.6 million in the latest quarter, dwarfing other verticals which include pure car truck carriers, dry bulk, rail-ferry, and specialty contracts. This protectionist policy by U.S. lawmakers - passed in 1920 - has made sure the company wasn't affected to the same extent in the current meltdown in the sector.
Quarterly revenues were up 2.5 percent to $76.7 million, and while it swung to a loss of $2 million, it was largely on account of foreign exchange gains last year which were absent this year. Despite the materially better fundamentals, the stock has taken a beating in-line with the overall market. At current rates, it makes great sense to buy this stock which trades at a forward earnings multiple of 15.6.
Disclosure: The author has no positions in any stocks mentioned, and no plans to initiate any positions within the next 72 hours.