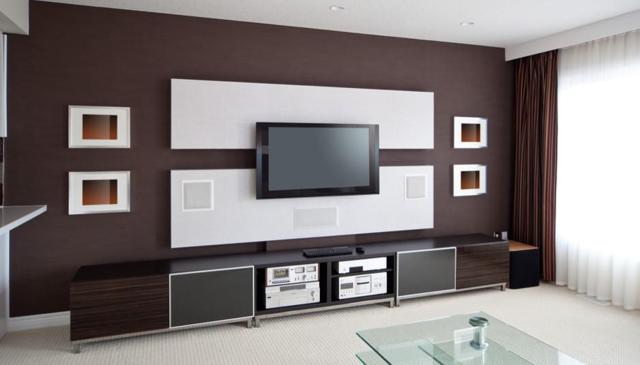 If you looking for a high-growth stock in the tech emerging growth segment, you need to look no further than in DTS Inc. (NASDAQ: DTSI). Growth stocks present a number of opportunities for investors with different investment strategies. They improve the health of your portfolio and compensate for losses on other securities. However, it takes a great deal of savviness to identify a high-growth stock, predict its future path and know when the timing is right to cash out your investment. DTS Inc., formally known as Digital Theatre Systems, Inc., has great earnings potential, seems to be adapting well to the fast changing audio technologies market, and has a good reputation in the industry. These attributes are explained the following paragraphs.
Competing in a Challenging External Environment
DTS Inc. supplies audio solutions that are found in a number of electronic devices. Over the last 10-15 years, the industry has seen remarkable changes. Fewer and fewer people are accessing sound entertainment from CD players, Televisions, radios and PCs in favour of mobile platforms such as smartphones and tablets. During a transcript call to mark the end of fiscal year 2013 and outline the company's strategic direction for 2014, CEO Jon Kirchner did touch on this subject. The company states that revenues from traditional media devices now only make up 2 percent of the company's top-line, although audio solutions for personal computers continue to be important for the company. In order to keep up with the fast changing industry, DTS Inc. has released a number of new products that include the Headphone X and the Vivo Xplay 3S, both developed for mobile platforms.
Earnings Potential
Based on analysts' estimates, DTS Inc. has a high earnings growth potential. In 2013 alone, the company's earnings grew by 231 percent marking a big turnaround, as it recorded a profit after posting losses in the previous year. For 2014, earnings per share growth is projected at around 53 percent. Growth in mobile networked devices shall continue to be the main drivers.
On the 15th of September 2014, DTS Inc. announced that it was acquiring Manzanita to expand its presence in the networked devices segment. Moving forward, partnerships with other players will continue to help the company continue posting strong earnings growth. In such an industry where it is difficult to predict the future, alliances and partnerships are one way to gain a competitive advantage, and this is something that DTS Inc. has been doing well.
Shares of DTS Inc. have increased by 13 percent since the beginning of this year and at above $26, this represents a two year high. The company continues posting strong gains on the back of heavy trading, with more than 200,000 shares changing hands per day. Analysts have a "Buy" rating on DTS Inc. Getting your hands on this stock could be difficult as 99 percent of the company's shares are held by institutional investors and the company recently repurchased more than 780,000 shares worth $16 million. DTS Inc. is a great stock to have in your portfolio, and its growth is not likely to slow down anytime soon.
Disclosure: The author has no positions in any stocks mentioned, and no plans to initiate any positions within the next 72 hours.