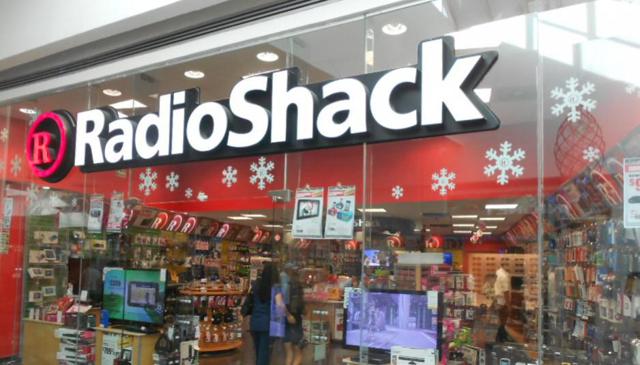 Analysts have written off RadioShack Corporation (NYSE: RSH) as a company that is facing near bankruptcy and advise it is best to keep your hands out of this "high risk" stock. The truth is the company refuses to give up without a fight and over the last couple of weeks there has been spotlight on its latest financing and business strategy direction and analysts are at loggerheads to understand RadioShack Corporation's next move.
Hedge Fund Package to the Rescue
On the 6th of October, the company announced that it had received a $120 million loan from hedge fund group, Standard General LP; the same hedge fund that came to the rescue of American Apparel Inc. (NYSE: APP) after founder and CEO Dov Charney was shown the exit. On the day of the announcement, shares of RadioShack Corporation fell by 12 percent reflecting the market's scepticism of this deal. Although full details are still quite sketchy, part of the details of the rescue package state if the company meets certain criteria and achieves set milestones, the debt shall be converted into equity. In a way this shows that Standard General believes RadioShack Corporation can still make a turnaround. On the other hand the hedge fund, is probably looking to acquire the company's lucrative assets in the case of bankruptcy.
To a number of analysts, the deal is no more than predatory, as at present there are no visible signs of RadioShack showing signs of improvements, and besides, it disadvantages existing bondholders. However, RadioShack Corporation should be able to stock enough inventory for the peak sales holiday season, and this could help the company generate much needed cash.
Strategy Shift
Once a giant in America's electronics retail space, the company has struggled as a result of strong competition from online and hypermarket retailers. A number of poorly executed downsizing exercises and marketing campaigns have also taken their toll in an industry where sales are everything. RadioShack Corporation, however, is seeing an opportunity in the niche mobile repair business. This caters to common mobile phone problems such as broken screens and water damage. The company stated that phones will be attended to by certified technicians with up to 40 hours of training. The service costs $39 and comes with a 90 day warranty.
It is still too early to quantify how much this would bring in additional sales, but it seems to have helped the company maintain gains on its shares for the most part of October. As part of an agreement with lender Salus Capital Partners LLC, RadioShack Corporation is seeking to close about 200 non-performing stores and use the proceeds to improve its cash position.
Signs of Hope
One thing we now know for sure is that it is not possible to write RadioShack Corporation off just yet. From observation, the company seems to making concrete efforts to boost its cash position and increase revenue streams. Although it is not possible to rule out bankruptcy at this stage, volatility in RadioShack Corporation's shares presents a number of opportunities in the short-term. You might want to include this stock on your watch list to monitor any surprises.
Disclosure: The author has no positions in any stocks mentioned, and no plans to initiate any positions within the next 72 hours.