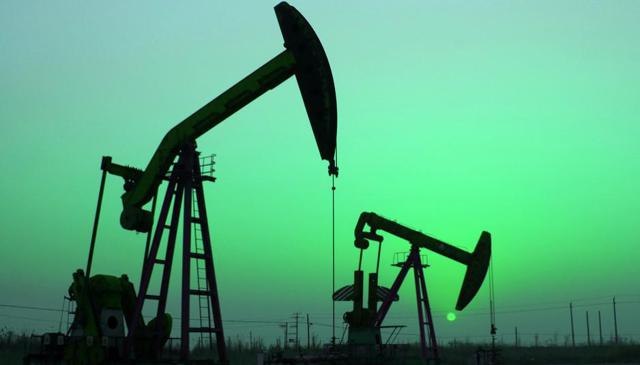 It is no secret that the underlying price of oil and gas has seen bearish action lately, even after disruption in the Middle East and tensions rising in the region and with Russia. While we have seen some country's oil output fall, others have ramped up production to help compensate for some lacking production in other regions. Also, increased production in the U.S. has helped keep prices lower, in addition to some poor economic data from around the world. With all of these bearish elements on oil and gas, companies in the energy sector are getting hit extremely hard. As the underlying petrol products fall in price, companies see a fall in profit margins and sales tend to wane. One company that is experiencing this phenomena is Forest Oil Corporation (NYSE: FST). Forest Oil is an independent oil and gas company that is in the business of acquiring, exploring, developing, and the production of oil and natural gas products in the U.S.
Turning to the fundamentals, Forest Oil has a market cap of $113.35 million and is currently rated a "Sell" by analysts. Price to earnings comes in at 31.67 and there is no price to forward earnings, which implies a fall below profitability within the next year. PEG, comes in at 1.76, price to sales is undervalued at .34, and price to cash is at 7.76. Turning to the balance sheet, Forest Oil has total cash holdings of $14.58 million and total debt holdings of $800.16 million, giving the company an extremely unsafe financial standing with a current ratio of only 0.32.
Earnings are forecast to rise 105.50 percent this year, 46.70 percent next year, and 18 percent over the next five years. Sales quarter-over-quarter, have fallen 74.30 percent and earnings per share tumbled 136.70 percent during the same period. Insiders have been selling off holdings recently, with an insider transaction rate of -24.40 percent. Institutional investors still have an ownership of 81.10 percent. Short sellers are increasingly coming in the stock. As the fall continues, short float is currently at 17.08 percent. Performance has been horrid: -80.89 percent in the past year and -73.68 percent year-to-date.
Overall, there are a lot of negatives on the table for Forest Oil. The earnings tumble and massive debt load are two very large issues for the company moving forward. Additionally, with falling prices of petrol products continuing, the company continues to face increasing pressure to regain its footing. Overall, I am very bearish on Forest Oil right now and I do not see the fundamental picture picking up for the company any time soon.
Be sure to do your own research before placing an investment.
Disclosure: The author has no positions in any stocks mentioned, and no plans to initiate any positions within the next 72 hours.