As the overall markets continued to consolidate this past week since the recent lows of October 11th, We are more focused on the 61.8% fibonacci- retracement low that was put in, which I think is a far more reliable barometer of the S&P's projection moving forward, than the current flirtation with the 200-day moving average.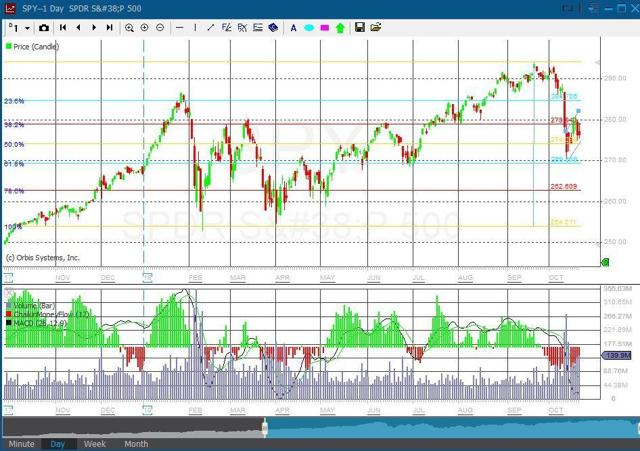 The Feb 9 intra-day low, and the retest on April 2, in concurrence with the September 20 highs, and later followed with the October 11th retracement low, paints an interesting picture moving forward. Anyway, I will leave this quandary to the master chartists out there, as I take a turn to recap the capital markets' offerings of this past week.
We highlighted three deals worth paying attention to over the last week. The first was private/public/private and now public again $SWI, SolarWinds Corp. The 42m share offering was scaled back to 25m shares, and the original range of $17-$19, was compromised down to a $15 offer price. The deal garnered the institutional book it was hoping for down at that level ringing its first trade at $15.30 and later closed the day at $15.03.
$MSC, Studio City International, the Macau based casino resort, led by Credit Suisse and Deutsche Bank, was probably the surprise of the week. With a huge portion of the deal going to insiders, the street questioned whether there would be significant demand absent of insider buying, to bring any noteworthy buzz to the deal. Pricing almost 30m shares at the top of the ($10.5-$12.5) range, and opened the trading day at $16.50 before top ticking $18.49, nearly 50% higher than its offering price. Investors obviously shunned the close-to $2b in debt, and the stock closed the week at $16.59
$VTEC, Valtech SE, ultimately was pulled by JP Morgan, citing 'current market conditions non-accommodative.'
Looking ahead to the upcoming week, as investors survey the current financial climate, and geopolitical concerns, two exciting deals are slated to come to the equity markets.
$STNE, StoneCo Ltd, the Brazilian financial technology company is creating quite the buzz. This Goldman and JP Morgan led IPO is already north of 10x oversubscribed a week in advance of its launch. Sitting with more than $350mm in cash and growing revenue over 75% year-over-year, there is little surprise as to why the demand is currently so strong. Their current client base saw a > 100% increase from this time a year ago. As it stands now, 42.7m shares will be offered at current range of ($21-$23); however we can easily see an increase in that range before the deal consummates Thursday night.
$YETI, Yeti Holdings Inc, the iconic designer and marketer of premium cooler products, looks to bring 20m shares at a range of ($19-$21) with BofA Merrill and Morgan Stanley serving as co-leads on the deal. While Yeti is currently earning ~.25/share privately, their yoy growth is currently declining. While sitting on $1/2B in total assets, they hold almost equal to that number in long term debt. Nonetheless, the current buzz is high for the deal, and it is already oversubscribed. A pretty nice job of a report on the upcoming IPO can be found here. While we see the buzz, and it could follow suit as a 'cult' like stock in the public markets, we cant help but notice the similarity in a sense of 'higher priced goods in comparison to their peers, that effectively do the same thing.' One recent deal that comes to mind, is the aftermarket performance of $SONO, which initially offered 14m shares at $15 and climbed very quickly over $23/share, and has lately been furthering a decline...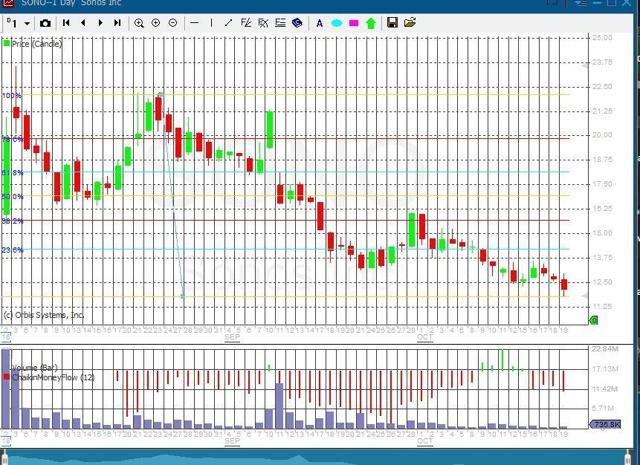 While they undoubtedly cater to different a market, and different demographics of end users, the following and current loyalty to the product, relative to it's price vs peers, is eerily similar.
*Risk Disclosure: Trade Legit will not accept any liability for loss or damage as a result of reliance on the information contained within this blog or website including data, quotes, charts, buy/sell signals and related . Please be fully informed regarding the risks and costs associated with trading the financial markets, especially the new-issue market, it is one of the riskiest investment forms possible.
LIMITATION OF LIABILITY: The information and data appearing on this Web Site and through the Information Providers is obtained from sources considered reliable by Trade Legit. The accuracy or completeness of such information and data cannot be guaranteed.
Trade Legit's news or opinion is intended for informational purposes only and does not claim to be actionable for investment decisions
Disclosure: I/we have no positions in any stocks mentioned, and no plans to initiate any positions within the next 72 hours.