Today before market open, Lockheed Martin revealed higher EPS than expected. The price didn't go up today LMT, even after undergoing a general sell off over the past three months as shown here: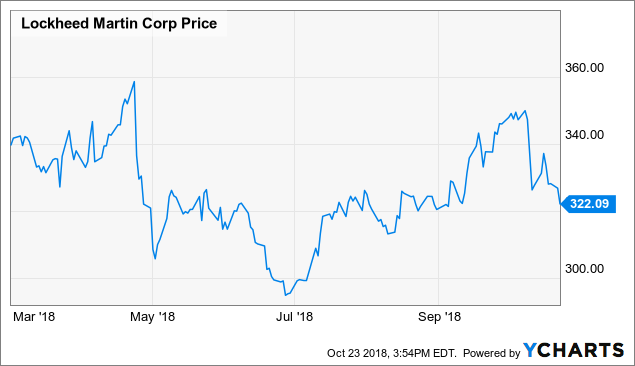 Given United States Geopolitical stand-off against Russia, China and Iran with a long term bet on Saudi Arabia's security. Lockheed Martin's earning prospects will always be undervalued by pure financial analysts. 
Geopolitical Factors in Favor of Lockheed Martin:
Given the current Khashoggi crisis, one source of anxiety is Lockheed Martin's Saudi exposure. However, low oil prices are a national security priority for the current administration as illustrated by Trump's tweets. There are two reasons for that, the first is ensuring that current short-term growth does not slow down until the next reelection in 2020. The second is ensuring minimal backlash while securing Chinese dependence on US controlled imports. This position is confirmed by Trump stressing the importance of Saudi relations. Western powers needed any excuse to exert pressure against the crown prince given the recent oil rally, diplomatic scandals are to be expected over the next few months. This will not affect the strategic demand for Lockheed martin's products which specialise in naval and aerial superiority.