The trade for the shorts in BlackBerry (BBRY) seems to be shaping up as if the Stones were bringing their concert tour to Jones beach: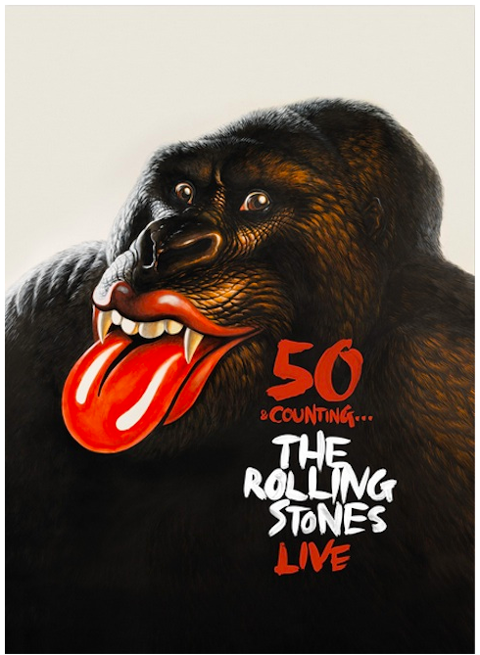 And depending on your point of view, it's getting either better or worse. The latest Nasdaq short interest update shows: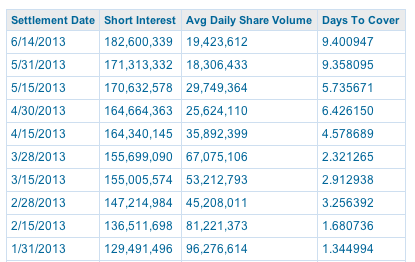 So the shorts are getting more confident of a BBRY disaster as they pile into the trade as if the Rolling Stones were giving a free concert at the Beach. The problem with Jones beach after any show is the traffic going home.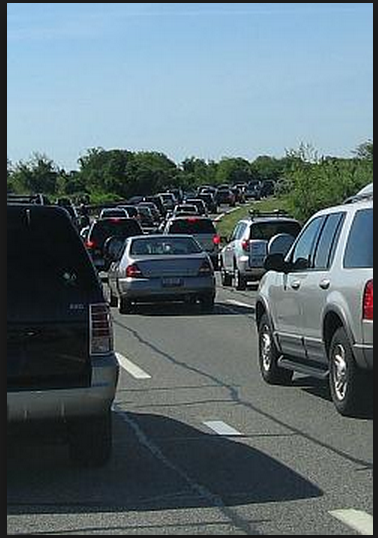 Our position on the long side in BBRY is counting on this type of a traffic jam when the shorts realize that BBRY is here to stay. With 182 million shares short in the US and 10 million more short in Canada and the volume in summer trading is starting to wane, the trick for the shorts is how to unwind their crowded trade.
According to Zolmax, Goldman Sachs (NYSE:GS) reiterated its $17 price target as the Q10 is holding its own in sales as Verizon (NYSE:VZ) starts to promote it on it's FIOS fiber optic broadband and cable television service in the territories its available. According to the article:
Seventeen investment analysts have rated the stock with a sell rating, eighteen have given a hold rating, nine have issued a buy rating and one has issued a strong buy rating to the stock. The stock presently has an average rating of "Hold" and an average price target of $12.57.
We know there are many views on BBRY. But the enormous publicity this name gets from all the controversy probably is worth up to $1 per share in PR. In addition, we have seen many argue that part of their sales is from refilling their marketing channel with the newer BB10 phones and that inventory is starting to build. But the good news is that those phones, just like the earlier BB7 phones will sell if prices drop and that is still profitable for BBRY as we saw cash pile in when they priced their BB7 inventory to move. Customer count goes up, and BBRY has new services it's working on to monetize these new customers. Our recommendation is to believe the comeback story is in full stride, and BBRY is a winner.
Our parting suggestion to shorts is we think they should take a drive out to Jones Beach to watch a show and make sure you stay for the traffic jam that follows. It may give you a preview of what's on the horizon. Nobody likes a crowded trade when it turns against you.
Disclosure: I am long BBRY. I wrote this article myself, and it expresses my own opinions. I am not receiving compensation for it. I have no business relationship with any company whose stock is mentioned in this article.