This just in from NYC which maybe putting a little floor in BlackBerry (BBRY) shares: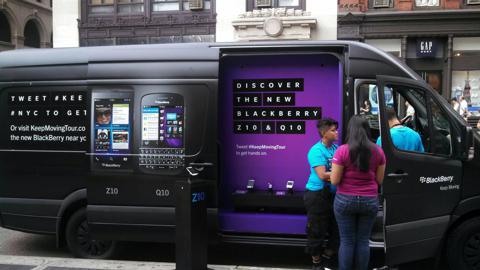 This truck could use a little LED screen on the side which shows how many BB10s are activated dynamically updating. It should say something like "Join The Movement". Gorilla marketing is good, but TH needs to get transparent, come on TH, "Join The Movement".
Disclosure: I am long BBRY.