It has not been the start of 2016 most pundits and prognosticators had envisioned when they put out their predictions for the New Year as 2015 came to a close. The S&P 500 lost eight percent in the first two weeks in trading and the NASDAQ dropped more than 10%. This was the worst two weeks of performance to start a year in the market's long history. Simply put, investors were treated like rented mules to begin the New Year.

The market did manage to post its first weekly gain last week thanks to a broad based rally Friday as crude had a big move up although it still remains down more than 10% on the year so far. Strong readings from manufacturing and housing also helped the market rally on Friday.
The stealth bear market that played havoc with the fringes of the market in 2015 such as in energy, commodities and small cap stocks has become a full-fledged correction in 2016. In addition to those sectors mentioned above biotechs and transports have also entered into official bear market territory. Regions including Europe, China and Japan are also down at least 20% from previous highs.
Earnings season is upon us and it should be the third quarter in a row that profits within the S&P 500 will show a year-over-year decline. The main headwinds impacting earnings are the collapse of profit from energy producers, the strong dollar and the anemic global economy.
I think the market needs to see three things happen for it to get past its bout of volatility and move higher.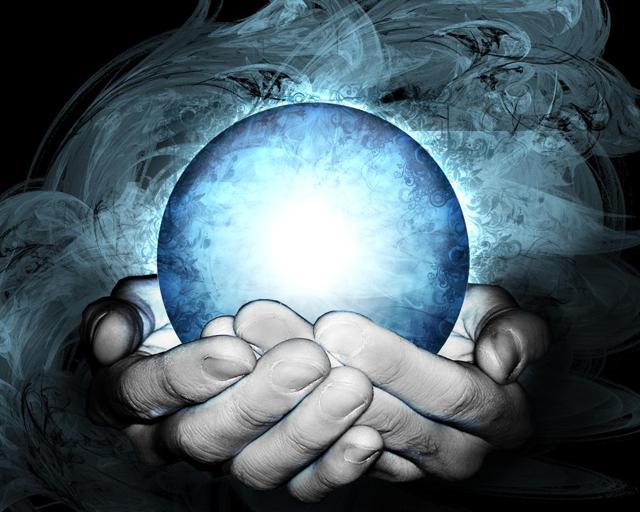 First oil needs to stabilize. When the price of oil first started to fall, most commentators focused on the positives for consumers and the economy from lower oil prices. Unfortunately, the drop has been so sudden and steep the negatives of collapsing crude prices continue to outweigh the positives at least in the markets' eyes. Oil producing nations throughout OPEC are pulling back on their spending budgets on a dramatic scale. Our home grown shale industry is also under tremendous pressure and the economies of two of our three largest trading partners, Canada & Mexico; are having problems. Russia is going through its reserves even as it continues to be a geopolitical thorn.
The biggest impact however is on the debt markets. Emerging market debt from energy producing nations like Brazil and Argentina continues to get downgraded. As importantly, the impacts to the high yield credit markets or junk bonds have been dramatic. Yields have spiked and just about anything in the market that has a good deal of debt on its balance sheet has been taken to the woodshed and beaten like a rented mule. This includes real estate investment trusts, some of which are down 30% to 40% despite the ten year treasury yield falling towards two percent to begin the year. We needs these credit markets to stabilize and improve for the equity markets to behave better. I believe if oil and other commodity prices find a bottom and start to move higher, the high yield credit markets will start to heal.
Finally, we need to see both the economy and stock markets in China stabilize. The Middle Kingdom has become the second largest economy in the world thanks to a quarter century of robust growth. That growth has been decelerating over the past few years and is now at its lowest levels in over 25 years as the country tries to transition from a manufacturing led economy to a consumer led one. This has had severe impacts on commodity prices as China is by far the largest consumer of coal, iron, steel, copper as well as other metals and materials.
This transition is likely to continue to be painful for commodity exporters and global growth. However, it will impact Europe more than the United States as the Eurozone gets a much higher percentage of their overall GDP through trade with the Middle Kingdom than we do domestically. Commodity producing nations like Australia and Brazil will continue to be the most impacted by this development. For markets to move higher I believe investors need to believe that China's growth will stabilize and its stock markets need to quit moving up or down three to five percent on an almost daily basis which spikes volatility throughout the global markets.
I think until we see these three key indicators stabilize, the volatility we have seen to start to 2016 will continue to be higher than we have experienced in some time. When they quit being the focus of the market I think stocks will be able to move higher.
In the meantime, I continue to favor big biotech over any other sector at the current time. As I mentioned on this blog yesterday these large cap growth names have a lot going to recommend them. Reasons to purchase the sector include largely pristine balance sheets, revenue & earnings growth despite a challenging global environment and valuations that are extremely cheap compared to historical norms. I also think sector could have a nice rally from here as we get into the heart of earnings season. Biotech stalwarts Amgen (NASDAQ:AMGN), Biogen (NASDAQ:BIIB) and Celgene (NASDAQ:CELG) kick off the earnings parade in the coming week. Results could be the trigger to ignite a nice rise in this oversold sector in the market. Just one man's opinion.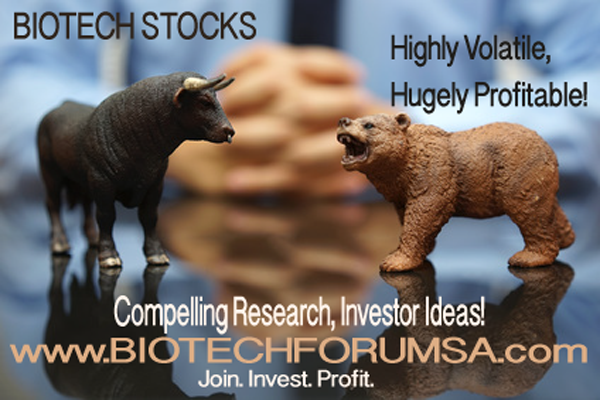 Thank You & Happy Hunting
Bret Jensen
Founder, Biotech Forum
Disclosure: I am/we are long AMGN, BIIB, CELG.