I have been quite inundated since last week's buyout of Relypsa (NASDAQ:RLYP) for a 60% premium by Galencia. Relypsa itself was the subject of one of the first free 8-12 page weekly reports we started issuing at bretjenseninvests.com in April. Most questions I have received have revolved around where should some of the gains from Relypsa go back into the small biotech/biopharma sector, which is always a nice dilemma to have.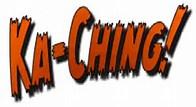 Rather than answer all these questions individually, I thought the best and most efficient way to broach this inquiry is to issue a quick response to my real-time followers with a quick synopsis of four good ideas along with links to the original reports that go into the investment case on each of these undervalued small biotech/biopharma plays in more granular detail.

I have gotten a lot of questions on Exelixis (NASDAQ:EXEL) which like Relypsa was one of our first free reports. However, it is up some 90% since then I would not be chasing here as there better risk/reward opportunities in this sector right now in my opinion.
Portola Pharmaceuticals (NASDAQ:PTLA) has the nearest definable catalyst as it has a PDUFA date on August 17th with the FDA around what could be the first oral anti-coagulant on the market if approved, which seems likely. The compound is called ANDEXXA and is an antidote for Factor XA inhibitors like Eliquis. Pfizer (NYSE:PFE), the maker of Eliquis, has been rumored as possible suitor for the company as well. Portola has a couple of other compounds in development and plenty of cash on the balance sheet. For more detail on why I think this is a good stock to own, click here.
Next up is Aratana Therapeutics (NASDAQ:PETX), a unique veterinary play that goes for just $6.50 a share. Two weeks ago Lake Street put a $15 a share price target on the stock. The company has had two drugs approved this year and a third is on the way. Aratana also signed a significant distribution and marketing deal on its first drug Galliprant.
I was manning the Daily Diary for Doug Kass on Real Money Pro yesterday. Aratana came up and we had a couple of veterinarians chime in that there should be huge demand for the company's products which I found credible and encouraging. Here is my full take on PETX.
Our latest free report came out on a small biopharma based in Israel called Redhill Biopharma (NASDAQ:RDHL) last week and the stock has done nothing but go up since then. Still, the shares trade at just $12.50 a share or less than half of three recent analyst firms' price targets. The company also has a couple of key Phase III trial readouts that should hit near the end of 2016, which could be key catalysts. For the full report, click here.
Finally, we have Progenics Pharmaceuticals (NASDAQ:PGNX). The stock popped some 20% last week after the FDA approved the oral version of its drug relistor which is currently only available in an injectable form. Today the shares are up decently after the company reported it had already received the $50 million milestone payout from distribution and marketing partner Valeant Pharmaceuticals (VRX) for this FDA approval.
Approval should also boost sales and royalty streams from the relistor franchise substantially as well as accelerate the $200 million of additional sales milestones Progenics can earn on relistor from Valeant. In addition, over the next two to three quarters the company should release key Phase III trial readouts on two other promising compounds in development. For more on why I think this ~$6 stock is heading to at least $10 over the next 12-18 months, click for the free report here.
I hope that gives a few good ideas for investors who booked nice gains on Relypsa. Hopefully one or two of them leads to similar gains in the near future.
"Prediction is very difficult, especially if it's about the future" - Niels Bohr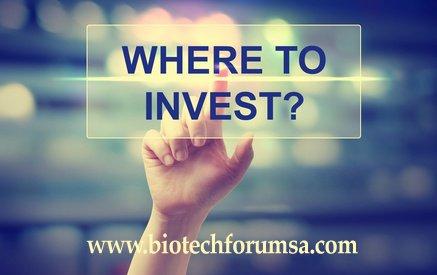 Thank You & Happy Hunting
Bret Jensen
Founder, Biotech Forum
Disclosure: I am/we are long EXEL, PETX, PGNX, PTLA,RDHL.