"Fear cannot be banished, but it can be calm and without panic; it can be mitigated by reason and evaluation." Vannevar Bush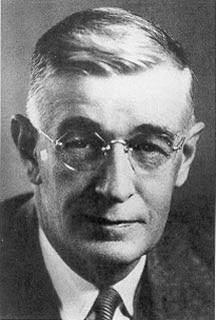 My "mailbag" has been dominated over the past 72 hours around questions concerning small cap biotech Dynavax Technologies (NASDAQ:DVAX). This stock dropped over 30% on Friday after the Ad Comm panel for the company's hepatitis B vaccine in Mid-November was unexpectedly cancelled. I added a third to my position at $11 a share late in trading Friday as this seemed a substantial overreaction. I think I will be hitting myself tomorrow for being so timid.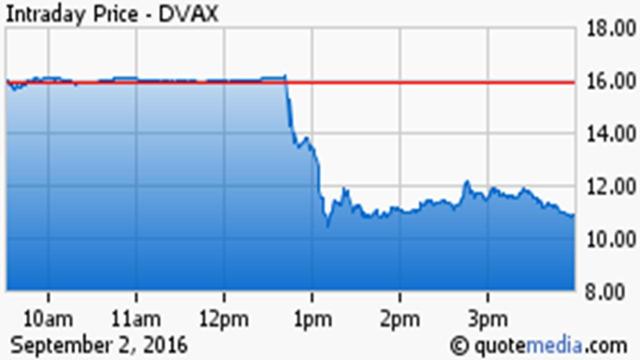 Another contributor and PhD, Theodore Cohen, posted this today on an article of mine around Dynavax after reading through Dynavax's announcement around the decision that came out Sunday. It is a good take on the Ad Comm decision I think.
Summary:
1. Review is proceeding apace. The VRBPAC meeting was cancelled and remaining questions will be addressed between Dynavax and the review team via the normal process.
2. The FDA informed Dynavax that it plans to provide information requests related to remaining questions in the upcoming weeks. Dynavax is prepared to address these questions expeditiously in order to enable the FDA to complete its review as soon as possible.
3. FDA will review the overall immunogenicity data from HBV-23, the company's most recent pivotal Phase 3 trial, to support the proposed indication for adults 18 years of age and over.
4. The Agency has decided it will not review immunogenicity data related to sub-populations including results in individuals with diabetes because these data were not a direct response to the FDA's February 22, 2013 Complete Response Letter and therefore fell outside of the review time allocated to a Class 2 resubmission. Thus, it was suggested the data should be submitted as a supplemental BLA following approval.
5. PDUFA date of December 15, 2016, remains unchanged.
If the market now interprets the decision along the same lines, I would expect Dynavax to recover at least half of its Friday losses by the end of the upcoming week. This is another good example of why it pays to be patient and not prone to panic in this space. It is also why stop loss limits are not always the most effective risk management tool in this high beta sector of the market.

This Tuesday marked the two month anniversary of the launch of the Insiders Forum. This offering via SeekingAlpha is building an optimized 15 stock portfolio primarily of small & midcap stocks that are attractive on a valuation basis but also which have seen significant buying by insiders. We continue to build our portfolio one stock a week our lucky 11th selection for the Insiders Forum where the CEO just bought $3 million worth of new shares will be out to our subscribers with a full investment analysis before the market opens back up after the long holiday weekend Tuesday morning.
I could not be more pleased with the initial two months of the service. Not only has the Insiders Forum climbed into the Top Ten as far as subscribers of the over 60 subscription services on the MarketPlace, but performance has been more than solid from the portfolio.
As of the market's close yesterday, out of our ten current positions, six are up and four are down. From a portfolio perspective allocating $10,000 each into the eventual 15 stock $150,000 portfolio, we would be up 4.91% at a portfolio level, significantly above the 2.87% for just buying $10,000 chunks of the Russell 2000 at the same time of each Insiders Forum selection. The average return of our ten selections so far is 7.37% compared with 4.04% purchasing the Russell 2000 corresponding to each new recommendation.
I want to thank everyone that has tried out the Insiders Forum so far. It has been more than gratifying to see the growth of the service and the great feedback. For my real-time followers that have not had the chance to experience the Insiders Forum, I am extending the risk-free two week trial through Labor Day weekend. This offer will expire at Midnight EST tonight or less than 11 hours from now. If you are interested in attractive small & mid-cap stocks insiders are buying, I encourage you to give the Insiders Forum a risk-free and no-cost whirl.

I will also be watching both Novavax (NASDAQ:NVAX) and Aerie Pharmaceuticals (NASDAQ:AERI) this week. Both have critical Phase 3 trial data that is due between now and the end of the quarter. I would not be surprised to see both stocks move up into those data releases. Novavax has a large scale RSV vaccine study completing that looks likely to eventually lead to an important NDA for the company. Aerie has its Mercury 3 trial that should disclose results in the new few weeks around its compound aimed at glaucoma. It might one of two NDAs the company files over the next 12-18 months. I will be issuing a free 6-7 page investment report on this attractive ocular concern by the end of the week. If you register at bretjensensinvests.com, you will get this free report as soon as it is published in your "in" box.
Thank You & Happy Hunting
Bret Jensen
Founder, Biotech & Insiders Forum
Disclosure: I am/we are long AERI, DVAX, NVAX.