"Success is not final, failure is not fatal: it is the courage to continue that counts." ― Winston S. Churchill

We are going to do a little something different on today's instablog post. I am going to offer up two potential "black swans" or two items I see little likelihood of happening but remain in the realm of possibilities. I also encourage others to offer up their own Black Swans as well on this thread. I think it is a good interactive exercise to get a bead of things investors may not have considered within their own investment viewpoints for 2017.
Black Swan #1 - Le Pen Wins!
The political situation is getting very dicey in front of an upcoming election. Hollande's Socialists have been discredited, but the mainstream candidates fighting to replace him as head of government seem increasingly embroiled in expanding political scandals. If you are looking for a "black swan", what if Marie Le Pen who should be in the runoff; starts to creep up in the polls?
I still don't see her having a chance of prevailing, given the united opposition to her from the other main parties in France. However, this event would make "Brexit" look like a walk in the park given her stated desire to leave the European Union.
However, if this were to happen the impacts to the markets would be great. The movements in global equities and currencies would certainly be greater than that of Brexit. The markets quickly put that behind them after a few days of volatility. The Pound dropped significantly, but the impacts to other currencies and markets were limited.
France electing Le Pen could have much more far reaching impacts. The whole European Union project could be imperiled and her election would surely give a boost to many nationalist movements in other European countries.
She currently leads all parties in first round polling with 25% of the vote. She is expected to lose in the run-off as the other parties combined their support for whoever is the other candidate is the run-off. Le Pen is given little chance of winning in the run-off election.
But weren't we saying the same thing about Brexit happening and Donald Trump's chances to capture the White House around the same time last year? I put less than a five percent chance of this happening, but it definitely would roil the global equity and currency markets.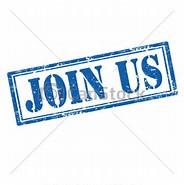 Note: The Insiders Forum portfolio continues to easily outpace the return of our benchmark since its launch some seven months ago now. As of the market close on Friday, the Insiders Forum portfolio is up 37.44%, compared with the return of 13.54% from the Russell 2000. Since the end of June when we launched this Marketplace service we have taken an initial 15-stock $150,000 model portfolio and transformed it into a 19-stock $200,000+ model portfolio. We are close to getting to our goal of having our optimized 20-stock portfolio of attractive small & mid-cap stocks with significant insider buying in place. This strategy has worked marvelously to date and we expect it to continue to do so.
We would love for you to join our 500+ member and growing community. In that vein, we are enabling 14 day free trials to allow all to take a risk-free whirl of the benefits of joining the Insiders Forum. To take advantage of that offer, please click HERE. We look forward to having you as part of our expanding group of like minded investors.

Black Swan #2: Economic Growth Accelerates!
For over 15 years now, domestic economic growth has been far below trend. What started being dubbed as a "jobless recovery" at the beginning of the century became the weakest post war recovery on record after the Great Recession officially ended in June 2009.
Various excuses have been given for the two percent GDP growth that the economy has been mired in so far in the 21st century. Up until this point starting with the end of WWII, the economy consistently delivered three to four percent GDP growth on a regular basis. Demographics has often been cited as has the lack of productivity increases as well as globalization.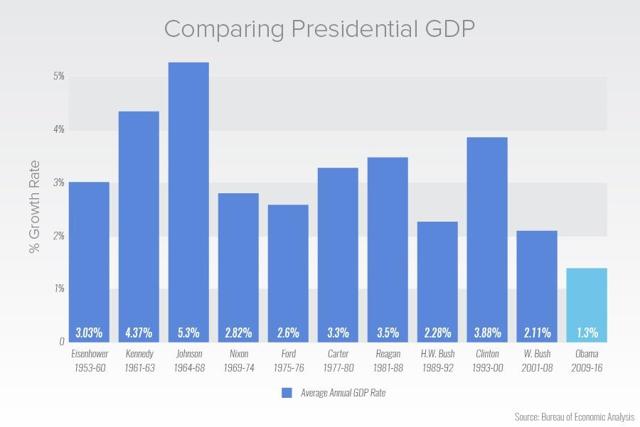 This lack of growth over almost a generation now has impacted everything from the increasing coarse political discourse in this country, the growth of the national debt and in most folks wages barely keeping up with inflation over the past decade and a half. We have not had a single year of three percent or better GDP growth since 2005, the longest such period in the country's history as a Republic.
The assumption by investors and the market is that this anemic economic growth will continue under the new administration provided they avoid a "trade war". The IMF did bump up their view of U.S. economic growth by .3% for 2017 based on the election outcome, but no one is expecting robust economic growth going forward.
In that case, the market feels fairly valued given where interest rates and earnings growth are slated to be in 2017. However, what if the consensus is wrong? Instead of muddling along at the current trajectory of two percent, the economy accelerates to 3% or even 3.5% GDP growth in 2017.
The market has been propped up by the promise of tax & regulatory changes since the election. Given the contentiousness between the two parties, it is hard to see anything happening but at a glacial pace. However, lets say progress is made in the first of the year and that translates into an increase of "animal spirits" in the market?
As someone who is also a small business person and where most of whose friends are small business folks as well; I have noticed a noticeable uptick in optimism among my small world. This is even though I know none of these folks including myself that pulled Trump's lever in the ballot box this election cycle.
We recently had much better than expected ADP and BLS Jobs reports, both readings showed a nice surge in small business hiring. The labor participation rate even moved up to 62.9% from 62.7%, although that reading is still stalled in Jimmy Carter territory.
The recent upward revision of first quarter GDP growth by the Atlanta Fed's GDPNow to 3.4% was also encouraging. This is especially so given we have such slow starts to years in the past half-decade, with the second half of the year always stronger than the first half.
I still only put less than 15% chance of 3% or better GDP growth happening in 2017. Unfortunately, given where the market is trading; this is the only scenario I see that would lead to double digit market returns through year end.
Those are my two possible but unlikely events for 2017. Feel free to offer up your own and let's get the conversation started.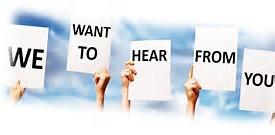 In addition, if you are a small business owner I would love to do an informal survey:
Did election result make you:
1) Less likely to hire/expand
2) More likey to hire/expand
3) No difference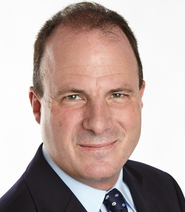 Thank You and Happy Hunting
Bret Jensen
Founder, Biotech Forum & Insiders Forum