"The only true wisdom is in knowing you know nothing." ― Socrates

Last Friday my instablog post soliciting suggestions for future Spotlight features brought in over 15 recommendations - Thank You. Probably the best way to tackle is in alphabetical order with some quick notes and follow up actions.
Achaogen (NASDAQ:AKAO) - This name has quadrupled since I did an original Spotlight feature on it in November. I have culled profits using the Jensen Rules and am riding on the "house's money" on this one. My only regret obviously is I did not take more than a small stake in this rocket. I don't think I would be chasing it at these levels.
Amarin (NASDAQ:AMRN) - The company has been public for more than 20 years and still not profitable. I am afraid this falls under the "Ten Year Rule" and I would avoid.
Aurinia Pharmaceuticals (NASDAQ:AUPH)- A volatile little concern since it came public late in 2013. Interesting enough to be a future Spotlight feature.
Bioverativ Inc (NASDAQ:BIVV) - This name just came public. I won't touch an IPO for at least 12 months and preferably 18 months. Many, many times by being patient one can purchase same company further down its development path for 30 to 50 cents on the dollar once the analyst hyperbole and lockups have expired.
Clovis Oncology (NASDAQ:CLVS) - This mid-cap oncology play has had a huge run since I tagged it as one of several concerns that could see significant upside if M&A in the oncology space heating up back in September. Unfortunately I did not buy for my own account at the time - Bad Deadpool! Don't think I would be chasing it now after big rally.
Cocrystal Pharma (OTC:COCP) - Not on major index and sells at 30 cents a share, therefore will have to pass on this one.
Corvus Pharmaceuticals (NASDAQ:CRVS) - Under a year as public company, see BVIV above.
Celyad (NASDAQ:CYAD) - Belgian company, not public 18 months, stock been heading down almost since debut, looking for strategic alternatives for previous prime effort, not in market I care for much due to high rate of historical failure, little analyst coverage....I will have to pass on this one.

Note: The Insiders Forum portfolio continues to CRUSH the return of our benchmark since its launch some seven months ago now. As of the market close yesterday, the model Insiders Forum portfolio is up 42.93%, compared with the return of 15.41% from the Russell 2000. Since the end of June when we launched this Marketplace service we have taken an initial 15-stock $150,000 model portfolio and transformed it into a 19-stock $214,000+ model portfolio. This is the only service of its kind out of the 70 offerings available via SeekingAlpha's Marketplace.
We would love for you to join our 500+ member and growing community. In that vein, we are enabling 14 day free trials to allow all to take a risk-free whirl of the benefits of joining the Insiders Forum. To take advantage of this offer, please click HERE. We look forward to having you as part of our expanding group of like minded investors.

Esperion Therapeutics (NASDAQ:ESPR) - Have recently looked at it and passed. Like and own another name in same space called The Medicines Company (NASDAQ:MDCO) which is up some 50% since being put in the Insiders Forum model-20 stock portfolio in Mid-December. I would not be chasing this name either, but would be interested if it had some profit taking and came back into the mid-$40s.
IntelliPharmaCeutics International (NASDAQ:IPCI) - Interesting name that I have small piece of, but only has ~$75 market capitalization so under criteria for Spotlight feature.
Lipocine (NASDAQ:LPCN) - Same as above, market capitalization of ~$70 million. Don't have a stake in this name.
Mateon Pharmaceuticals (MATN) - Same as Lipocine with ~$20 million market capitalization.
Matinas Biopharma (NYSEMKT:MTNB) - Early stage biotech name, just under $200 million market capitalization. Might make future Spotlight feature. My only caveat is "shots on goal". Company has one compound in Phase II development and the other just past the pre-clinical stage.
Mirna Therapeutics (MIRN) - Same as Lipocine & Mateon, ~$50 million market capitalization.
Nevro Corporation (NYSE:NVRO) - This is a medical device concern - not my sweet spot. Has had a good run and one SA contributor believes more is to come. However, never have been good at assessing this part of the healthcare space, so will have to pass.
OncoMed Pharmaceuticals (NASDAQ:OMED) - Oncology concern I have a small stake in. Has been disappointing run to date but stock has shown some life recently. Will add to the Spotlight feature list.
RenovaCare (OTCPK:RCAR) - Another medical device play that has had huge run over past month. Will have to pass as not my field of expertise.
Thanks again for all the suggestions and I look forward to doing upcoming Spotlight features on several of the names profferred.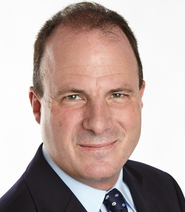 Thank You and Happy Hunting
Bret Jensen
Founder, Biotech Forum & Insiders Forum
Disclosure: I am/we are long AKAO,MDCO, OMED.