"Power concedes nothing without a demand." ― Frederick Douglass

Today we will look at the small cap biopharma concern Foamix Pharmaceuticals (NASDAQ:FOMX) at the request of a real-time follower here on SeekingAlpha.
Company Overview:
Foamix Pharmaceuticals is an Israeli based clinical-stage specialty pharmaceutical company focused on developing treatments for various skin diseases. Foamix's technological foam platforms (hence the name of company) enable the formulation, stabilization and delivery of a wide variety of drugs directly to their target site. The company came public in the second half of 2014 and sports a market capitalization of approximately $375 million. The stock trades right at $10.00 a share currently, which is near its 52-week high. The company has development and license agreements relating to their technology with various pharmaceutical companies including Bayer HealthCare, Merz, Allergan and Prestium.
Pipeline:
The company has several compounds in various stages of development.
FMX101:
This is the company's primary drug candidate and is a foam version of the antibiotic minocycline. Oral minocycline currently is sold by Valeant Pharmaceuticals (VRX) under the brand name Solodyn. In mid-stage testing FMX101 appears to faster acting and more effective than Solodyn. The compound is currently is in Phase III trials which initiated in May 2016 and whose results should be out sometime in the second quarter of this year. FMX101 is targeting those with severe acne which numbers around 10 million in the United States. This is a significant market and if successful and approved, the peak potential of the compound is probably in the neighborhood of a half a billion dollars.
FMX102:
This compound is a 1% minocycline foam product candidate for the treatment of impetigo, including cases of impetigo caused by MRSA. FMX102 showed good results in a Phase II trial. The company plans to meet with the FDA to discuss the design of a Phase III trial.
FMX103:
This compound is targeted at Rosacea. This is a chronic skin disorder that is characterized by facial redness and inflammatory lesions, afflicting almost 15 million people in the U.S. The compound is currently in Phase II trials.
FDX104:
This is a doxycycline foam product candidate for the treatment of acne-like rash, induced by Epidermal Growth Factor Receptor Inhibitors (EGFRI) drugs. There are currently no approved products for this condition although oral doxycycline and minocycline are currently used 'off-label' to treat patients with this condition. The compound has showed solid results in mid-stage testing.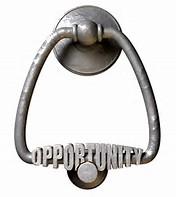 Note: The Insiders Forum portfolio continues to easily more than double the return of our benchmark since its launch some eight months ago now. As of the market close yesterday, the model Insiders Forum portfolio is up 39.81%, compared with the return of 16.44% from the Russell 2000 over the same time period.
Since the end of June when we launched this Marketplace service we have taken an initial 15-stock $150,000 model portfolio and transformed it into a 18-stock ~$210,000 model portfolio. This is the only service of its kind out of the 70 offerings available via SeekingAlpha's Marketplace. As can be seen below, we have booked some than more than solid gains on our closed positions since we launched in late June of 2016.
| | | | | | |
| --- | --- | --- | --- | --- | --- |
| Position | Open Date | Closing Date | Entry Price | Closing Price | Loss/Gain |
| Aerie Pharmaceuticals (NASDAQ:AERI) | 8/21/2016 | 10/10/2016 | $19.15 | $40.91 | 113.63% |
| Health Insurance Innovations (NASDAQ:HIIQ) | 7/18/2016 | 11/11/2016 | $3.96 | $9.20 | 132.32% |
| Sterling Construction (NASDAQ:STRL) | 6/30/2016 | 11/16/2016 | $4.84 | $7.87 | 62.60% |
| Delta Airlines (NYSE:DAL) | 8/1/2016 | 12/13/2016 | $38.75 | $49.98 | 28.98% |
| Cara Therapeutics (NASDAQ:CARA) | 7/11/2016 | 12/23/2016 | $5.18 | $9.97 | 92.47% |
| Signet Jewelers (NYSE:SIG) | 7/24/2016 | 1/23/2017 | $89.53 | $80.91 | -9.63% |
| Sonic Automative (NYSE:SAH) | 8/31/2016 | 2/17/2017 | $17.04 | $23.75 | 39.38% |
We would love for you to join our 500+ member and growing community. In that vein, we are enabling 14 day free trials to allow all to take a risk-free whirl of the benefits of joining the Insiders Forum. To take advantage of this offer, please click HERE. We look forward to having you as part of our expanding group of like minded investors.

Analyst Commentary & Balance Sheet:
The company raised nearly $55 million late in 2016 via a secondary offering and ended the fiscal year with just over $130 million in cash and marketable securities on the balance sheet. Given the current burn rate, this should address funding needs for the foreseeable future.
Analyst sentiment on the stock is solid if sparse. The current median price target on FOMX by the analysts that cover it is $22.00 a share. Some top ranked analysts at major banks & analyst firms do have a positive firm on the company's prospects. Two weeks ago Credit Suisse initiated the shares as an Outperform with a $22 price target. Its analyst sees Foamix as a "unique dermatology company that is well positioned to capture market share with its innovative foam-based assets". It was the first analyst activity on this name since mid-September with Oppenheimer assigned a Buy rating and $18 price target.
Outlook:
This company reminds me a lot of Redhill Biopharma (NASDAQ:RDHL), another small Israeli biopharma stock I own. It has multiple "shots on goal", addressable markets, some upcoming trial milestones, is well funded with some positive analyst support. Given this I am going to purchase a small stake in this name and put it on my "watch list" pending further trial developments.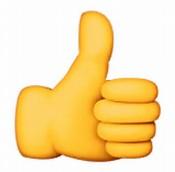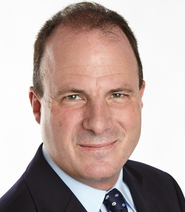 Thank You and Happy Hunting
Bret Jensen
Founder, Biotech Forum & Insiders Forum
Disclosure: I am/we are long FOMX, RDHL.